Network Rail and Colas rail achieve 97% diesel free site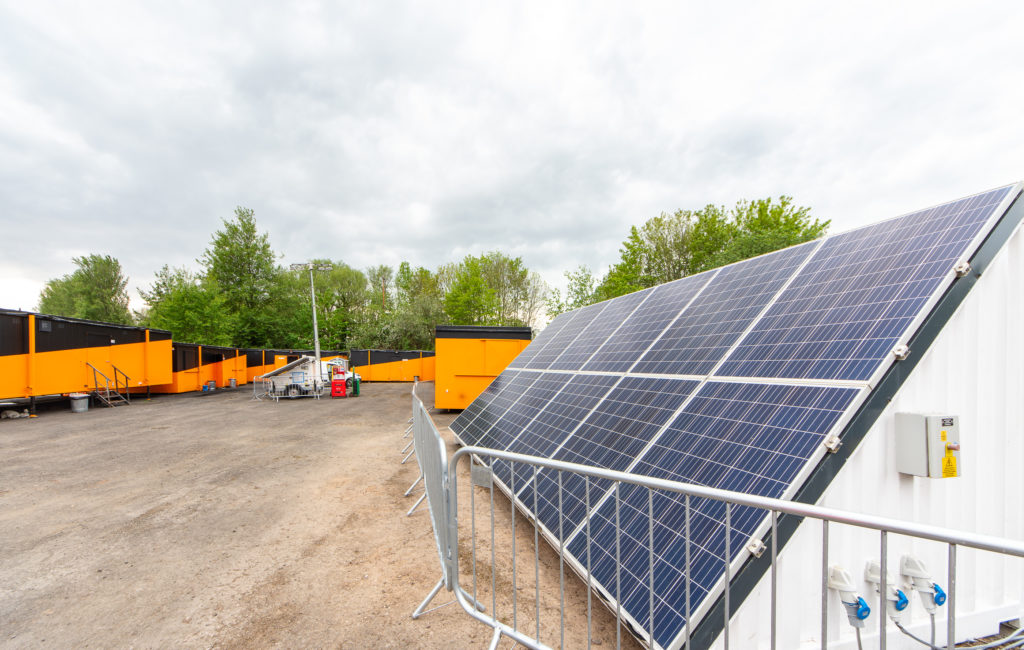 Network Rail and Colas Rail Ltd have used solar power to achieve an almost diesel free site at a major project in Llanwern, South Wales.
The site is being powered with solar power and batteries from Prolectric Ltd ensuring 97% of the power used at the site is diesel free and low carbon. The solar energy has saved 6,000 litres of fuel and almost 15 tonnes of carbon.
This forms part of Network Rail's CP6 target to reduce non-traction energy consumption by almost 20% and carbon emissions by 25%. The power was used during a 14-day project focussing on a 72 hour stretch of work.
Ryan Ballinger, Production Manager for Colas Rail Ltd, said: "A 97% diesel reduction at the first attempt is a great achievement. Saving close to 6,000 litres of diesel is the same as driving a family car at 40 mpg twice around the circumference of the world."
"It's also clear where we have learnt the lessons from Llanwern so we can aim to close that small gap. We really want to get to that 100% fuel-free figure by the time of our next challenge, planned for a rail renewal project later in the summer."
"There's no doubt these technologies are going to be a complete gamechanger and we need to push on to get to a place where using this type of technology is just business as usual."
A total of 21 Prolectric ProLightTM solar tower lights illuminated the site compound, car parking and work preparation areas, as well as being deployed on the trackside, where 200m of ProTrack battery-powered link lighting was also used. Prolectric ProTempTM column street lights were positioned along the access road to the site
Prolectric's solar lighting and power generation technologies were used across the site covering more than 21-acres. This included access roads, the welfare cabin area, car parking and the track working area itself, where the London to Cardiff main line meets the Llanwern steelworks spur, near Newport.
If you would like to read more articles like this then please click here.