New appointments at Keepmoat boost Scottish growth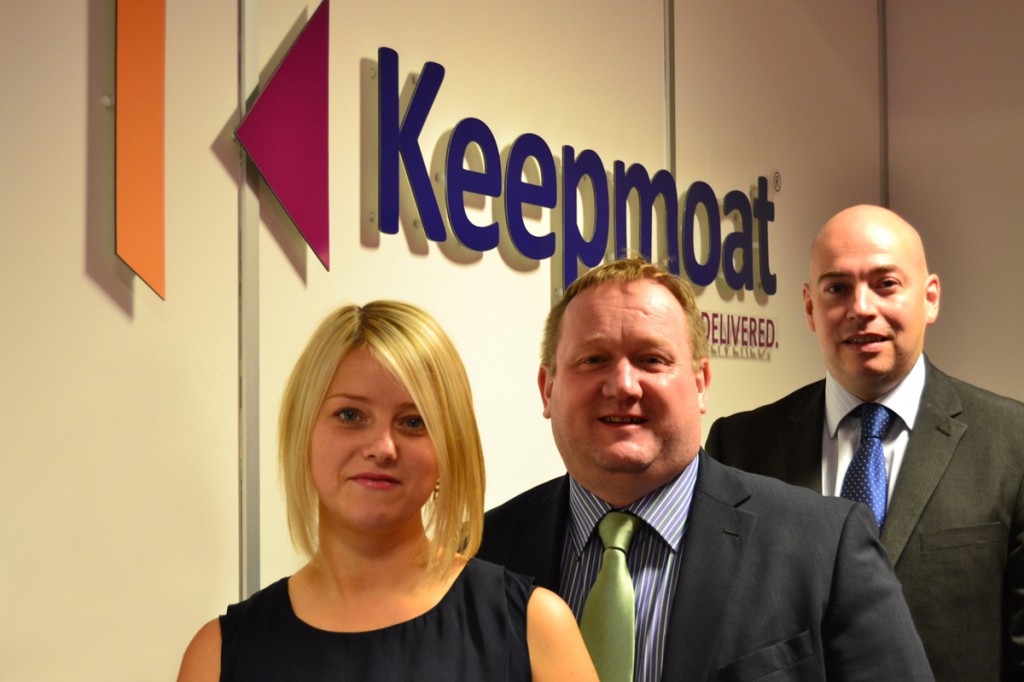 Keepmoat builds on Scottish business opportunities.
The housing and regeneration specialist Keepmoat has appointed three senior members of staff in Scotland as it looks to boost business north of the boarder. 
The company has welcomed Peter Rough as Financial Controller, Stephen Nugent as Business Development Manager and Carol McKay as Sustainability Manager. 
The company generated £35M of sales in the 2013/2014 financial year in Scotland alone and Stephen Nugent, who joins the company from North Glasgow Housing Association where he was Head of Estate and Property Services, has been taken on to help the business move forward with its expansion to include new build social housing and care home properties in its portfolio.
Sustaiability Manager Carol McKay has a wealth of experience from her former roles, including Head of Sales and Marketing at Energywise and a former Key Account Manager at Carillion Energy Services. Carol's work at Keepmoat will focus on the growth of its domestic retrofit business which is currently delivering energy efficiency works to more than 3,000 Scottish properties. These works include EWI, Loft and Cavity Insulation and Solar PV and Air Source Heat Pump installation.
Peter Rough will take on the role of Financial Controller following a Hub Finance Manager role at Robertson Capital Projects.
Keepmoat has operated in Scotland for five years and between its office as Linwood and Cambuslang currently employs more than 250 staff and sub-contractors. A further 21 jobs were created earlier in 2014 as it prepares for anticipated growth. 
Eamonn McGarvey, Regional Director of Keepmoat, said: "Peter, Stephen and Carol are key appointments for us as we create the platform for ambitious growth in Scotland.
"As a business we are passionate about regenerating communities by delivering high-quality housing improvements which makes neighbourhoods better places to live, work and invest.
"We have achieved a lot in our first five years and we will continue to react to our client's needs. These are hugely exciting times for Keepmoat and Peter, Stephen and Carol will help us implement the strategy to replicate the success the business has had south of the border."                                            
In December 2013 Keepmoat announced it is looking for land to build its first ever homes for sale in Scotland. Over the 2014/15 financial year Keepmoat plans to secure its first sites in Scotland, as part of the company's plans to build 2,000 new houses in England for the first time, a 30 per cent increase on the 1,506 homes it built during 2012/13.
The news of additional senior members of staff in Scotland comes following yesterdays news that the company is currently being taken over by Sun Capital and TDR Capital.