Green space and park planned for Mayfield in Manchester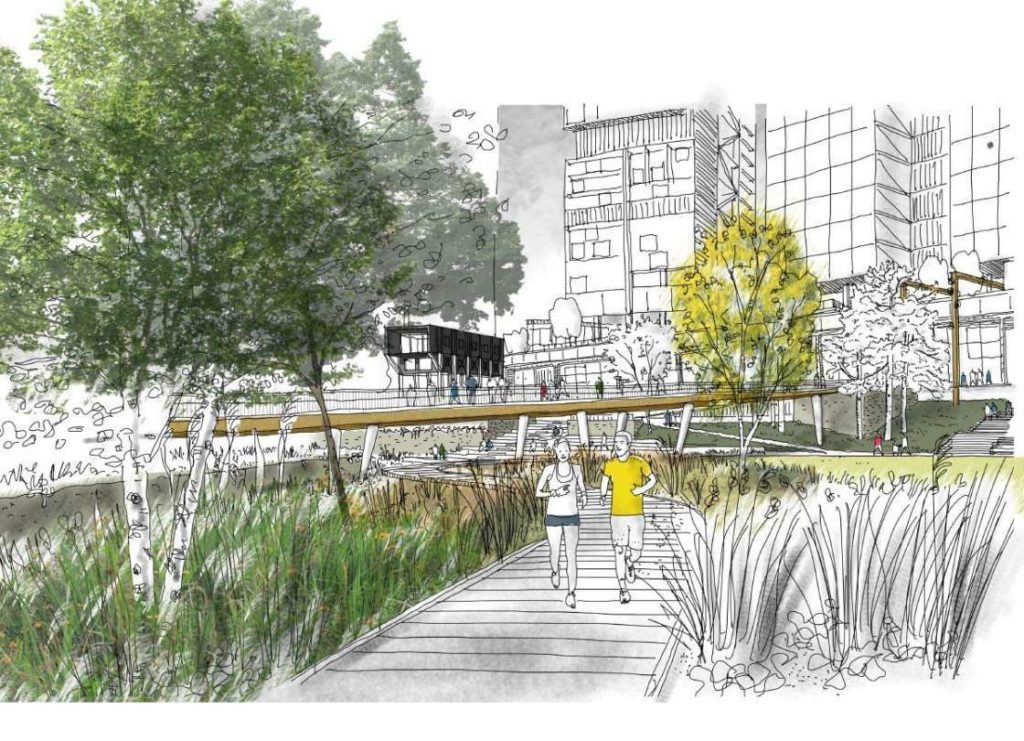 The Mayfield area of Manchester will be regenerated and transformed into a public space and park in a £1.1billion renovation.
The project will be taken on by the Mayfield Partnership, which includes LCR, Manchester City Council, Transport for Greater Manchester and regeneration specialist U+I and its plan is to create, over the next decade, a mixed-use community and the first major park in the Manchester City centre in 100 years. The community will feature office space, homes, leisure facilities, event space, bars and restaurants all centred around the park near Piccadilly.
Also included in the first phase of planning applications is an eight-storey commercial office development of 90,000 sq ft and a multi-storey car park on Baring Street with circa 550 spaces made up of standard and electric charging point bays with flexibility built-in to alter the quantities of each or repurpose the structure when car requirements dwindle. Public consultations have been held to allow for feedback with work set to begin later this year.
James Heather, Development Director at U+I, said: "At the heart of our vision is the creation of a world class and socially inclusive neighbourhood which will attract businesses, residents and visitors, all drawn by the quality and vibrancy of the environment we are creating."
"We look forward to sharing our detailed proposals with the people of Manchester in May this year and I know from the conversations I have had with many people over the last two years there is a great deal of excitement about what Mayfield will deliver for our city."
Centred around the River Medlock the majority of the park and public realm will, subject to consent, be delivered in the first phase. The vision is to create significant managed open space, regenerated riverbanks, and a haven for nature.
If you would like to read more articles like this then please click here.