Pilot scheme launched for sustainable homes in Scotland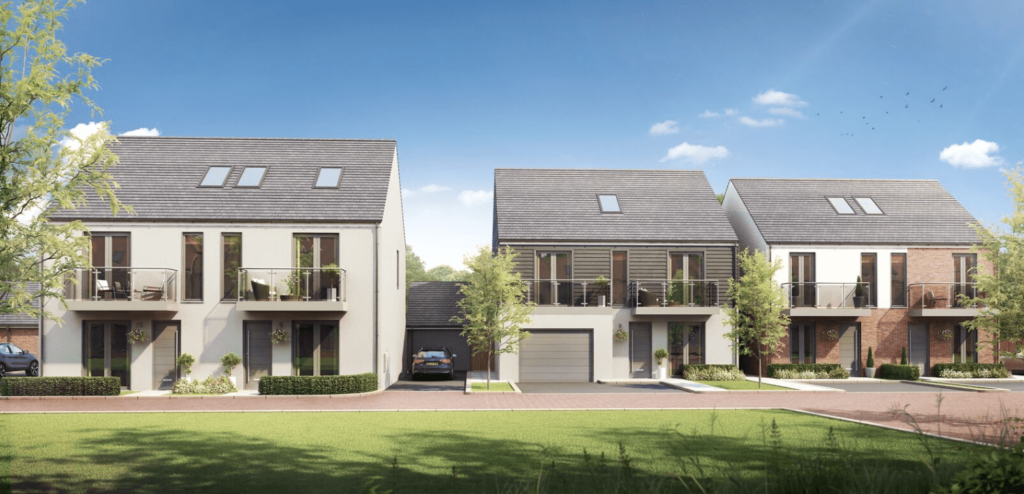 Prototype sustainable homes have been revealed at Dargavel Village development at Bishopton in Scotland.
Local MSP and Scottish Government Cabinet Secretary for Finance, Economy and Fair Work, Derek Mackay MSP opened the prototype sustainable homes following a design competition and extensive research across the world including Japan, the Netherlands, Finland, France and Germany. Open Studio Architects designed the winning 'Infinite House' which will form part of the Project 2020 research programme.
The homes are intended to demonstrate greater build efficiency and deliver substantial advances in reducing energy consumption, tackling climate change and addressing customer demands in this area as well as allowing residents to adapt the homes to their needs. Derek Mackay MSP was joined by representatives from Taylor Wimpey, who launched Project 2020.
Derek Mackay MSP said: "It is great to see housebuilders looking at how they can deliver for changing customer lifestyles and the environment, adopting the latest technologies from around the world."
"We are all aware of the urgent environmental issues affecting the world we live in, and businesses across Scotland can play a vital role in helping to safeguard it for future generations through the delivery of sustainable solutions."
"Environmental best practice can also bring economic benefits including financial savings, an engaged workforce, positive working culture and improved competitiveness as well as contributing towards a better economy and society as a whole."
The 'Infinite' house range has been designed to offer easy expansions in the roofs, larger windows strategically positioned to increase daylight levels, and options to use different materials to fit the exterior of the buildings as required. The houses are designed to be adaptable to residents changing lifestyles and needs.
The 'Infinite C' house type at Taylor Wimpey's Dargavel Village development will be 'Gold Compliant', meaning that it is significantly more advanced than the current 2015 building standards, promoting innovation. In addition, the 'Infinite C' has been constructed using a closed panel timber frame, incorporating high-performance insulation and increased renewable energy technology.
If you would like to read more articles like this then please click here.