Willmott Dixon Gain Planning Permission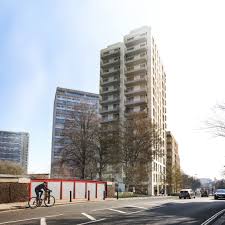 A new mixed-use development consisting of 112 new homes at 300 Harrow Road has been granted planning permission from Westminster City Council.
The scheme is being delivered by Willmott Dixon and will be made up of one, two and three bedroom homes in order to suit a variety of households, with 50% being affordable, social or intermediate rent, which means a wide range of people will have the opportunity to live in the centre of London.
Along with the new housing, the mixed-use development will see 1,400 square metres of community facilities delivered, including a new community hall, nursery, flexible workspace, and a canalside café. It will also see an improvement in the surrounding green space, by giving residents easy access to Regent's Canal.
Willmott Dixon is working in partnership with architect Child Graddon Lewis. The organisations previously worked together on Westminster's award-nominated Dudley House, a development of 197 affordable homes which was launched in Paddington basin in 2019.
Cllr Melvyn Caplan, Cabinet Member for Finance, Property and Regeneration and Deputy Leader of Westminster City Council, said: "The planning approval for 300 Harrow Road is another important step towards us delivering 1,850 new affordable homes as part of our plan to make Westminster a City for All, where people from all economic backgrounds can live, work and thrive in our city.
"Set against the backdrop of place shaping work in the wider Harrow Road neighbourhood, 300 Harrow Road is an investment in our community. By delivering this new development, we are connecting our residents with the vibrancy and opportunity Westminster has to offer."
The scheme will deliver modern housing, which is also environmentally sustainable. Each home will have an air source heat pump, with residents also benefiting from solar panels, rainwater collection, and living roofs, which will see a reduction in carbon emissions and overall lower energy costs.
Chris Tredget, Managing Director for Willmott Dixon in London and East, said: "We're looking forward to getting started on site now that planning permission has been given. Everyone is proud of what a positive impact Dudley House had in providing much-needed new homes for people in Westminster and the same team are now focused on doing exactly the same at 300 Harrow Road, which will further stimulate growth in the local economy and bring new jobs, especially during the construction phase when we'll be buying local whenever we can."
If you would like to read more articles like this, then please click here.