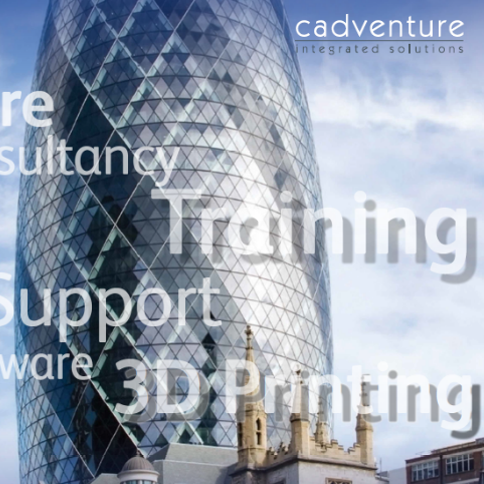 Products and Services
Cadventure is uniquely placed in the UK market to offer its customers the broadest rang of BIM, Information Management and CAD solutions.
Whether you are an architectural practise, engineering, manufacturing or construction company – small or large, we have the solutions to help your business make informed choices and to help improve your business and project execution performance, through:
• Scalable and Collaborative Project solutions and products
• Flexible, affordable licensing to meet your needs
• Leading Consultancy, Implementation and Training services
• Innovative 3D Printing and Presentation solutions
Read more
Established in 1989, Cadventure prides itself on its exceptional customer service through long term relationships. Cadventure is a provider of best practise BIM, Enterprise and CAD solutions to the AEC industry. Headquartered in Central London, we provide nationwide coverage in the UK for sales, training and support.
Our commitment to our valued customers is to guarantee you the best solution, at the lowest cost of ownership for your requirements and with the expertise to help develop and sustain your competitive edge. We pride ourselves on providing an unrivalled service in solution delivery and to enable rapid return on investment.
Read more