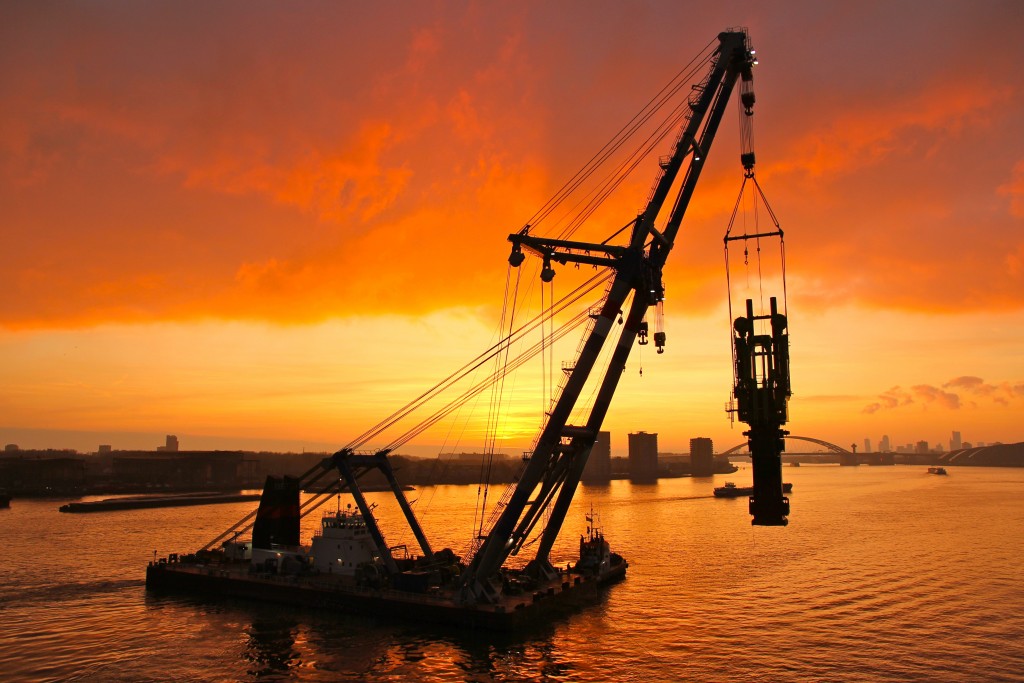 Products and Services
Onshore sheet piling
CMP owns and operates a fleet of hydraulic piling rigs that provide powerful and efficient machines for installing steel sheet piles.
The Company has specialised in sheet piling design and installation for more than 20 years and it is common to see the trademark colours on construction sites across the country.
CMP's modern equipment and installation methods allow 21st century environmental challenges to be overcome with minimal impact to the surroundings and neighbours.
The Company's silent sheet piling machine allows sheet piles to be pressed into the ground, which reduces noise and eliminates the need for vibration
Read more
Offering expansive expertise in marine construction specialising in Piling
CMPT operates in a specialist area of the Civil Engineering Sector. The company provides plant and expertise to undertake driven permanent and temporary piling works ranging from sheet steel, tubes, steel bearing piles and timber piles and more bespoke marine-based piling, demolition of structures and other marine civil engineering works such as outfall construction and maintenance.
The company still retains its original discipline of diving operations which is of considerable 'added benefit' where such works can be absorbed into a sub-contract/main contract works package instead of having to use outside specialist contractors.
Read more