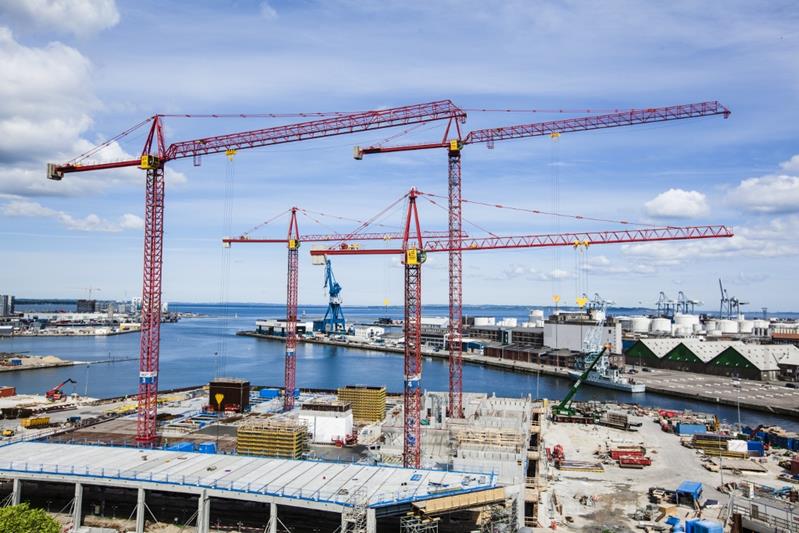 Products and Services
High quality, low maintenance
Continuous research and development ensure that our products remain state-of-the-art, guaranteeing safe and reliable operation for any application in any environment and the best value for money for the entire lifetime of the equipment.
Our fleet of standard cranes (180tm to 1400tm) is always expanding in order to keep up with your demands. Furthermore, we can offer you the benefits of decades of experience as a world leader in high capacity tower cranes (1800 tm to 25.000 tm).
Our heavy duty fleet is perfect for power plants, bridges, dams, tunnels, large buildings and shipyards. We tailor our high-quality cranes to match the job at hand and always offer a durable, low maintenance solution.
Read more
Quality engineered cranes backed by responsive support
For over half a century we have been designing and manufacturing quality tower cranes ranging from 70 to 25,000tm.
No matter what size you need you can be sure of the highest manufacturing and technology standards, a make-to-order solution and responsive, knowledgeable service.
Krøll means heavy-duty
When it comes to heavy-duty tower cranes we can offer you more experience and know-how than anyone else.
In 1978, Krøll designed and manufactured the (still) world's largest tower crane, the K10000, which was used for the construction of nuclear power plants.
Read more