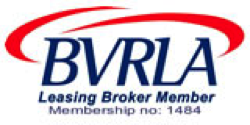 Products and Services
Exploring Vehicle Finance Options
Finance leasing is an option usually exercise by VAT registered companies and organisations. It is usually recommended to companies where a moveable asset (vehicle) is bought from a supplier.
Contract hire, often referred to as car leasing, is perhaps the most popular form of a vehicle leasing contract available on the market today.
Contract Purchase is the ideal choice of businesses who want a high value vehicle with the option to buy on completion of the contract; but without any of the depreciation risks.
Read more
Lease4Less formed in 2005 and has grown over the last 10 years. We now employ 21 people and have established relationships with several major finance companies and manufacturers. We are a company that is made up of three directors that have a combined experience of over forty years within the vehicle leasing industry, and a further thirty years of experience within the motor trade in general. From running our own retail dealerships and working within large manufacturer's outlets to finance and management accountancy, we have pooled our vast experience to form a business that will supply and advise our customers on their current and future vehicle requirements.
Whether you are a private individual that needs one small vehicle, or a business that has a large fleet need, our aim is to combine our large buying power and large fleet discounts, with the large selection of major funders available to us, to select the best rates for you, and provide you with transport on the most competitive terms, whilst never forgetting to strive for a quality of service, back up and advice that is second to none.
Read more