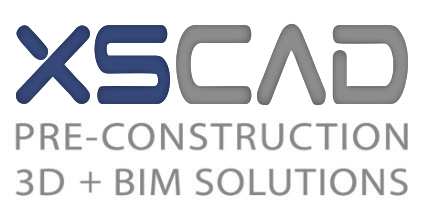 We provide preconstruction planning, building information modelling (BIM) and 3D modelling solutions and services to engineers, retailers, homebuilders, architects and general contractors. By adopting 3D technology, we are able to validate design data before creating accurate construction documentation for MEP (M&E) engineering, construction and architectural projects.
Our core focus is to provide construction documentation that is tested in a virtual environment.  We deliver this through BIM modelling and Integrated Project Delivery (IPD) solutions to building services engineers, architects, general contractors, retailers and homebuilders. Our success is driven by application of tried and trusted methodologies, the use of adaptive technologies and the expertise of our staff.
Our range of services includes architectural BIM modelling, architectural drafting and architectural rendering to architects, retailers, homebuilders and interior designers as well as MEP Design Service, MEP CAD drafting, MEP modelling and MEP coordination to the MEP (M&E) sector.
Our Sectors
At XS CAD, we provide architectural and MEP (M&E) design and CAD services to selected sectors. This allows us to maintain and develop quality, expertise and consistent delivery to our key clients.
Retail: We work with retailers across the globe, supplying design support in the form of 3D models, design drawings and computer-generated images. We use Autodesk's Revit and AutoCAD applications to create and validate our work.
Homebuilding: We work with homebuilders in the US, Australia and the UK, supplying design-related documentation, 3D BIM models and rendered images that are used for design planning, construction and sales purposes.
Engineering: We create 3D BIM models and spatially coordinated solutions that preserve design intent while taking economics, accessibility and ease of installation into account. We provide MEP (M&E) drafting, modelling, and spatial coordination services to the MEP sectors in the UK, the US, Canada, New Zealand and Australia.
General Contracting: We provide a range of computer-aided design solutions to general contractors (main contractors) to ensure they effectively complete large-scale construction projects on time.   General contractors (main contractors) bear the ultimate risk for timely completion of projects. XS CAD is trusted and employed by general contractors in the US, Canada, Australia and the UK to support their design process for architectural, structural and MEP disciplines.
Architecture: Our architectural CAD services team is led by qualified architects who manage all projects from requirement gathering through to delivery. We work with architectural practices in a number of countries, supporting all stages of the design, modelling and detailing process including provision of BIM models for design projects.
Our Services
Retail – Drafting, Modeling and BIM - We work with retailers across the globe, supplying design-related documentation, 3D models, BIM models and computer-generated images that are used for design development, construction and project management purposes. We use AutoCAD and Revit and work with a number of leading retailers from the fashion, apparel, electronics and convenience sectors.
Homebuilders – Drafting, Modeling and BIM - We provide homebuilders with design-related documentation including 3D BIM models, production drawings and plans as well as computer-generated images that are used for design, planning, construction and sales purposes. Working to American AIA, British RIBA, Canadian RAIC and Australian AIA standards we already provide services using Revit and AutoCAD for drafting and modeling and 3DS Max for rendered images.
MEP Coordination - One of our core skills and main activities includes provision of spatially coordinated building services drawings for MEP (M&E) consulting engineers and MEP (M&E) building services contractors for construction and engineering projects. Our multi-disciplinary M&E (MEP) coordination work involves coordination of all building services, typically within a BIM framework using Revit MEP and Autodesk Navisworks software solutions.
MEP Modeling - XS CAD provide dedicated 3D MEP (M&E) modelling support services to lead designers and multi-disciplinary consultants as well as MEP contractors and consultants. We use a number of tools including Revit MEP, FABMep and AutoCAD MEP to create realistic 3D models that are used for clash analysis or for detailed drawing creation.
MEP Design Services - Our LEED accredited team of mechanical design engineers and electrical design engineers have experience of designing for new and refurbished buildings in the US, UK and Australia. We currently provide mechanical, electrical, public health and fire protection building services design building services designers and consultants.
Architectural 3D Modeling - Our 3D building models incorporate all steel and concrete structural elements as well as architectural elements of a building for accurate representation. We provide a range of architectural CAD modelling services to our customers using Revit Architecture, AutoCAD Architecture and Graphisoft ArchiCAD.
3D Rendering Solutions - We use the latest 3d visualisation technology and tools to deliver architectural images to homebuilders, retailers, architects and general contractors. Our 3D rendering output is used for conceptual planning, designing and marketing /presentation purposes. We also create conceptual images and photorealistic architectural perspectives for small to very large architectural rendering projects in commercial, residential, hospitality, educational, and industrial sectors.