New aerospace manufacturing facility at Ansty Park in Coventry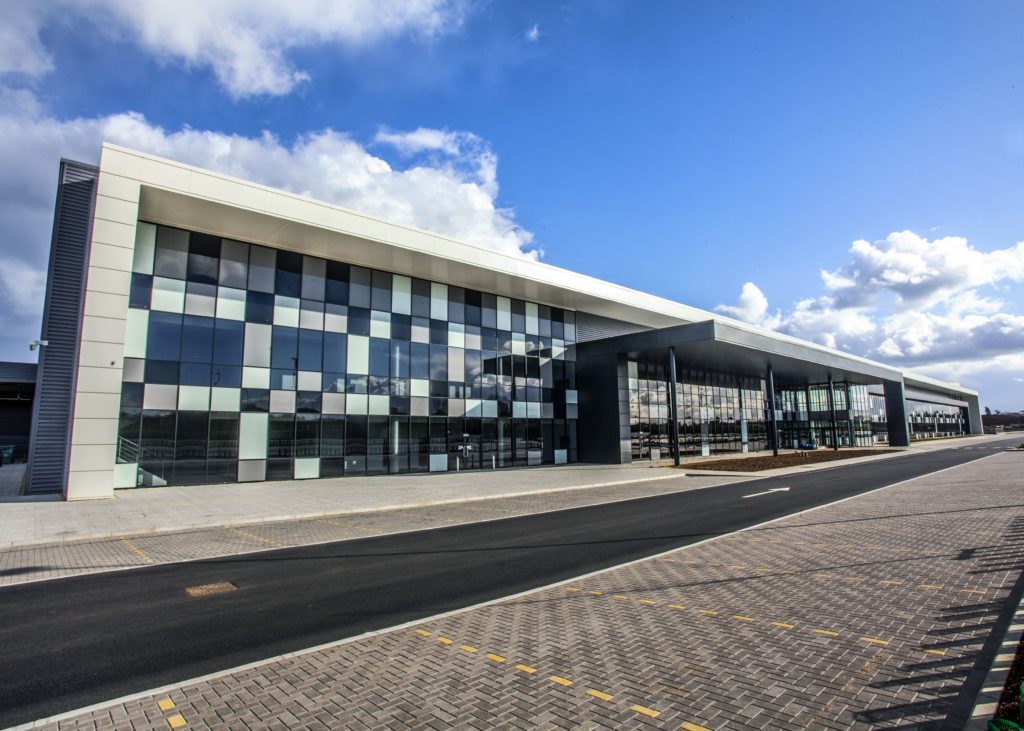 The manufacturing sector in the town of Coventry is set to experience a significant uplift following the completion of a new aerospace manufacturing facility at the Ansty Park industrial site by the contractor company, Winvic Construction Ltd.
Going into more detail, the Ansty Park manufacturing facility was commissioned by the defence and energy engineering group Meggitt PLC while the construction process was managed by the property development company Manse Opus, who appointed Winvic as part of a £44M contract.
The Operations Manager at Winvic, Dave Roberts stated: "From pre-construction discussions to the final elements of the complex fit-out, this project has been a great example of partnership working between a main contractor, client and end-user; it has been a joy to work closely with Manse Opus and Meggitt and to share the same visions of quality, commercial viability and first-rate design.
"It is not only an attractive manufacturing facility, inside and out, but it is also environmentally efficient and cost effective to operate due to thousands of feet of solar panels and a rainwater harvesting system.
"We look forward to the final months where we will install the specialist machinery for Meggitt and we hope to work with both companies again in the future, exceeding expectations in the industrial sector once again."
After being designed by the architectural firm Michael Sparks Associates, the new facility has been fitted with features such as solar panels, a 750 car capacity car park complete with 253 electric vehicle charging points, two floors of office space, and a yard area.
The Joint Managing Director of Opus Land, Richard Smith commented: "We feel privileged to have been appointed to develop such a world leading manufacturing and head office facility for a company of Meggitt's standing and are delighted at the quality of the Winvic build and the professionalism of their on-site team."
A representative from Meggitt, Jonathan Fletcher added: "It was only two and a half years ago we identified the site which allows us to bring together a number of operations and to include a new Global HQ. The Winvic and Manse Opus teams have adapted to our business needs and helped us to deliver this fantastic looking building so we can now start the first phase or our transition at the end of March."
If you would like to read more articles like this then please click here.