Benton Park Secures Planning Permission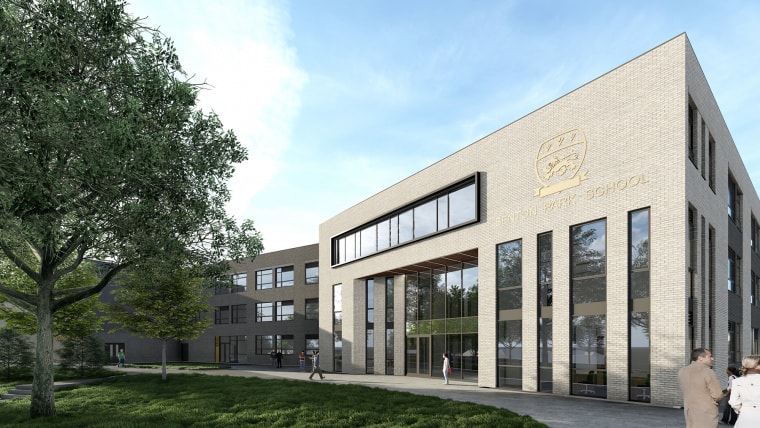 Benton Park School has received approval for its £28.5 million new school building, with BAM Construction being awarded the contract via Leeds City Council's LEP process.
The three-storey design includes a sheltered courtyard and is to be built on the existing playing fields, while the school remains open and fully operational throughout the construction works. Once the school transfers into the new building, the old buildings will be demolished, making way for a full size 3G pitch, which will also be available for community use. The school is anticipated to open in the autumn term of 2021.
John Scahill, BAM Construction's Pre-Construction Manager, said: "Benton Park will be a 1500-place secondary school on the school's existing site. Together with our architect partners at Bond Bryan, we've been helping to develop the design and obtain this new secured planning approval. Our construction arm will be supplemented by BAM Design delivering structural and MEP design and MEP installation is via BAM's integrated Services Engineering business. This school has particular meaning for many of our team whose families have attended or are learning there now, and will experience the new build. We will bring our market-leading expertise and experience to it and as always, drive an agenda to help deliver local benefits for those around the school to make the most of the opportunity it offers."
Delia Martin, Headteacher of Benton Park School, said: "Staff and Governors cannot express enough the relief and excitement we all feel that our students will finally be able to experience the high quality learning we provide, within an excellent physical educational environment.  The plans which all parties have worked tirelessly on, look fantastic and it really will be a fabulous environment in which to work and learn. One of the things we are also looking forward to is our school being able to operate as a real hub at the heart of the community in which we work.  This is something we have not been able to fully achieve with our current premises due to their condition and so we look forward to being able to work with community groups to offer an exciting range of facilities within our local community."
If you would like to read more like this, then please click here