Finsbury Circus Contest Open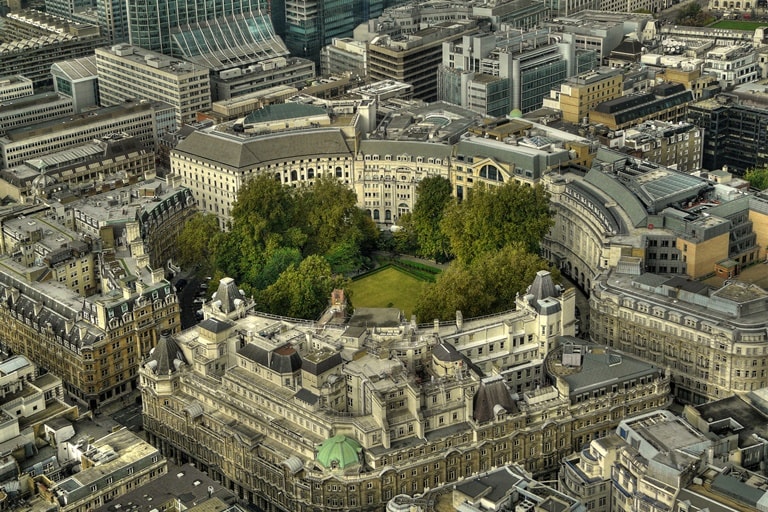 The City of London Corporation have launched an innovative design contest calling on architecture practices with revenue under £1.5 million to help regenerate Finsbury Circus Gardens and Pavilion.
The contest is inviting rising star architects and landscape architects to draw up 'extraordinary' proposals to restore and rethink the Grade-II-listed 2.2ha green space, which formerly hosted a bowling green, however, it has now been used as a Crossrail construction site for more than a decade.
The architects that wish to participate should have an annual turnover of at least £550,000, but no larger than £1.5 million. Five shortlisted teams will then receive £1,000 to draw up initial design concepts for the prominent site which is close to both Moorgate Station and Liverpool Street Station, and the overall winner will work with the City of London Corporation to deliver the scheme.
Chair of the City of London Corporation's Open Spaces and City Gardens Committee, Oliver Sells said: 'This is an exciting project to reinstate the oldest and largest public open space in the City of London. Since opening in the 17th century it has gone through many changes, but it has been at the forefront of public garden design and many of those who have worked there have gone on to great things.
'We treasure and need our open spaces more than ever in today's world as oases of peace, quiet and greenery, and I am determined that London shall have the very best we can offer. This is a chance, after a decade of occupation by Crossrail, to re-create a public garden worthy of this amazing and historic space. We are holding a public competition as we want to encourage new entrants, small firms, and all in the garden design world to have a chance to make their mark. Good luck to all involved.'
This latest £2.8 million project focuses on how the circus, along with its gardens and former pavilion could be restored to create a new creative and sustainable multifunctional public space which is close to the City's emerging Culture Mile district.
If you would like to read more like this, then please click here