Ground Broken on Abbey Farm School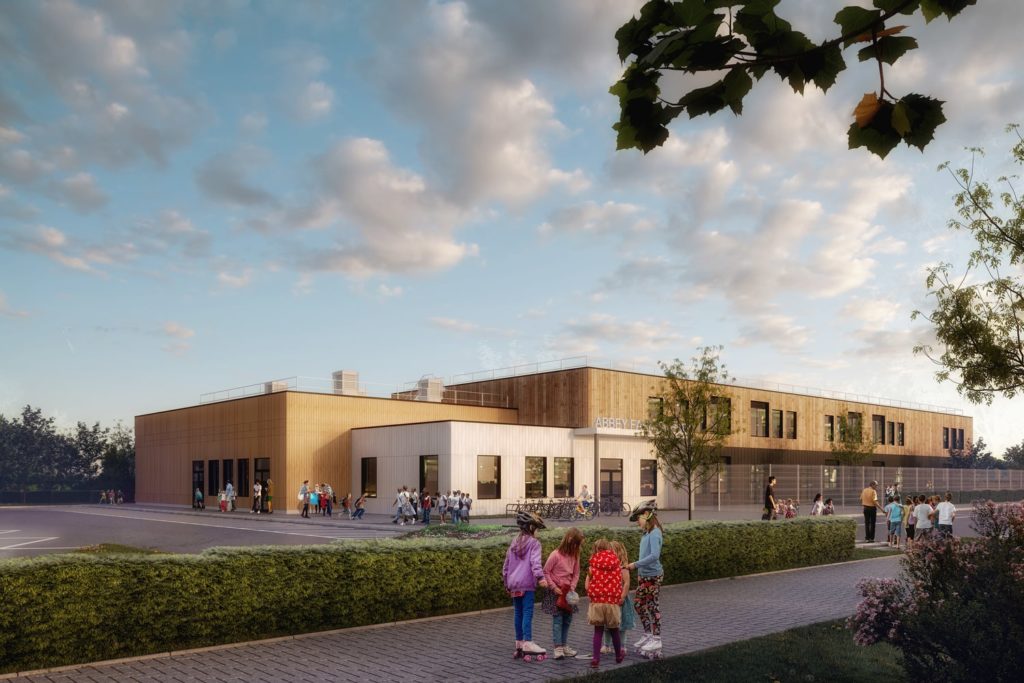 Work has commenced on the new Abbey Farm Educate Together Primary School in North Swindon. The school has been designed by HLM Architects working in partnership with Reds10.
The school is for the Department for Education (DfE) and is set to be operated by the Educate Together Academy Trust, which provides an ethical and values-based curriculum suited to a rapidly changing world at four primary schools in the South West.
The school is aiming to achieve net-zero operation carbon and is the first in the DfE's £3 billion 'Off-site Schools Framework'. The programme runs for four years and will deliver the next generation of off-site schools in England, supporting a wider Government move toward modern methods of construction (MMC).
Abbey Farm Educate Together Primary school is set to open in September 2022, and is located on a 4.6-acre (1.9 hectare) site. It will accommodate 460 pupils from the local community and is part of a wider residential-led mixed-use development by Redrow.
Paul Ruddick, Chairman of Reds10, said: "We are particularly proud to see this project come to fruition under the banner of the government's ambitious new strategy for off-site schools. The building is a future-proofed, sustainable facility equipped with SMART building technology, enabling it to achieve the highest principles in energy efficiency and management. This sets a high benchmark for all future schools under this programme."
Claire Wakelin, London Studio Director, HLM Architects, said: "We are pleased to see this project advance to the next stage of development. Our strategic design approach has been centred on the creation of a high-quality, safe and secure environment for pupils that maximises the opportunity for learning and socialising. Biodiversity was also a major inspiration, resulting in an environment that seamlessly integrates into the surrounding landscape."
If you would like to read more stories like this, then please click here