Landmarc Secure Place on Defence Framework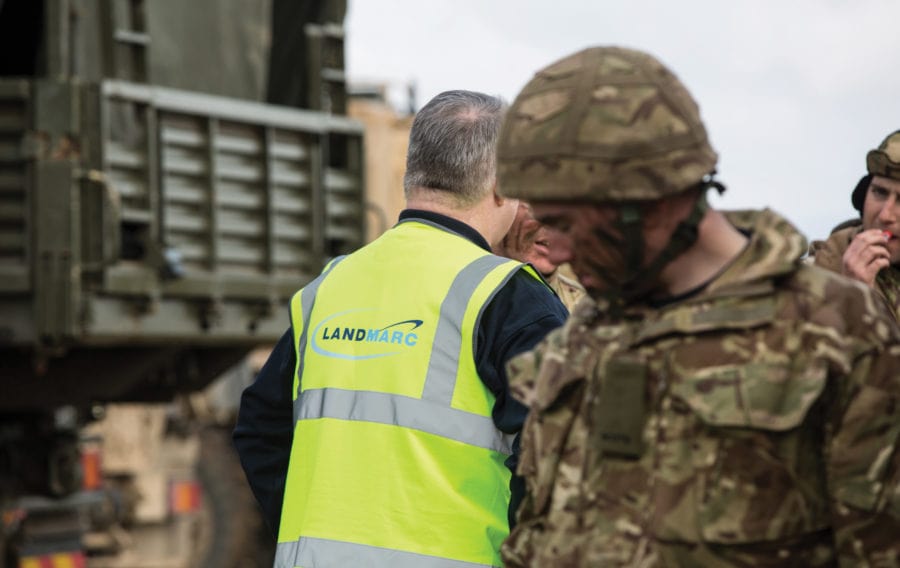 Landmarc Support Services (Landmarc), a JV between Interserve Group Ltd and PAE, has been shortlisted as a supplier for the new Training Estates Services Framework Agreement, which is operated by the Crown Commercial Service (CCS).
The agreement has been created by CCS in partnership with the Defence Infrastructure Organisation (DIO) and, will replace its existing National Training Estate Prime (NTEP) contract, which is set to expire on 31 October 2021.
Those who are chosen as successful suppliers will have the opportunity to tender for a range of facilities management services such as, cleaning and building maintenance, along with specific defence-related requirements which include specialist land, training area and rural estate management services.
The current NTEP contract covers Landmarc's partnership with DIO to manage and operate military training facilities across the Ministry of Defence's 190,000 hectares of built and rural Defence Training Estate, an area which covers some 1% of the UK's land mass. Due to the its role in supporting frontline operations, the Training Estate is critical to the delivery of key defence and national security outputs, which includes the military's response to the current COVID-19 pandemic.
Sam Ulyatt, Commercial Director for the Buildings Pillar at CCS said: "The new Training Estates Services agreement will play a pivotal role in the £3.2 billion Future Defence Infrastructure Services programme."
CCS also supports the public sector to achieve maximum commercial value when procuring common goods and services. The whole of the public sector is able to benefit from the Training Estate Services agreement, including specialist bodies such as the Police, and, the nuclear industry.
Managing Director at Landmarc Mark Neill said: "Landmarc has worked in partnership with MOD since 2003 to enable the UK's Armed Forces to train safely and deploy on frontline operations. This is integral to the security of our nation; underpinned by the maintenance of safe and secure defence infrastructure.
"We are delighted to have been shortlisted as a provider of the new Training Estates Services agreement, and I am hopeful that we can continue to provide the critical services that enable our armed forces to train effectively, deploy on operations and return home safely."
For more information, please visit www.landmarcsolutions.com.
If you would like to read more articles like this then please click here.