North Eastern construction is on the rise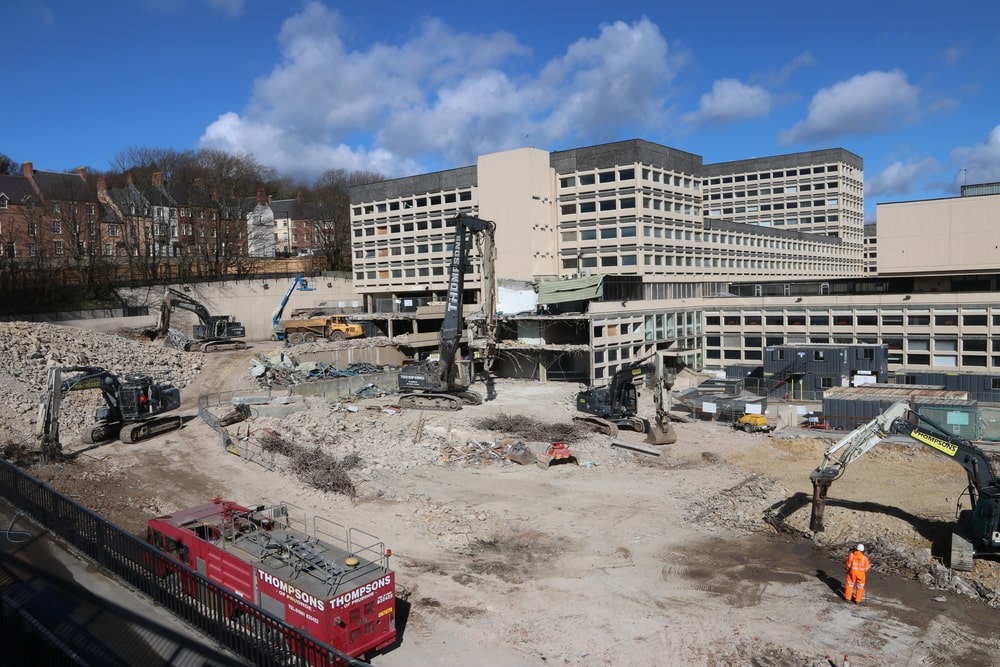 Construction in the North East is currently on the rise, according to marketing analysis by Glenigan, with the underlying value of starts in the region last year rising by 20% and with starts in the three months building to May 2019 showing a 47% increase.
The construction sector of the North East has continued to grow despite being labelled as the most unstable region by the UK insolvency body, R3, in 2016 and despite also showing a decline in the proportion of starts for new homes.
One third of all projects, by value, starting on sites in the North East in 2018 were residential, which was down by 18% on the number of starts in 2017. And the proportion continues to plummet, with National House-Building Council data showing an 11% decline in starts during the three months before April 2019.
What has, in fact, saved the construction sector of the North East is the increase in constructing sites for education. Education construction was the fastest growing band of construction types in the North East in 2018 and, though the rate of growth has been slower in the first half of 2019, consistent growth is projected to continue.
More than £750M-worth of construction contracts are expected to come about this year as a result of the North Eastern Universities Purchasing Consortium framework, which will see the universities of Durham, Newcastle, Northumbria, Sunderland, and Teesside all placing bids into an agreement to gain more building work at their respective campuses.
Infrastructure has likewise been a successful category for construction in the North East following the start of the £130M Downhill Lane junction scheme on the A19/A184 which is the largest contracted project in the North East within the last 12 months.
And finally, construction of office spaces has also aided in the North Easts recent upturn with the new £120M Durham Milburngate riverside development being predicted to have a total of 5,000sq m of office space.
In the five months building up to May 2019, the value of projects concerning construction of office sites has actually been greater than the total of all such work undertaken in 2018.
If you would like to read more articles like this then please click here.