Spring sees construction growth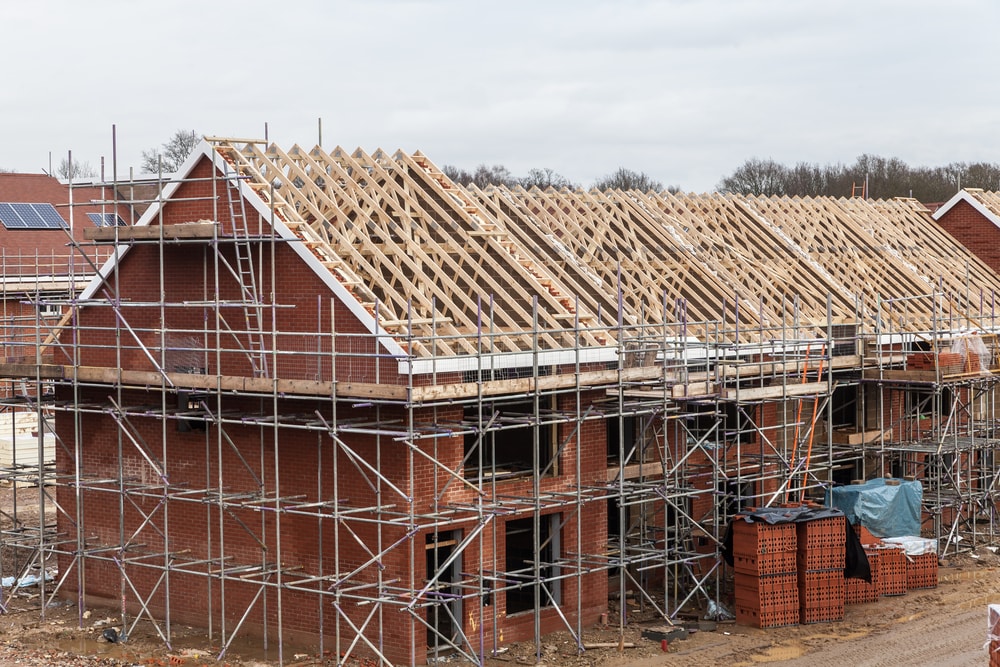 The latest statistics for construction output have been released by the ONS, showing a growth in output for the industry in February.
Compared to last year, figures are lower – some 4.3%, but this was pre-pandemic and the latest figures confirm a return to growth for the industry.
Construction output grew by 1.6% in the month-on-month all work series in February 2021, this was due to a 1.5% increase in new work and 1.9% increase in repair and maintenance; which represent the highest monthly growth in all work since September 2020.
While the latest figures show a drop from pre-pandemic levels, it should also be noted that while there were drops in some areas, repair and maintenance work actually registered at 2.2% above the February 2020 level.
The monthly increase in new work (1.5%) in February 2021 was because of growth in all new work sectors apart from infrastructure, which fell by 3.4% – however current PMI figures see infrastructure as one of the fastest growing sectors. A drop may be due to the many delayed projects restarting in January. Infrastructure output was the first to recover above its pre-pandemic February 2020 level in August 2020 and was the only sector to be above this level in February 2021.
The largest contributor to industry growth in February was private commercial new work, which grew by 4.0%.
The monthly increase in repair and maintenance (1.9%) in February 2021 was because of growth in private and non-housing repair and maintenance, which grew by 4.7% and 2.6% respectively, offsetting the 8.6% fall in public housing repair and maintenance.
Looking at the three-month figures, construction output fell by 1.0% compared with the previous three-month period, this was due to falls of 1.6% in new work and 0.1% in repair and maintenance.
This is the first decline in all work in the three-month on three-month series since July 2020 when it fell 8.6% (£3,034 million).
Despite successive monthly increases in private commercial new work at the start of 2021, this was the third consecutive decline in the three-month on three-month series in February 2021.
In comparison, infrastructure new work was the largest positive contributor to all work in the three-month on three-month series in February 2021 growing by 4.7% (£257M). Levels of infrastructure work remain relatively high in the three months to February 2021 despite the monthly fall in February 2021.
This is the first monthly release to incorporate the revisions made in the GDP quarterly national accounts. As a result, revisions have been made back to January 2020.
Following these revisions, 2020 annual construction growth has been revised down 1.5 percentage points to an annual decline of 14.0%; this is now the largest decline in annual growth since annual records began in 1997.
Chris Wareing, Director at Wareing Buildings said: "Since the uncertainty of the initial lockdown and the challenges of navigating the return-to-work, I've felt continually lucky to work in construction.
"At Wareing Buildings, we have a full pipeline of work and confidence in ongoing interest. Despite everything, there is an overriding sense that our customers are focused on the future, on investing to grow and improve, and on standing strong.
"A key challenge for the industry has been the availability of materials, but strong relationships with our suppliers have ensured that we have been able to operate smoothly. Our relationships, in fact, have been crucial to our success over the last 12 months.
"There is a significant upcoming opportunity, in both commercial and industrial sectors, for steel framed buildings to move into a leading role. We're making plans to expand the manufacturing and fabrication side of our business in order to meet the demand in the market.
"Online delivery has dominated retail, meaning that many businesses are introducing satellite warehouses nationwide to ship products faster than ever before. Additionally, a growing number of corporate organisations are considering the benefits of pop-up steel framed offices on industrial parks, avoiding the high overheads of renovating dilapidated buildings or empty units on high streets.
"Just like our customers, we are confident and committed to investing in ourselves."
If you would like to read more stories like this, then please click here