170 new homes for Army families at Imjin Barracks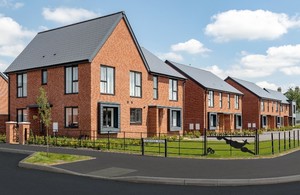 Works under the Defence Estate Optimisation (DEO) Army Programme are scheduled to begin at Imjin Barracks in Gloucestershire, which will provide new modern and sustainable housing for soldiers and their families.
A landmark purchase agreement was announced at the end of February between the Defence Infrastructure Organisation (DIO) and developer Taylor Wimpey.
A total of 176 new houses are being purchased at Imjin Barracks through the DIO's Capital Purchase programme, with building works starting in Spring 2023 and completing by 2026.
All 176 homes have been designed to be Net Zero Carbon (NZC) ready in occupation. As well as reducing commuting for personnel based at Imjin Barracks, the new homes include sustainability measures such as photovoltaic panels to generate green energy, low carbon heating systems, smart heating controls and electric vehicle charging points for every property.
Major General Richard Clements CBE, Director Army Basing & Infrastructure, said: "The announcement today about the purchase of new houses to support Imjin Barracks is great news for soldiers and their families. It represents the continued investment being made under the Defence Estate Optimisation (DEO) Army Programme, to deliver an affordable, effective and sustainable Army Regular estate which will benefit our people. This is the first large scale Net Zero Carbon housing development procured for the MOD and supports the Army's obligations under the Greening Government Commitments to reach Net Zero by 2050."
The DIO Capital Purchase programme works in conjunction with major projects undertaken by Defence across the country. It identifies where there is a requirement for Service Family Accommodation (SFA) and determines the most efficient and economically viable means of delivering homes for Service families.
Air Commodore James Savage OBE, DIO Head of Accommodation, said: "We are delighted to announce this purchase agreement with Taylor Wimpey, which represents a significant investment in good quality homes for Service personnel and their families.
"The MOD does not own land outside of Imjin Barracks which could be used to provide additional properties, so investing in these houses on the Taylor Wimpey development provides an excellent opportunity for us to deliver energy efficient new homes, close to the camp, that will meet the needs of our people."
The DIO Capital Purchase programme forms part of a wider investment plan that will improve existing SFA as well as providing new homes. This financial year (April 2022 – April 2023), in addition to contracting to purchase the 176 SFA to support Imjin Barracks, the DIO Capital Purchase programme will purchase 387 new houses across the country at a cost of £153M. Over the same period, the total investment for improvements to existing SFA stock will be £185M.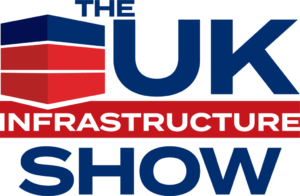 DIO is an official Event Partner at UK Infrastructure Show. Register now to meet the team, learn about supply opportunities and hear from the organisation 18th April at the NEC.
Book your place to attend now: Click here
For exhibition packages to showcase your company: Click here
UK Construction Media is the official media partner for UK Infrastructure Show.
If you would like to read more stories like this, then please click here