Final land release from Liverpool Kings Dock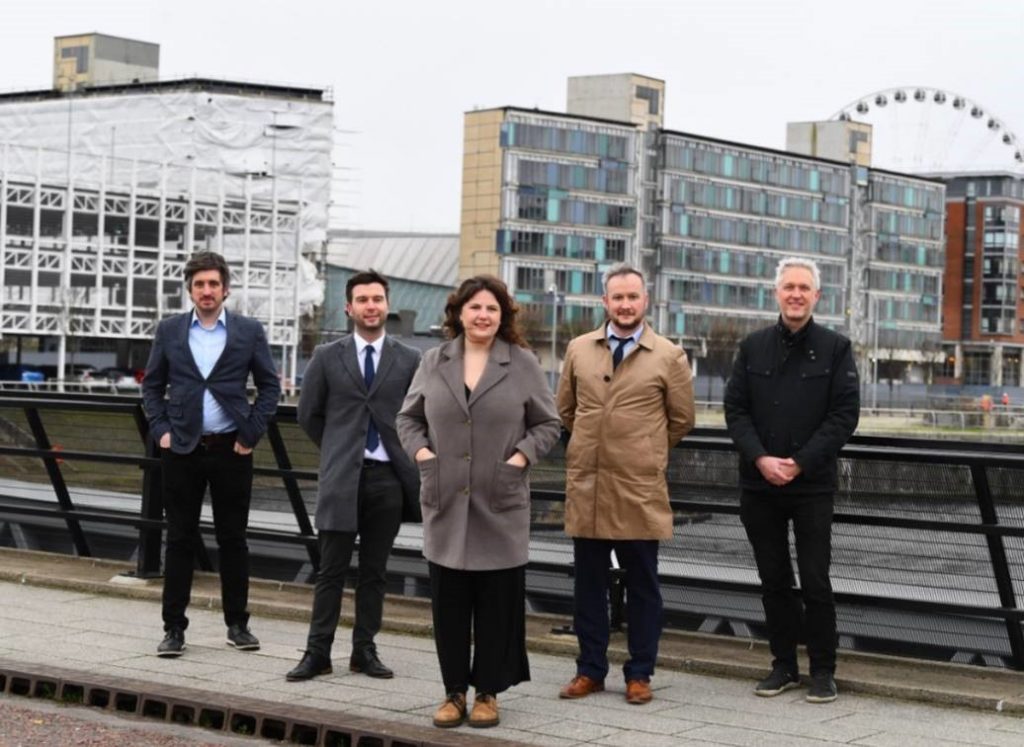 The regeneration of Liverpool's Kings Dock has reached its final chapter, with the appointment of a team to market the last plot.
Liverpool City Council has procured Faithful+Gould as Development Manager, and BDP, as Architect, to lead on the design process for the future development of seven plots on King's Dock, all of which adjoin the award-winning ACC Liverpool complex.
The appointment comes 15 years after the M&S Bank Arena opened on the dock to officially launch Liverpool's year as European Capital of Culture. The venue has gone on to scoop numerous awards as an exemplar for brownfield regeneration.
The regeneration of Kings Dock is one of the UK's great urban-regeneration success stories; as well as the 11,000-seat capacity arena, which is set to host Eurovision 2023 in May, King's Dock now also hosts a convention centre, the 8,100sq m Exhibition Centre Liverpool, as well as a 1,450 space multi-storey car park, central public plaza, 1,800 residential housing units, and two 3-star plus hotels, along with the 4-star luxury Pullman Liverpool Hotel.
Liverpool City Council has now set a brief for the team to follow these schemes by outlining a residential-led, mixed-use development of international standard in design and sustainability, with the potential for a major cultural and/or leisure venue.
As part of a two-year process, the King's Dock Development Team will undertake investigations and review all existing surveys of the site, which includes the former car park which was demolished after a fire on New Year's Eve in 2017.
The team will also be asked to create a masterplan and development programme, undertake extensive consultations with the local community and stakeholders before looking to secure outline planning permission, as well as marketing the opportunity to the highest quality and most aligned investors.
The City Council's brief also requires the creation of a design code centred around an ecosystem-based approach which respects the heritage of the Dock, increases the overall biodiversity connectivity, and inclusivity of the waterfront.
Peter Jackson, North West Head of Property at Faithful+Gould said: "This is such an important development for the city of Liverpool and wider North West region as this final stage will deliver on multiple fronts for residents living and working here.
"At Faithful+Gould we are passionate about projects that deliver real social value on the ground and the King's Dock regeneration has social value at its core. We will also be drawing on our wide-ranging expertise in development management to support the client's ambitions and ensure sustainability is locked in at every stage."
Steve Rotheram, Mayor of the Liverpool City Region, said: "There's a reason that hundreds of thousands of visitors flock to Liverpool's waterfront every year – because there's nowhere else that can match its diverse mix of culture, entertainment and leisure experiences. Even though it's already a massive contributor to our region's visitor economy, the council's ambition for the future of King's Dock is testament to the strong recovery the city's tourism sector has made in the wake of the pandemic and associated lockdowns.
"We know that a strong city is vital for a strong city region – which is why we're investing £1m to support the regeneration of King's Dock, helping to create new jobs, new training opportunities and, hopefully, to act as a catalyst for further investment in the area. I'm really looking forward to seeing how this final chapter in the transformation of King's Dock is brought to life.
"Liverpool's waterfront is already one of our region's most iconic landmarks – and the council's ambitious plans to expand King's Dock are testament to the strong appetite and growth the city is seeing in its recovery. It's why we've invested £1m into its expansion, to ensure that it can continue to grow, create new jobs and strengthen our economy, hopefully acting as a catalyst for further investment in the area. I can't wait to see the masterplan take shape – to see the next chapter in this area's story."
If you would like to read more articles like this then please click here.