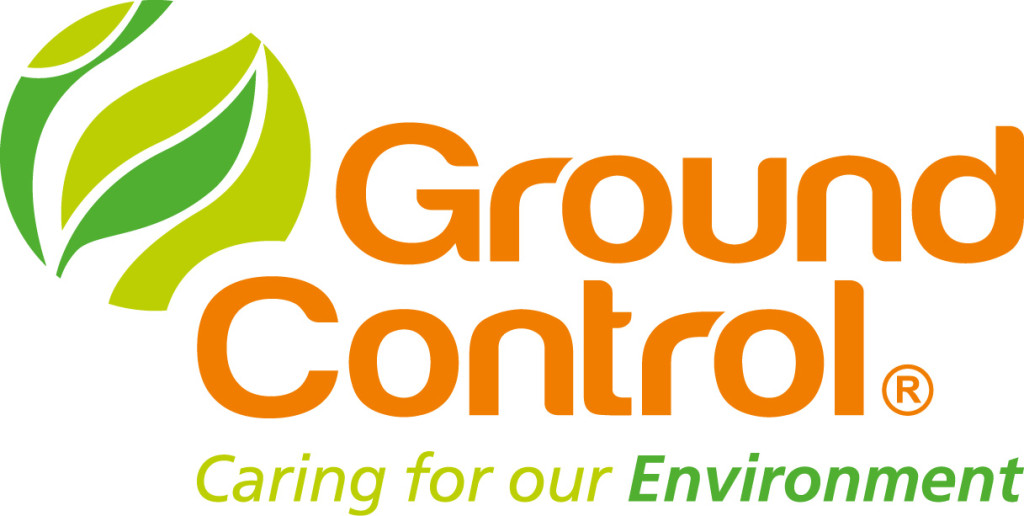 Local children help complete new St. Andrew's Park play area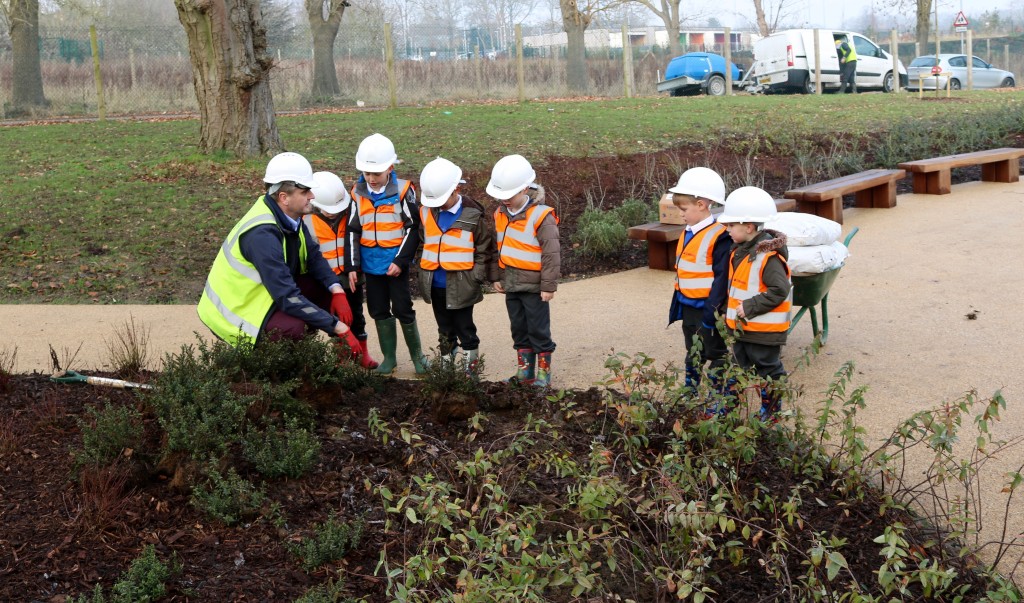 On Monday 23rd January, Ground Control was delighted to support a community planting event at current Landscape Construction project, St. Andrew's Park in Uxbridge.
Ground Control, is currently undertaking hard and soft landscaping on behalf of VSM Estates as part of a large regeneration project of former 110-acre RAF Uxbridge site.
Works on the wider regeneration began in 2013, which has already seen the build of new primary school, the John Locke Academy and over 400 homes delivered. On completion, the development will comprise of 1,340 new homes, over 200,000 sq ft of office and retail space, a hotel, 1,500 seat theatre, a museum, care home and 40-acre public park.
Ground Control and VINCI St. Modwen, the development partners at St. Andrew's Park, were delighted to welcome pupils from nearby John Locke Academy and Ryefield Primary School to help plant the first greenery around the brand new children's play area within the park.
The children assisted with planting Hebes and Luzulas around the newly constructed children's play area adjacent to St. Andrew's Road, within the new parkland area. Ground Control also provided the children with packets of sunflower seeds to commemorate the day.
The play area and wider 40-acre park, is set to be Greater London's largest new public green space, is due to be opened later this year and the area will then be accessible to the public for the first time since well before World War Two.
Ground Control's Construction Manager, Matt Hallam, who is managing the project, commented;
"It was great to get some of the local school children down, all of whom got enthusiastically involved with planting some of the shrubs, which they can now put their names to and watch them grow. Once officially opened to the public, this will be an outstanding green open space for the local community and I hope that the children who visited today, will return with their friends and family and become key stakeholders in the future and upkeep of this park for years to come."