Leeds Temple Mills £1M renovation boost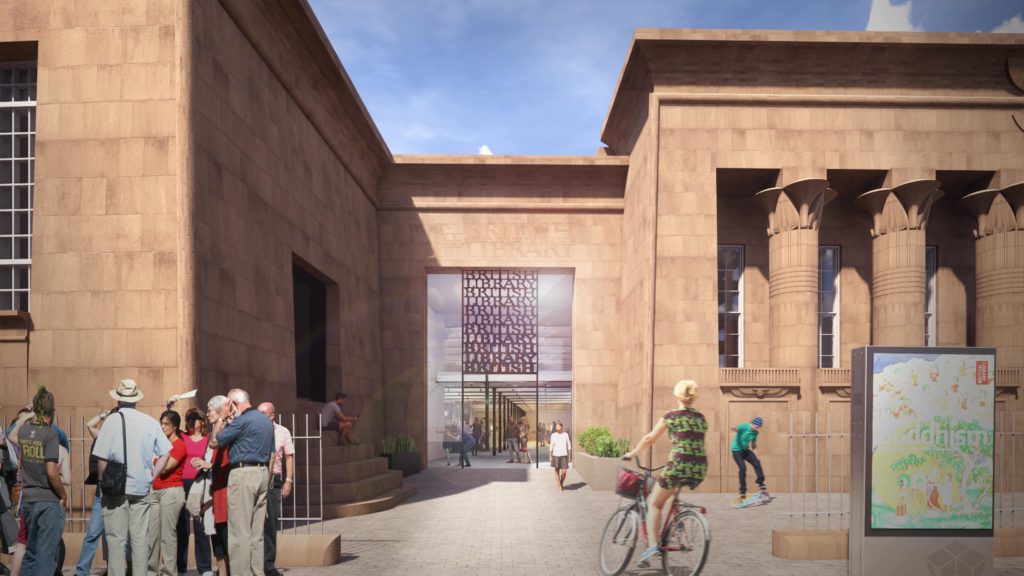 Historic England has awarded more than £1M in funding for urgent repairs at the iconic Grade I listed Temple Mills in Leeds.
The funding will secure the building and allow for wider site repairs while plans to turn the site into a new home for the British Library in the North of England are developed, as part of an exciting new chapter in the regeneration of Temple Mills and surrounding area.
Egyptian architecture
Famous for its striking Egyptian architecture and stories of sheep grazing on the roof, the Victorian textile site has been given a £636,000 grant from the Heritage Stimulus Fund, part of the Culture Recovery Fund, for work to secure the roof of the former spinning mill.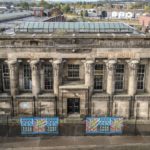 A further £400,000 grant from Historic England's Yorkshire region will fund urgent repairs to the Counting House, with its grand Egyptian temple façade.
One of the first, large-scale single-storey factories, the vast brick-vaulted, top-lit, spinning mill was constructed in 1838-40 to the designs of the engineer James Coombe, and once claimed to be the largest indoor space in the world.
See drone footage of then building here.
Sheep grazing roof!
Victorian mill owners hoisted sheep onto the roof to graze on grass grown to maintain humidity in the building – reportedly to stop the flax from breaking – creating a spectacle that drew visitors from far and wide.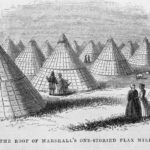 Designed to impress, the Counting House provided office space for the owners of John Marshall and Company's, as well as board members and clerks. Now as then, visitors are greeted by its towering lotus columns and walls decorated with Egyptian motifs and hieroglyphics.
230 vacant mills
The funding supports ambitious plans to re-develop Temple Works, including the vision of establishing it as a permanent new public space for the British Library in Leeds, with significant benefit to the local economy. The redeveloped Temple Works site is part of an exciting new chapter for the area and the vision of developer CEG, Leeds City Council and the British Library
A recent report commissioned by Historic England revealed there are over 230 vacant and under-used mills in Yorkshire. Breathing new life into mills, like Temple Works, is part of Historic England's ambition to improve environmental sustainability and unlock the potential of these historic buildings.
David Hodgson, Head of Strategic Development at CEG, said: "The grants are fantastic news and will help to kick start the much-needed stabilisation works. We are grateful to Historic England and our other partners for recognising the importance of Temple Works as we seek to protect it and create a cultural gem for the city of Leeds."
Roly Keating, British Library Chief Executive, said: "We are delighted that the Culture Recovery Fund and Historic England are providing vital funding to support urgent repairs to the historic Temple Works mill in Leeds. The British Library has major ambitions to expand and enrich our offering to audiences across the north of England and this funding is not only an important step towards securing the future of Temple Works, but also enables us to further explore the potential for the site as a home for the British Library in Leeds."
Councillor Helen Hayden, Leeds City Council's Executive Member for Infrastructure and Climate, said: "This is a bold and ambitious project which will repurpose an important part of our city's heritage and help drive wider regeneration in Leeds's South Bank area and beyond. This new funding is welcome and will enable progress to be made on the plans at Temple Works, including much-needed repair work to the Counting House. This comes after Leeds City Council last year approved the injection of an initial £5m worth of funding, secured through the West Yorkshire devolution deal, to support urgent works to stabilise the building."
If you would like to read more stories like this, then please click here