Building diversity in Construction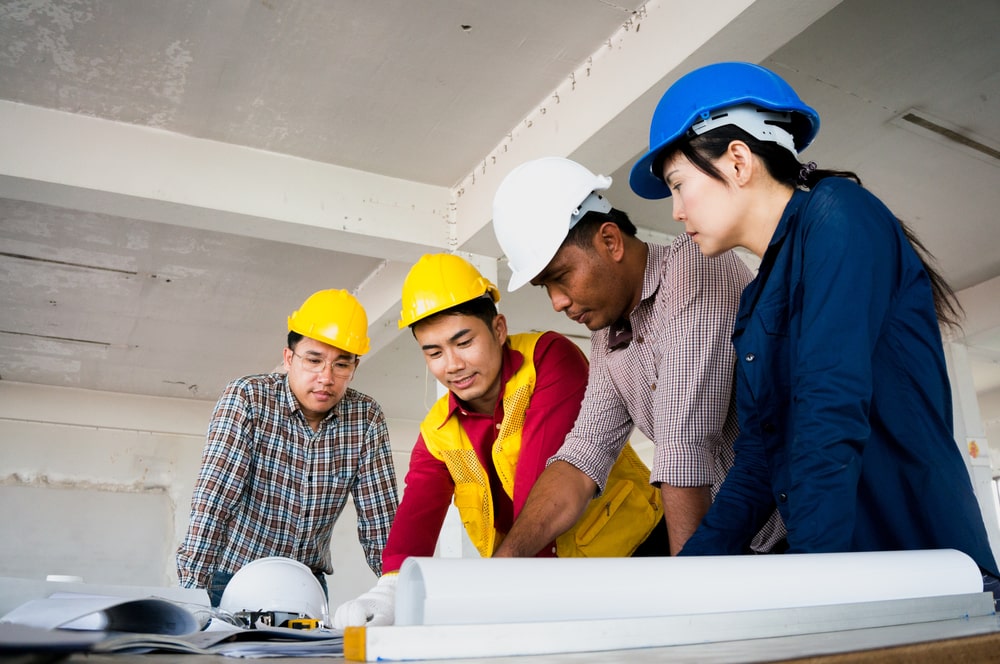 Dr Neil Bentley-Gockmann, OBE, Chief Executive, WorldSkills UK, writes about the huge recruitment challenge facing the construction industry ands how improving diversity could be the answer.
The construction industry is faced with a huge challenge in tackling skills shortages and a huge opportunity to fix it: diversity and inclusion. Women make up only 14% of the workforce, while just 5.4% of workers are from BAME communities. If the construction industry is to successfully tackle the skills shortage that is threatening to cripple it, the sector needs to demonstrate to young people, from all backgrounds, that a career in construction is right for them.
At WorldSkills UK we work to inspire millions of young people to consider apprenticeships and technical careers as a prestige route to career and life success. We achieve this through skills competitions, live and digital careers advice and peer-to-peer role modelling. We pride ourselves on being as inclusive as possible in our work but the demographics from young people entering our competitions, particularly in construction, showed that we are not hitting the right mark.
That's why we commissioned The Social Innovation Partnership (TSIP) to look at our programme model to better understand the challenges and opportunities for inclusion. Evidence shows that our competition activity is beneficial to all, with 97% of competitors in our UK national competition finals from last year stating that they felt inspired for their future after competing, while 95% said their personal and employability skills had improved. This is why we want to ensure our work is reaching all young people and their employers, so more get the opportunity to benefit from our work to improve skill standards.
In particular, I was interested in how the findings could be used to shape our work with CITB, who we partner with to run our construction competitions, known as SkillBuild, and our wider partners to engage more young people in construction and make our competitions more inclusive.
The research identified that BAME young people only make up 10% of apprentices in construction, IT and engineering, which was having a knock-on effect on those young people who were registering for our competitions. It is suggested that the low take up of apprenticeships amongst women and BAME in construction is the result of existing stereotypes and pre-conceptions. I know WorldSkills UK has an important role to play in working with partners in the construction sector to help tackle these and change the outdated views on careers in construction. And to my mind, this starts with making apprenticeships and technical education more prestigious in general.
That's why we recently launched the WorldSkills UK Centre of Excellence, in partnership with NCFE, to allow us to drive up quality of training and hence prestige. This new centre will allow us to transfer our knowledge of training young people to meet global industry standards and transfer that know-how to training professionals in networks of colleges and training providers. By using our unique insight gained from participating in the international WorldSkills Competition, known as the 'skills Olympics', we are seeking to create a new cadre of world-class technical education teachers, including in construction, to improve the quality of teaching, training and assessment. I believe this will therefore help boost the prestige of apprenticeship and technical careers and encourage more young people, from all backgrounds, to consider careers in construction.
Alongside this development, we want to emphasise the importance of role modelling in helping young people realise their full potential. At WorldSkills UK LIVE, our major annual skills and careers showcase, last year, 33% of young people arrived hoping to learn about apprenticeships. And, after watching their peers in the national skills competitions finals and speaking with the UK's leading employers, including BAM Nuttall, HS2 and Balfour Beatty, 68% left planning to investigate apprenticeships as a career option.
The inspirational apprentices and learners taking part in our competitions at WorldSkills UK LIVE which helped convince visitors that apprenticeships can deliver rewarding careers, are now in training with us for WorldSkills Shanghai 2021. While I am proud that we have better representation of young women in painting, tiling and building information modelling, it is my ambition that by WorldSkills 2025, we will have diverse representation from young people across all skills, including construction.
To help us make this a reality, we need construction companies to enter the WorldSkills UK Competitions, which are open until 2 April.  By making a commitment to enter more female apprentices, more young people from disadvantaged areas, who are BAME and identify as LGBT, we can celebrate these fantastic role models and use their inspirational stories to attract more young people to careers in construction.
Opening young people's minds to all career possibilities, will help create a pipeline for a more diverse, inclusive and productive workforce of the future which is integral to the success of the construction sector and the economy.
To enter WorldSkills UK Competitions visit www.worldskillsuk.org
If you would like to read more articles like this then please click here.