How Collaboration & Transformation are Helping A&E Firms Bounce Back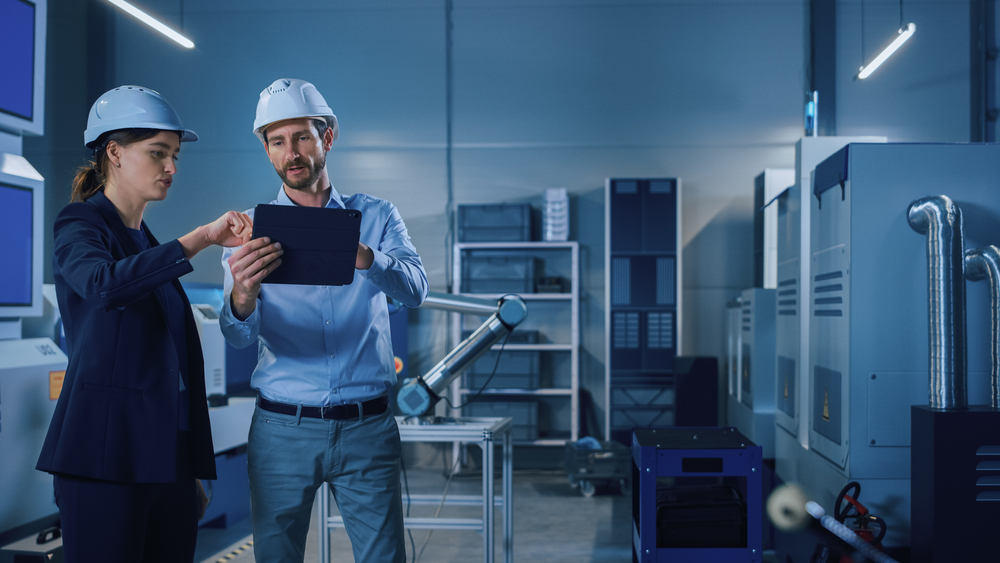 Neil Davidson is regional vice president for EMEA and APAC, Deltek. This article from Neil looks more at the optimistic side of the pandemic's impact on architecture and engineering firms, with comments from architecture firm, Henning Larsen's Managing Director. With firms being aware of the need for them to digitally transform, it also provides advice on how to do so at their own pace.
Project-based industries like architecture and engineering (A&E) always face pressure to balance being on schedule and on budget with achieving quality. Even in stable, profitable periods, tight and often shifting parameters can bring big challenges.
The tribulations and uncertainty caused by Covid-19 increased the usual pressures, with the economic crash and workforce slowdown having a significant impact on many A&E projects.
The annual Deltek Clarity report, which explores the market conditions and industry trends, impacting A&E firms, uncovered that 81% of projects have been impacted by Covid-19.
Cause for optimisim  
That's not to say the impact has all been negative, particularly in the UK, where 71% of firms have been able to successfully deliver projects remotely, compared with 65% globally.
The report also shows that the UK is ahead when it comes to digital transformation maturity, with 10% of firms describing themselves as 'Advanced' compared with just 4% globally.
According to Mette Kynne Frandsen, managing director at architecture firm Henning Larsen, who we spoke to as part of our Clarity research, the kneejerk reaction to the crisis soon morphed into a better understanding of how the business could flex to suit this new reality.
Frandsen told me how: "In the first phase of the pandemic, everyone reacted with shock and assumed that the whole world, including business, would stop functioning. And then, over time, we found out that we could continue delivering the same service but in a different way.
"We didn't need to have physical meetings; we could cope remotely and still deliver what we needed to. Our teams of architects and designers had been collaborating across our global offices for many years, and were able to quickly adapt to the new normal"
A universal problem
What made the pandemic unique was that the crisis affected everybody. There were no companies or individuals unaffected by it (whether positively or negatively). It presented a situation that everybody needed (and wanted) to address, as Frandsen's own experience highlights.
"We were all in the same boat — architects, engineers and our clients. The benefit was that we could all work together to find a fix — new ways to innovate, and new ways of working together and communicating, without compromising on deadlines or quality.
"The world didn't stop, because it couldn't. We were all in it together and overcoming that shared challenge became the key to everyone's survival."
A tech-led solution
As we move towards post-lockdown recovery, there is an increased need for firms to rely on technologies to help them strengthen their proposition and speed up delivery. Our Clarity report shows that a top investment priority for A&E firms post-Covid is investing in software to improve business performance. Another is focused improving project information management processes, with many businesses also focusing on investing in people — hiring more qualified staff, investing in project management training and increasing headcount.
Technology can help firms move these initiatives forward faster and improve project management processes. And this can ultimately lead to greater client satisfaction, better project delivery and increased profitability.
Although the journey towards digital transformation may just be starting, it seems to be heading in the right direction. While only 10% of UK firms described themselves as digitally mature at present, they expect to make significant progress in the near future, with 49% expecting to be "advanced" in just five years.
Go at your own pace
The pandemic has made companies more aware of the need for digital transformation. However, firms need to be careful to match actual progress with their ambitious aims.
Instead of trying to do everything at once, firms need to consider their drive to maturity as a journey, with milestones and key initiatives forming many positive steps in the right direction.
We can all use technologies to unlock process improvements, to better engage our employees and to improve and protect cash flow. Digital transformation is not something that needs to be daunting, but to cultivate digital transformation in their firm, business leaders need to recognise there is no beginning and no end and keep things in perspective.
Progress comes in many forms — big, incremental, quick, foundational, peripheral — and all steps are important. Every business will approach their journey differently, so look at what is achievable, tailor your approach, and match the pace and scale that's appropriate for your firm and your customers.
If you would like to read more stories like this, then please click here