Cross Laminated Timber Builds Greener Future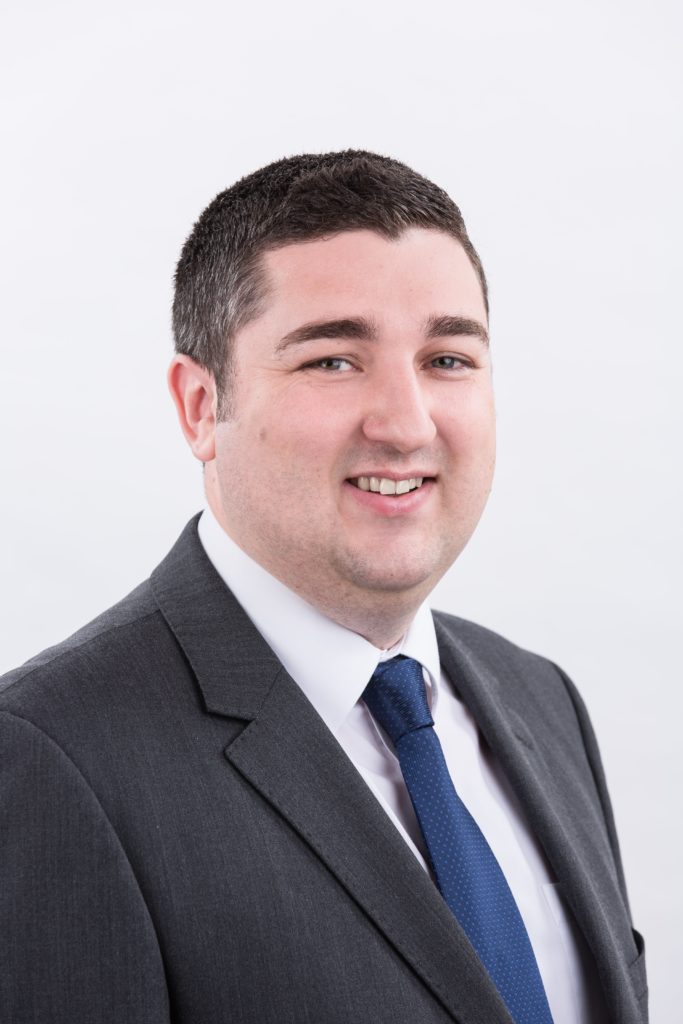 Kevin Mallon is a Contracts Manager with leading construction and fit-out company, Gilbert-Ash. With over 15 years' experience, Kevin has worked across several sectors including education, retail, mixed-use developments, industrial, hotels and airports. Having used Cross Laminated Timber on a number of high-profile projects, Kevin believes this material can help the construction industry build a greener future.
Globally, unfortunately construction is a major polluter but for a number of years the industry has been on a journey to reduce its impact on the environment.
With the UK government's commitment to achieving net zero greenhouse gas emissions by 2050 now enshrined into law, the journey needs to take to the fast lane at top speed.
In recent years there has been a collective determination throughout the industry to radically improve its carbon footprint. Initiatives such as BREEAM have been welcomed, with procurement, design, and construction now all coming under the closest scrutiny to ensure the highest levels of sustainability and productivity.
However, this will not be enough for the construction industry to play its part in the UK meeting its net zero targets. We need to embrace new materials and practises that will help our buildings be as sustainable and environmentally friendly as possible.
There have been some really exciting developments on this front such as 'self-healing concrete' and bricks infused with wool and seaweed to name just two new materials.
But one material, which has been around since the 90s, is really starting to muscle in on concrete and steel.
Cross Laminated Timber (CLT) is a prefabricated engineered wood product consisting of several single-bonded layers of solid-sawn lumber arranged at right angles to each other and glued together with structural adhesive. CLT offers many advantages over conventional building materials. Its excellent structural properties provide a number of benefits including improved insulation, optimal air humidity, soundproofing, high load bearing capacity and earthquake-proof construction. It can be structural or non-structural and can be the sole building material or part of a hybrid system.
No-one is claiming that CLT is the magic bullet which will completely transform the construction industry and power us towards net zero, but it can take its place in a mix of materials which will help us build a 'greener' future.
With timber currently the only mainstream renewable construction material, CLT's sustainability credentials are there for all to see, especially when the forests the timber comes from are carefully managed.
A building constructed using CLT is significantly lighter than an equivalent steel or concrete design, reducing foundation requirements and the use of significantly less concrete.
Build times are around 20% faster when compared to concrete buildings which helps to greatly reduce the emissions from each project.
With large elements of the build prefabricated, far fewer workers and machinery are required on site, again reducing the carbon footprint of the project. This also helps alleviate the growing problem of fewer skilled workers in the industry.
Design flexibility is greatly enhanced as CLT can be essentially engineered to whatever specification is needed, enabling large parts of the construction to be completed off site. As the wood is precision engineered, the performance of CLT buildings is also impressive with greater degrees of airtightness. The structural performance is similar to that of reinforced concrete.
With mental health and well-being, a significant issue at present, it should not be underplayed the role a building can have in nurturing positive mental health. For example, exposed timber is found to create a naturally calming environment.
Gilbert-Ash has incorporated CLT into a number of recent projects ranging from office redevelopments to student accommodations. In a landmark project, the company also constructed an eco-mosque at Cambridge.
The superstructure of the mosque consists of prefabricated CLT panels, with the 70mm CLT internal faces exposed as internal wall and ceiling surfaces, all treated with a fire-retardant finish.
The CLT flat roof construction is supported by glue-laminated timber (glulam) joists which transfer load to the structural glulam tree canopy. Glulam members also provide trimming to skylights. The CLT roof plate acts as a diaphragm to transfer lateral loads to the external walls.
The new mosque's prayer hall frame is constructed with CLT double curved glulam timber trees formed from 2,746 individual pieces in 175 variants, the first building in the world to be built with this form of timber construction.
A recent project I was closely involved in, where CLT was a central component, was the City of London Freemen's School Swimming Pool.
The swimming facility building was constructed using a series of glulam portal frames, structurally braced with cross-laminated timber panels, creating a beautiful yet striking, sustainable building, with over 200 tonnes of CO2 captured, producing a carbon neutral building. The swimming pool building boasts the exposed timber frame that also incorporates windows looking out onto the surrounding woodland, to give a sense of swimming amongst the trees.
Careful planning and coordination were required to preserve the integrity of the specialised timber used in this project, including specific handling and installation techniques. From off-site manufacturing to transport and lifting methods, Gilbert-Ash worked closely with the specialist timber contractors to develop strategic procedures to ensure the timber was not contaminated.
The deep columns of the all-timber construction and zinc with wrap-around glazing afford direct views from the water into the woodland. In addition to providing a warm and natural finish that echoes the surrounding trees, the timber surfaces are robust, thermally insulating, carbon neutral, corrosion resistant, and requires little maintenance.
Despite the evidence of the benefits CLT can deliver for the construction industry, the findings of a government consultation may prevent this material from really reaching for the skies.
The industry is awaiting the outcome of the government's consultation on the review of the ban on combustible materials being used in or on external walls of buildings. The ban was established in the wake of the Grenfell disaster and essentially means that CLT buildings were blocked from going above 18m high. The government believes this height should be lowered to 11m.
Regardless of how this plays out, CLT can play an important role in the future of construction in the UK. To borrow a phrase from the world of cycling, the sustainable and low carbon footprint CLT delivers is a 'marginal gain' as we look at all areas of the industry and the impact we have on the environment.
We just need to 'get on our bikes' in realising the full potential of this material and the benefits it can bring.
If you would like to read more stories like this, then please click here