Overcoming Ageism In The Engineering & Tech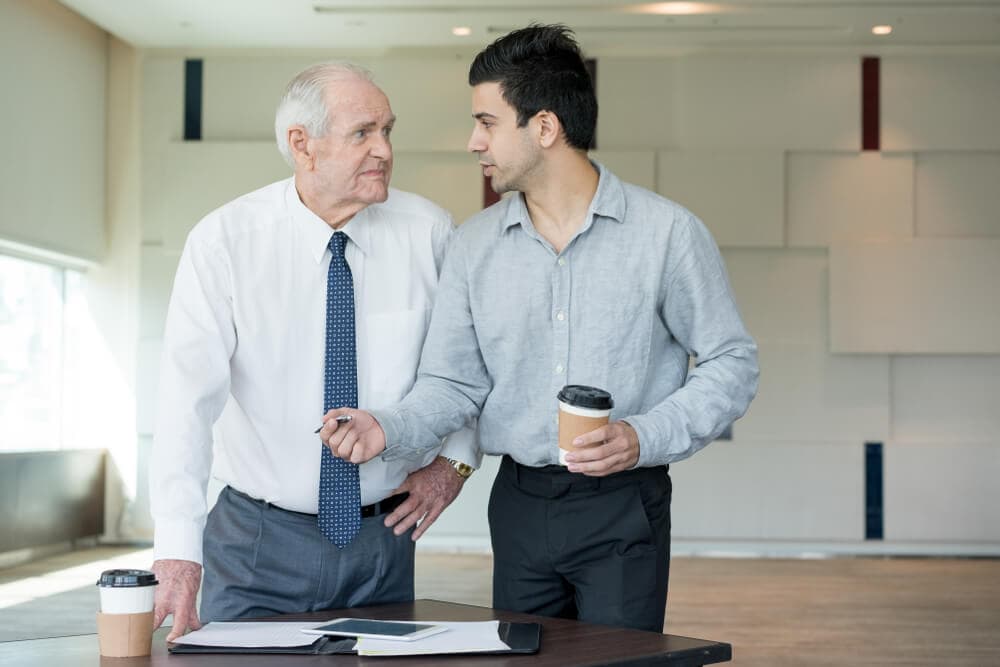 This article was written by Eliza Cochrane, Operations Manager at Viking Extrusions. In this latest feature for Construction Online, she writes about how to tackle ageism in the tech and engineering sector.
Take a moment to think about a typical employee in the technology sector. What mental image came to mind? The chances are you thought of a young man, perhaps in his mid-to-late twenties and dressed casually, perhaps wearing trainers, a sweatshirt hoodie and designer jeans. Now ask yourself, what does this mental projection reveal about preconceptions in the workplace?
The youth-hoodie image has developed into something of a stereotype over the last decade, but it has a degree of truth to it. The average age of the Big Tech giants is staggeringly small. At Google, the median age maxes out at 30. LinkedIn and Facebook have an army of employees that average out at 29 and 28, respectively. While AOL has the average age set at just 27 years old.
The ageism narrative
These incredible numbers skewed toward the earlier years in life have long prompted finger-pointing and accusations of ageism in Big Tech. Actually, "accusations" may not be the correct word. Mark Zuckerberg was more than overt back in 2007, when he openly declared that "young people are just smarter".
The suspicion is that there are undercurrents in both engineering and technology that they are domains for millennials and the ultra-young, with the most overt ageism languishing on the coding side of things, in the domain of tech. Ageist cultures are yet to be deconstructed because there is a certain lackadaisical response from society in dealing with it. Age discrimination just does not seem — at least at the moment — to be as important or as harmful as other forms of discrimination.
This lackadaisical approach has even prompted Paul Owen, the director of operations as Age Diversity Forum, to call age-related discrimination "the biggest area of bias [that currently exists] receiving the lowest level of attention".
Why ageist cultures are unsustainable 
The youth party cannot go on forever, for the simple fact that Western society (and indeed much of the world) is ageing. In order to survive, technology companies will not only have to recruit more employees out of their twenties — they will have to recruit people in their fifties and older.
Such a change will have to happen quickly. According to the UK government's figures, almost a third of all employees will be over 50 years of age within the next five years. At the end of the decade, the over-50s will comprise the biggest working demographic in Britain.
For engineering companies, most won't even have to wait that long. For example, the median age for miners and the quarrying sectors is already just short of 45 years. The average age for workers in the entire engineering sector is firmly middle-aged, being placed at 42 years.
Fortunately, all of this isn't going on unnoticed. The coming tsunami of older workers is already undermining our ageist preconceptions. A notable example is perhaps Aviva's success with its own employees. Some internal reflection within the insurance company found that about half of those approaching retirement did not want to. In fact, the pressure to retire was forced on them due to unconscious or overt ageist prejudices. Aviva found that nearly half of older staff members thought ageism to be a real problem. And importantly, attitude-surveys suggested that older workers are more motivated to work than younger workers.
Ageism and the UK engineering's recruitment crisis
Internal reflections like Aviva's, with their apparent surprising findings, are helping to illuminate how we as a society view ageism and age discrimination at large — and how attitudes can be changed.
In 2017, the Department for Work and Pensions unveiled a paper titled: "Fuller Working Lives" to help do just that. The paper identified a "missing million". Workers who would gladly return to work if the structures were there to help them do so. That is, a million experienced workers waiting to fill shortages that otherwise, could go wanting. This life experience, or corporate memory, may even give older workers some advantages over younger ones.
For UK engineering, this is an opportunity that cannot be missed. As everyone in the sector no doubt knows, British engineering has been stuck in a recruitment crisis for the past five years. With job shortfalls numbering in the tens of thousands every year. Tackling ageism could, ironically, extend the lifespan of engineering in its current form.
Indeed, some engineering companies are already tackling ageism, by consciously investing in older workers. One example is Tideway, the company responsible for building London's "super sewers". Since 2015, they have offered so-called 'Returner' programmes to entice retired or older-aged workers back into employment. Landmarc is another example. It's workforce is now over a quarter comprising people aged 55 and up, through the alluring implementation of flexible hours contracts.
Ending ageism
A quiet but brilliant idea was put forward by the government in its 2017 'Independent Review Of The State Pension Age' report. It was the idea that a 'Midlife MOT' should be presented to every employee over the age of 45.
When Aviva introduced the Midlife MOT, it reported a near total uptake rate. This alone suggests that middle-aged employees were conscious of their age and ability, and were keen to improve on them. There is no standardised ideal for the MOT yet, but Aviva conducted theirs in the form of individual consultations, seminars, training resources, and specialist advice. The idea being to lay the foundations in place for the next steps of their lives, personally and in work.
Midlife MOTs sound great and all, but they aren't the only way to bring about the end of ageist culture. Another idea floated is that of apprenticeships for all ages. Again, conjuring up images of apprenticeships is most likely to generate visual representations of teenagers. But did you know about half of all apprentices are aged 25 and older?  Nowadays it is increasingly more common for people to undertake apprenticeships in their 50s and 60s.
Older apprenticeships can be really valuable as workers begin to transition out of full-time work. They can present invaluable ways to build new skills, and these skills can be directed to where there are labour shortages.
And finally, even the simplest changes can be profound. Parsing job listings for loaded buzzwords and replacing them with more inclusive ones is a good place to start, with immediate effect. This means replacing words such as "graduate jobs" and "looking for recent graduates". Even if the intention to discriminate is not there — and no doubt it isn't — terms like these could deter your new best employee from applying, and all because of a number.
If you would like to read more like this, then please click here