Scottish wind deal streamlines projects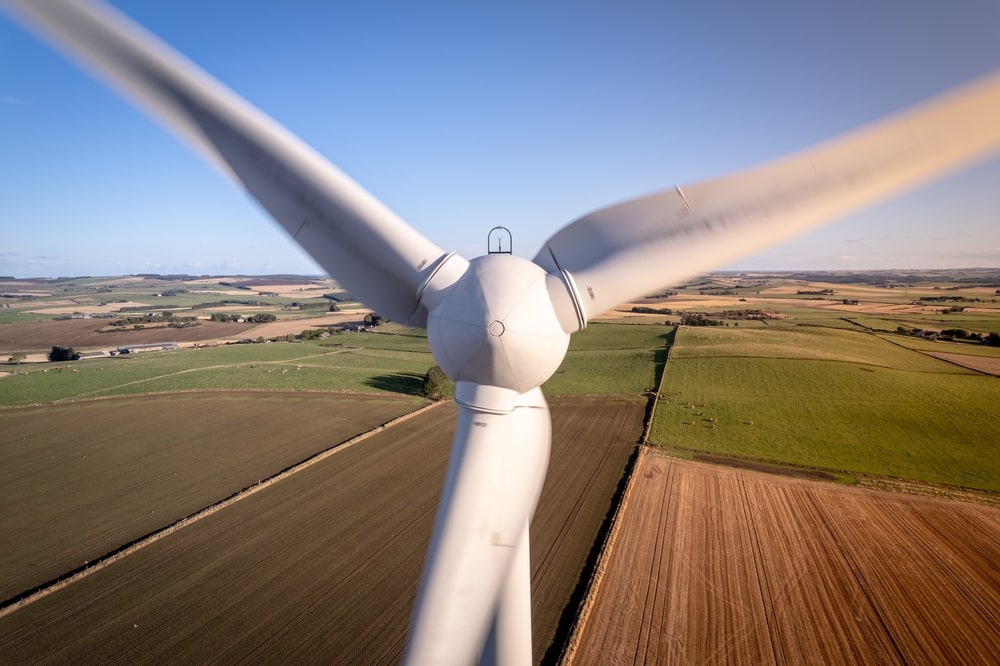 The Scottish Government has agreed a new deal which will see the development of onshore wind projects streamlined to allow larger projects with no objections to be brought forward faster.
The deal will also see enhanced commitment by developers to community benefits and a commitment to position Scotland as a European hub for the recycling and repurposing of wind turbine blades.
At least one specialist facility will be established by 2030 as part of the Onshore Wind Sector Deal.
Announced at the Scottish Renewables Onshore Wind Conference in Edinburgh, the Deal lays out how the Government and industry will work together to harness the full potential of onshore wind to benefit communities, boost the economy and reduce carbon emissions.
The Deal will allow Scottish Government to determine applications for larger new wind farms within a year when no public inquiry is required and two years with an inquiry, reducing the average determination time by 50%. Further commitments will enhance training and resources while agreeing clear guidelines to ensure responsible development enabling positive outcomes for climate and nature.
Energy Secretary Neil Gray said: "This deal is a practical example of Government and industry working closely together to reinforce our shared commitment to reaching net zero.
"As we embrace the possibilities, we acknowledge the challenges that lie ahead. Balancing the needs of energy production with proper environmental stewardship demands diligence and continuous innovation. This deal charts a course that safeguards our natural heritage while delivering clean, affordable energy to power our lives and industries.
"By benefiting communities we are ensuring the rewards of our onshore wind revolution are shared by all. This helps meet our Programme for Government commitments and create a green and growing economy with fairness at its heart."
Also in the Deal:
industry commits to creating apprenticeships, training opportunities and skilled jobs in Scotland for the lifetime of the deal
companies will engage with communities at the earliest possible opportunity to agree a community benefits package that meets or exceeds the Scottish Government's good practice principles. This could include investment in low carbon heating in local homes and energy efficiency improvements
partners will work together to produce co-ordinated and resourced plans for the transport by road of wind turbine components
a commitment to support supply chains to reuse and refurbish parts to create a circular economy
If you would like to read more stories like this, then please click here