Embracing BIM to Build Better and Live Better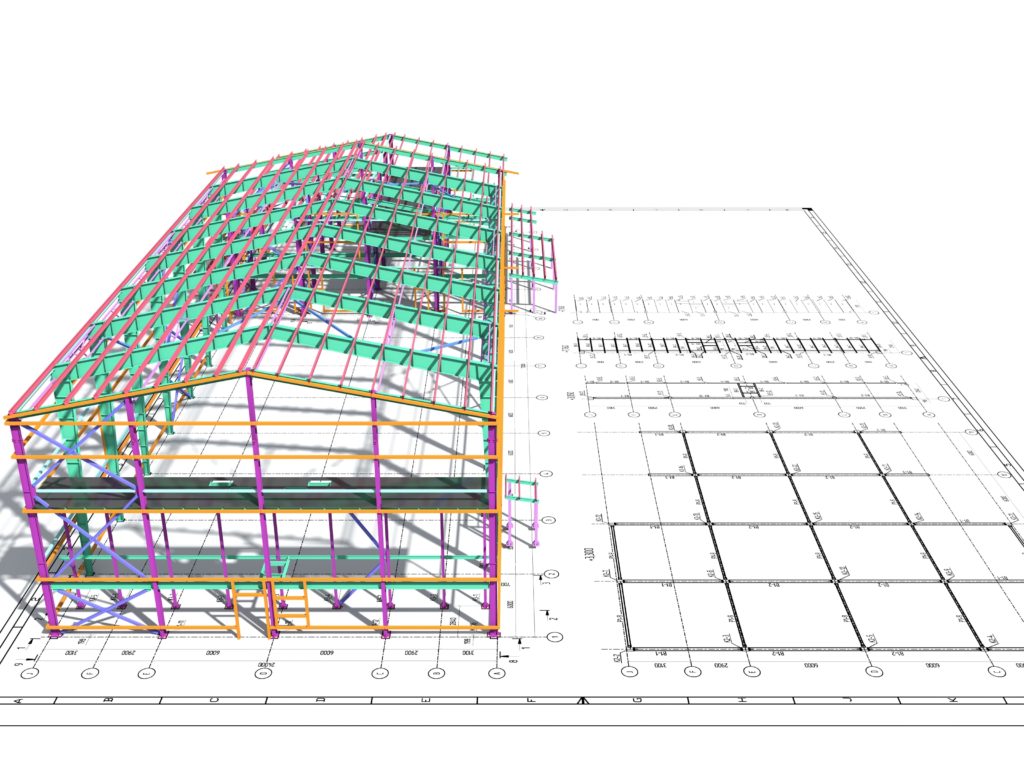 Matt Hastwell is senior draughtsman at Wareing Buildings. In this latest feature, he writes about how embracing BIM can help the construction industry live and build better.
During 2020 and 2021, technology use in the construction sector has taken a significant step forward. In part thanks to a rise in remote working, but largely due to a number of government-introduced incentives and initiatives.
It's crucial that we maintain this momentum. The general view of the construction industry is that it's miles behind every other sector in terms of tech adoption. That's mainly because it's been the responsibility of individual businesses to integrate digital and innovative platforms into their delivery, rather than an industry-wide approach.
As a result, our sector operates with a tactical output-led attitude as opposed to a digital-led, value-outcome approach. By embracing BIM and other technology industry-wide, we stand to achieve more, better, for lower cost. We stand to entice young, excitable talent – digital natives – into the sector. We could change the way we think about and manage the built environment as a society.
Let's start at the beginning. Tradition dictates that a plan begins as a sketch, passed from architect, to engineers, to building control, and so on. Each party redrawing and sharing, each party making tweaks and amendments, everyone interrogating, improving upon, adding to their own model. The potential for error, in this old way of working, is huge. Errors which, often, aren't identified until it's costly and time consuming to address.
By utilising the Trimble Tekla suite of software's, we've cut out this way of working all together. From the very first sketch, a plan exists as a digital model on the Trimble platform. This single model is accessed and amended by every person involved in its construction. There are no alternative versions, no scope for error, no delay in accessing the latest design. Clients and contractors, across the globe, can log on and view the model. It's a seamless way of working.
The technology is out there, but there is resistance when it comes to embracing it. A resounding view across the sector is that if a process or method isn't broken, don't change it. But that's part of the issue; the way we've been working is no longer fit for purpose. It is, essentially, 'broken'.
There is reticence, also, to commit to the expense of new technology. An understandable concern, particularly for smaller traders. However, we have found the ROI to be considerable. Eliminating countless mistakes, speeding up processes, opening doors; BIM is, for us, essential. What's more, without a digitally driven approach, recruiting the next generation into any business will become increasingly challenging.
Anyone under the age of 30 knows the benefits of having technology at the root of most life processes; from GPS to calorie tracking, from smart kitchen appliances to voice control, they know technology offers greater detail, less room for error, and faster processing compared to anything manual. They can teach all of us a thing or two, and we at Wareing Buildings are listening, loud and clear.
By transforming the sector's productivity through the introduction of innovative technologies, we'll better appeal to digital natives who live and breathe digital platforms. And in turn, we'll build a more highly skilled workforce that looks beyond bricks and mortar as the basics of construction; instead, they will put imagination, ambition, and customer service central to creating the communities of the future.
The future we hope for, is one where the world is modelled in BIM to enable digital twins. In a platform similar to Google Maps, we believe that every element of the real world could be reflected in a BIM model. Making the built environment, and everything hidden within it, visible, could have untold benefits. AR glasses could support fire fighters to understand the layout of a burning building. Flooding could be combatted with the help of a BIM-powered drainage model. The scope is as big as you can imagine.
We're working to improve our industry, for those it employs, for those it serves, and those who will come after us.
If you would like to read more stories like this, then please click here