Evolution of Mobile Workforces: What the future holds Post-Pandemic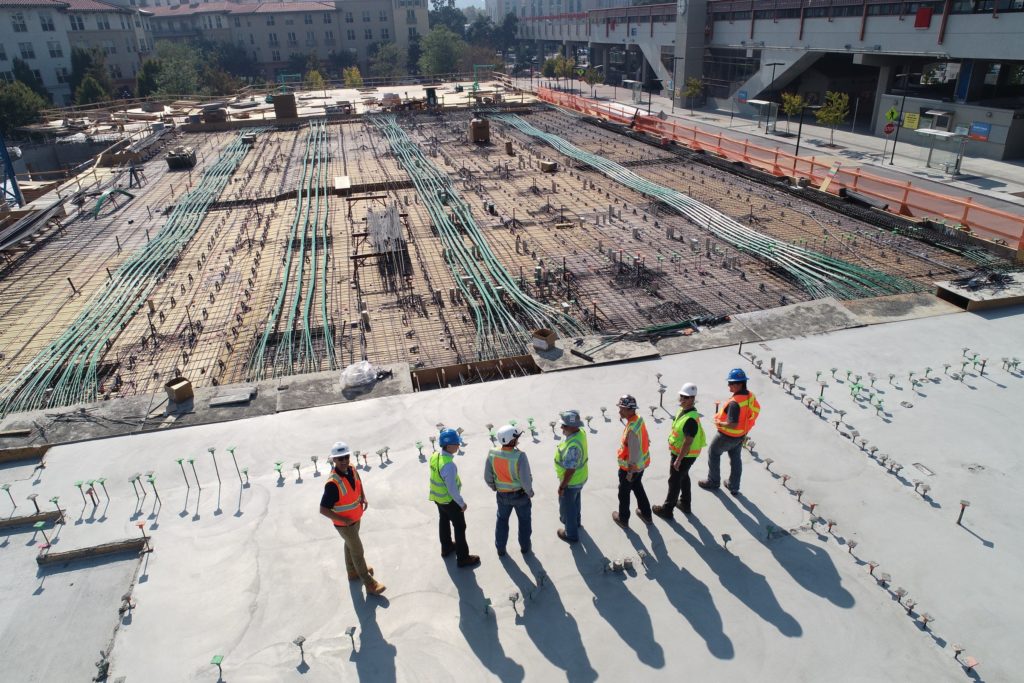 Marc Greggains, Director of New Business Commercial Sales at Totalmobile, discusses how the role of mobile workers has changed over the course of the pandemic and the instrumental role that new technological innovations have played – and continue to play – in the evolution of the construction industry.
Almost a year and half since the UK first entered into lockdown, this summer should finally mark the last hurdle on the government's roadmap back to normality.  However, with so much having changed over the last 18 months, what is the business world going to look like moving forward? Many businesses have found a new way of working and some companies, including giants like Unilever for example, have already announced that they will never return to pre-pandemic work patterns.
And what about an industry like construction where mobile workforces make up a significant portion of staff? How has the way of working evolved? Even during the worst of the pandemic these organisations couldn't simply tell employees to work from home. They needed to find solutions that kept both staff and customers safe at the same time as finding cost effective ways to complete jobs in an efficient and productive manner, while remaining compliant with regulations and SLAs.
Increasingly innovative technologies have enabled these workforces to keep working, and now we look at what impact these initiatives will make in the coming months, as lockdown eases – hopefully for the final time.
Automating time-consuming tasks
Every company that is more than a few years old will likely find itself coping with legacy technology, or at least systems that are a little outdated. Some of these will require an amount of manual work, such as in administration, where employees can spend hours inputting data to ensure that other staff members can do their jobs efficiently.
In construction, workers such as subcontractors need to know where they're going, when they need to be there, and what they need to have with them to complete the job. The task traditionally falls on administrators to handle the scheduling process, as well as vehicle and inventory monitoring. These manual tasks can be time consuming and aren't always cost effective.
During the pandemic, many businesses have adopted scheduling and booking software to help speed up this process, and will continue to reap the benefits throughout the years to come. Jobs can be added to the system more quickly and easily than before, and can be automatically added to a subcontractor's job list with all of the required details about the job at hand. Automatic scheduling also enables some administrative staff to focus their attention elsewhere, giving more time to work that can't be completed by a machine.
Streamlining the mobile workforce
Some construction companies may have had to reduce the size of their workforce during the pandemic or now as we come out of it, to help keep costs down. To enable a smaller workforce to offer the same service as before, scheduling applications can be used to help ensure that the right workers and resources are sent to the right jobs, reducing the need for unexpected traveling to pick up additional equipment, for example. Not only has this been beneficial while under some lockdown restrictions – reducing the number of locations that workers may need to visit in one day or week – but also moving forward as restrictions disappear altogether, it means that work can be carried out quicker with less interruptions.
Video-based remote assistance is another innovative technology that is increasingly helping construction companies to deliver a better service. A smaller team can attend a site, and should they require advice from a more experienced team member, they can use the video livestream to show a supervisor the situation they're dealing with and complete the task themselves under guidance. This reduces the number of workers that need to attend a site at one time, thereby helping the business to deploy resources more widely, and maximising labour utilisation when potentially dealing with a reduced workforce following the most recent lockdown.
Staying compliant
When it comes to compliance, these technological advances are enabling companies to better meet strict SLAs when carrying out any construction work. The increased preparation that scheduling applications provide, including additional details about a site and the wider location, ensures workers have everything they legally require on the job.
Similarly, newly automated audits are speeding up this process, meaning workers can complete jobs and move onto the next site quicker. Replacing paper-based data input with digital devices also not only makes regulation compliance more straightforward and safer, but it means that data is always readily available too. Should any details from a previous construction site need to be reviewed, this data is all captured and stored in the company's system.
These past 18 months have taught construction companies many lessons about how to streamline their services and continue providing a positive customer experience, despite the challenges we've all faced. As the government's roadmap out of lockdown progresses through each stage, and normality is on the horizon, the construction industry is well placed to leverage the technology that has been implemented during this time to keep jobs across the country running smoothly.
If you would like to read more stories like this, then please click here