Flight of the GSL Navigator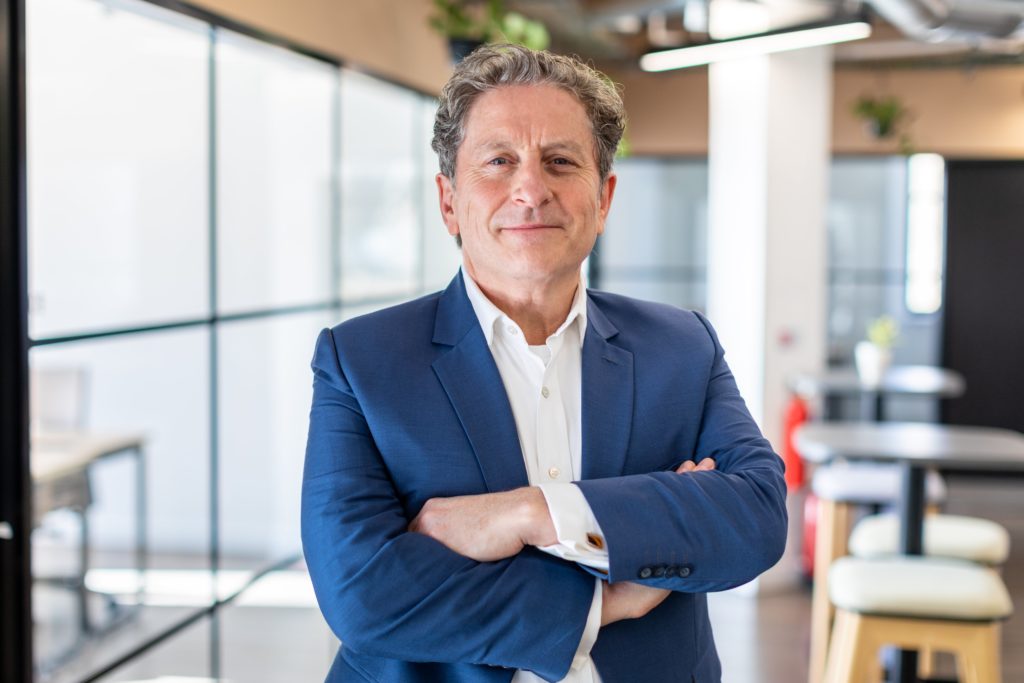 In this latest feature, Global Head of Digitalisation, Zutec writes about the impact of the new LA GSL Navigator.
In UK residential construction, there's a longstanding issue of building handover inconsistency.
Recently, it's been identified this is a particular problem within the public sector, specifically local authorities, who are responsible for a complex portfolio of buildings that need to be both high quality and affordable. It's nothing new, but to date, solutions are few and far between, particular those that place the end-user at the heart of the system.
The Local Authority Government Soft Landings (GSL) Interactive Navigator, recently launched by the Construction Innovation Hub aims to address this challenge head-on.
Specifically, the new tool aims to answer end-user needs, supporting a smooth transition between design and construction teams, and those that operate and use public buildings and facilities. Importantly, it flips the construction information management process on its head, taking 'the end' of the project as 'the start'. It's a sensible approach, and placing the onus on the asset owner who will operate and maintain the building is practical and long overdue. It increases responsibility and transparency
While it seems an obvious solution, and one might wonder why such a platform doesn't already exist, it's important to remember the construction industry has been slower than others regarding tech adoption.
A sector-wide lack of awareness, knowledge and enthusiasm has previously hindered the development, and use, of tools which will increase efficiencies and effectiveness, particularly regarding asset management processes.
However, if correctly adopted, the Local Authority GSL Interactive Navigator, will lead to better-designed public buildings and social housing, helping protect residents, reduce risk and improve local authority compliance.
Here, I want to take the opportunity to outline a few of the benefits.
Crucial to maintaining the 'golden thread'
Crucial to maintaining Hackitt's non-negotiable 'Golden Thread', The Navigator's central function is simple: to help local councils focus on the long-term use and performance of a built asset, allowing them to make the correct ongoing O&M decisions.
It connects those involved in the design and construction phases with those who use and maintain the asset, delivering essential accountability by collating and storing all digital fingerprints at every stage of a project. This is not only useful, but a process which will become a legal obligation as the new regulatory framework comes into effect.
Reducing risk across the board, implementation of the GSL will prove to be a financial and legal asset to local authorities, operators and facilities managers throughout the building's life cycle, from gate to grave and beyond. This will, inevitably lead to safer, happier and more secure end-users.
Achieving a successful soft landing
The journey to better value in public sector construction dates back to May 2011, when the Government Construction Strategy outlined the ways this could be achieved, including soft landings.
The GSL policy itself was developed by the Government Property Unit, alongside a Task Group of industry specialists, which aimed to improve building performance by involving building end-users early on and giving them access to the necessary information produced during the design and construction phases.[1]
Consequently, using the GSL tool leads to the production of an asset that meets the end users' needs and required outcome. It facilitates their involvement and feedback at an early stage, and throughout the building's life cycle, providing fully populated asset data from the BIM model, saving building owners and facilities managers money.[2] It also supports collaboration and puts occupant needs first, ensuring their satisfaction and safety.
The navigator could transform the way local authorities manage their properties, which in turn will benefit the residents, the taxpayer (by reducing associated costs) and even the environment, by helping to deliver on their commitments to cutting down on carbon emissions.
Supported by digital tools developed by Local Authorities Working group, it should prove to be influential in inspiring more innovative, digital ways of working among local councils.
Not just a box-ticking exercise
One potential pitfall is that this becomes used as a box-ticking exercise, rather than as a way for the whole construction sector to up its game, so it's vital that processes supported by the tool are ingrained into local authorities' organisational culture.
One possible solution is found in the RIBA Plan of Work[3], which curates the process of briefing, designing, construction and operating building projects into eight clear stages, and can be used as a foundation. Then, having clear deliverables at each stage, including setting an FM strategy from Stage 0/1, will place focus on the overarching end goal, rather than on a single piecemeal phase of construction.
For too long, facilities management has been digital construction's poor relation. Frequently, facilities teams are involved too late in the process and brought in almost as an afterthought, which has a knock-on effect at completion, where systems don't align and costly problems arise.
Bringing in FM expertise earlier and involving them from the early project phases should lead to better designed, better functioning buildings, and a transformation in the way building owners, managers and local authorities do business.
At its essence, The Navigator is very practical platform and will no doubt significantly improve asset management and handover consistency. While it's designed for the public sector, I would like to see used more widely, helping to make poor data and bad practice a thing of the past.
If you would like to read more stories like this, then please click here
[1] https://www.cdbb.cam.ac.uk/system/files/documents/GovernmentSoftLandingsExecutiveSummary.pdf
[2] https://www.cdbb.cam.ac.uk/system/files/documents/GovernmentSoftLandingsExecutiveSummary.pdf
[3] https://www.architecture.com/knowledge-and-resources/resources-landing-page/riba-plan-of-work