Government support for UK construction export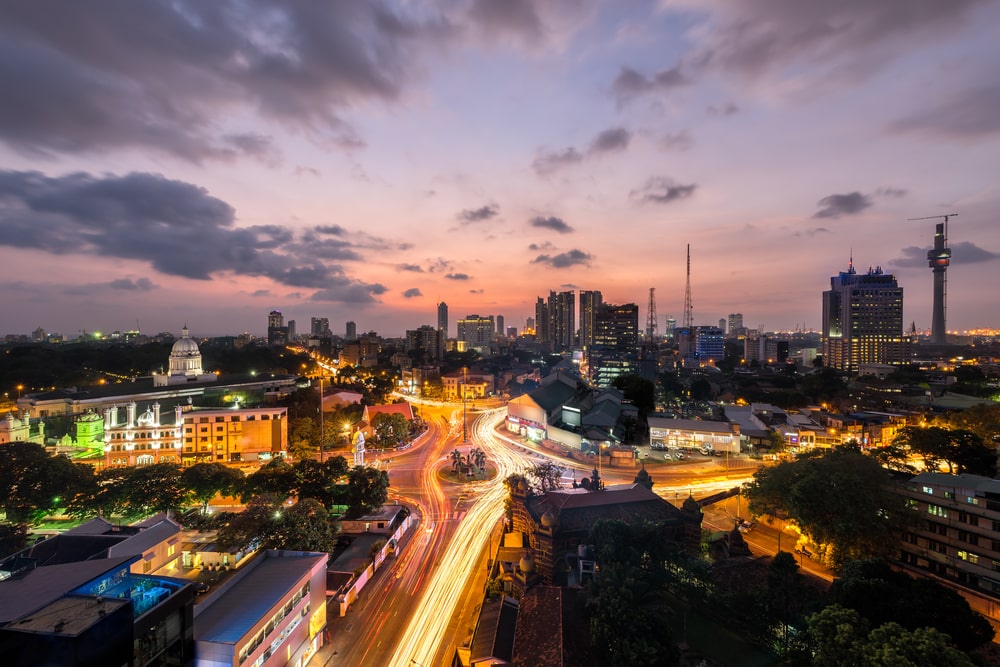 We speak to Richard Simon Lewis, Head of Origination, Client Coverage, Marketing and Communications at UK Export Finance about how the Government is supporting exporters from the UK Construction sector.
The global construction industry is going from strength to strength, contributing more than £8.49Tr per annum to the world economy and forecast to rise to £10.1Tr by 2022[1]. As countries look to support growing populations and remain competitive on a global scale, investment in this sector has never been more important.
The construction sector forms the building blocks of much of the UK economy, providing over 2.4 million jobs and contributing more than £113Bn per annum, roughly 7% of GDP[2]. UK Construction output increased by 7.1% in 2017[3] and continues to grow. According to a report from Global Construction Perspectives and Oxford Economics[4], the UK is predicted to overtake Germany as the world's sixth largest construction market by 2030, and set to become one of the major contributors to the construction industry's 14.7% share of all global economic output.
The UK's reputation for high-quality and highly skilled construction is world renowned. That is why the UK government, through UK Export Finance (UKEF), the UK's export credit agency, is taking a hands-on approach to supporting UK businesses in this sector, with wide-reaching benefits for both individual businesses and the UK economy as a whole. In the last financial year alone, UKEF provided more than £570M of support to exporters in the construction industry to help this sector achieve its full potential.
Academic research shows that companies operating overseas with access to trade finance have export volumes that are as much as 60% higher. That is why our aim at UKEF is to ensure that no viable export fails for lack of finance or insurance from the private sector. We support companies of all sizes in three main ways: helping exporters win contracts, fulfil contracts and get paid.
Colas UK is an example of a company in the construction sector that has benefitted from UKEF's support. The transport infrastructure firm supported the construction of a new international airport in the Kabaale region of Uganda, one of the largest ever UKEF loans (€270M) to an African government. The funding supported work on the construction of the runway, taxiway, cargo terminal and other necessary infrastructure undertaken by Colas UK, aligning with Colas Ltd's wider strategy to expand its activities in East Africa.
By enabling vital work to be carried out on large-scale infrastructure and energy projects planned in the area, the airport will have significant long-term benefits for the country's developing economy. A second phase of development is planned to improve the airport's capacity to support tourism and international trade.
UKEF also provided support of more than £100M to Altrincham-based construction firm, ASGC UK, to aid in the construction of the fourth phase of the iconic Dubai World Trade Centre. ASGC is an investor into the UK, and the ability to access UKEF support for projects like this was a key factor in the decision to invest, benefiting the UK construction supply chain and economy. This builds on UKEF support for the first three phases of the project which also included significant UK content.
In the construction sector and elsewhere, local competition and market saturation can limit opportunities and companies' potential for growth. Exporting offers businesses the means to overcome these limitations and capitalise on global market need. There is great demand for UK construction exports worldwide thanks to its impressive track record as a strong trading nation.
But there is also significant potential for more – and this is where UKEF comes in. The government's ambition is to raise exports as a proportion of GDP from 30% to 35%, and UKEF support is at the heart of its offer of support for UK businesses to do so. Last year, we supported exports to over 100 markets around the world, working with more than 100 commercial lenders and brokers to offer government-backed loans, guarantees and insurance to support companies' overseas sales.
Since its inception in 1919, UK Export Finance has led the way in delivering innovative financial support to help British companies achieve international success across a wide range of industries. In the last five years alone, UKEF has provided £17Bn worth of support for UK exports across a multitude of sectors, helping to enforce the UK's position as a major player in the global market, and make world-leading UK expertise, products and services accessible to buyers around the world. In future, we will continue to get behind the construction industry, providing financial backing and further support in exporting, ultimately aiming to bolster the sector's position in the global market.
References:
[1] Global Data, Global Construction Outlook 2022, https://www.globaldata.com/store/report/gdcn0012go–global-construction-outlook-to-2022-q4-2018-update/
[2] Parliament UK Research Briefing, Construction industry: statistics and policy, p. 4
[3] ONS, UK National Accounts, The Blue Book: 2018, https://www.ons.gov.uk/economy/grossdomesticproductgdp/compendium/unitedkingdomnationalaccountsthebluebook/2018/nationalaccountsataglance
[4] 2030 Global Construction Report, released in 2015
If you would like to read more articles like this then please click here.