Previews & Predictions in the Construction Industry for 2022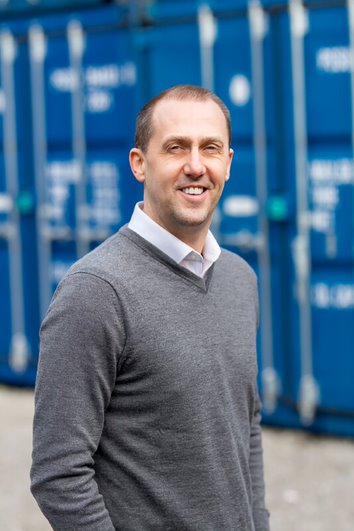 Ian Fernandes–Johnson is managing director of Independent Design House (IDH), the global engineering design consultancy which offers innovative and professional temporary works design services and comprehensive engineering and construction industry training services. With offices in the UK, Poland and Middle East, IDH celebrated its 10-year anniversary this year.
As an industry we've proved our adaptability, and this will be a useful skill to harness as we head into the new year. Although I know there is desire for improvement across construction, I think we will carry much of the uncertainty and pressures experienced in 2021 into 2022. Circumstances in the coming year will be changeable from one month to the next.
Materials – cost and availability
Over the last six months (and more), there has been a good deal of uncertainty around the availability of materials, along with ever-increasing material costs which are now at an unprecedented high. This is likely to continue into 2022 and we should be prepared for the situation to worsen.
Diversity in the industry
There has been a huge push in recent years to improve industry standards and principles, alongside a diversity drive. This is definitely the right move and has been welcomed by many. We know that we gain a lot as a business by working closely with our partners in Poland and the UAE, as well as employing a diverse workforce here in the UK.
However, with many companies in a fragile position and mainly focussing on getting beyond the current challenging environment, industry standards and increasing the diversity of the workforce are unfortunately unlikely to be adopted as key business priorities. This would not only be a real shame but would also represent a backward step for the industry.
The main focus will be to deliver, deliver, deliver. 2022 will bring a lot more short-term thinking and fewer long-term strategies for a lot of businesses.
Driving down the bottom-line
Although many wish to improve standards and create a profitable industry, financial realities mean the bottom-line price will increasingly become the driving factor in selection. Meanwhile, businesses' running costs will be ever-increasing. I predict we will see record highs in % increase.
Profit margins in the industry allow companies to be forward-thinking, diverse and innovative and stronger companies will still strive to achieve this. But I predict we will be competing against others who find themselves in a situation where they will be selling at cost, hoping to make money on variations and changes. It's reminiscent of the situation the industry found itself in 10-15 years ago.
Cash flow will be king
Unfortunately, the race to the bottom is not a sustainable situation, and companies whose cash flow runs close to the wire will be hit hard during 2022. We're not renowned for being an industry that pays on time, and increased pressure on this could prove a big factor in whether or not companies can continue to operate.
However, companies that can keep good cash flow levels and ride the wave with main contractors and customers will have some good opportunities: they will be in huge demand and will be able to price jobs correctly.
I predict that the gap between the top and bottom companies will widen even more in 2022, mirroring society in general.
Reasons to be cheerful
I also think we will see record-breaking turnover and profits for certain companies.
Those businesses that can stay true to their values, stay strong in their approach, be trusted to deliver and maintain good cash flow will be in a pole position. Those who can do the main things right and still plan for the longer-term, bigger picture will be in highest demand.
There will be a lot of competition in 2022 from small start-up companies who will be trying to make their mark. Some will do well, but if the well-established companies are up for the challenge and can use this to improve their own performance then growth will follow. Fees will need to rise to keep up with increasing running costs, and this will give those well-run companies the opportunity to stand out and grow, bringing more revenue and more profit.
Trusted quality delivery will be the key.
Increased business running costs
We will see record highs in % increase across all requirements this year, and companies need to start preparing now so that they're not caught out.
Increases will span wages, general bills, insurances and taxes – it's going to be a challenge. Prices will need to rise, which will always be difficult in the face of a very competitive environment.
I would welcome government intervention around sub-contractor payments. This threatens to become an even bigger problem than it already is. The supply chain is being used as a bank to fund project delivery, meaning companies have to fight to get money they are owed. Bad debtors will grow for most companies (adding to the cash flow problem) and businesses need better help and support to avoid this issue.
Addressing the labour shortage
The ever-increasing skills shortage in the UK will also have an impact on our industry in 2022. Wages will rise, which will be a good development, and in turn, training staff will become paramount.
Internally, developing employees, while hugely important, is becoming a real challenge with the workforce becoming more remote since COVID. More people are working from home and offices have become quieter. When general interaction between staff declines, development and opportunities reduce, so we must all work harder to develop our staff.
Working remotely is an easier option for many and can be justified with little thought or effort. At IDH we're open to flexible working but also encourage staff to come into the office when possible: because we are a team and general interaction has many benefits, not just at work but in society as well.
We must all find ways to ensure improvements are made in this area.
There are already shortages of skilled and unskilled workers, and further issues here will create a knock-on with supply chain partners. This will result in uncertainty around programme commitments which will again cause short-term problems for companies with poor cash flow.
Companies which already have strategies in place to address potential shortages will win out here. Those who have planned ahead on their staff needs will be at a distinct advantage.
New projects on the horizon
We can expect new, large-scale projects, mainly from the public sector. In contrast, private sector work will not be as abundant as the industry responds to the uncertainty around costs and timescales. Private companies will wait, if they can, to commit to their builds.
Digital transformation
After 18 months of huge digital transformation, mainly ushered in by Covid restrictions, information technology development in the construction industry will start to slow. Some of the changes we've made will be lasting: storing projects on the cloud and using video meetings where possible, for example. Companies with good digital infrastructures will reap the benefits. But as business becomes increasingly cost-driven, savings will need to be made in all areas, including IT.
In summary
On the whole, 2022 will be challenging. It will be the brave, bold, forward-thinking businesses, who have looked after their cash flow, that will flourish.
There's never been a better time to stand by your company values and take pride in what you deliver, and the team that deliver it for you. Good companies will find great opportunities to develop in 2022. But it will be a challenge… and you may need to lose a few to win overall.
If you would like to read more stories like this, then please click here