SMEs in Construction Must be Prepared for Brexit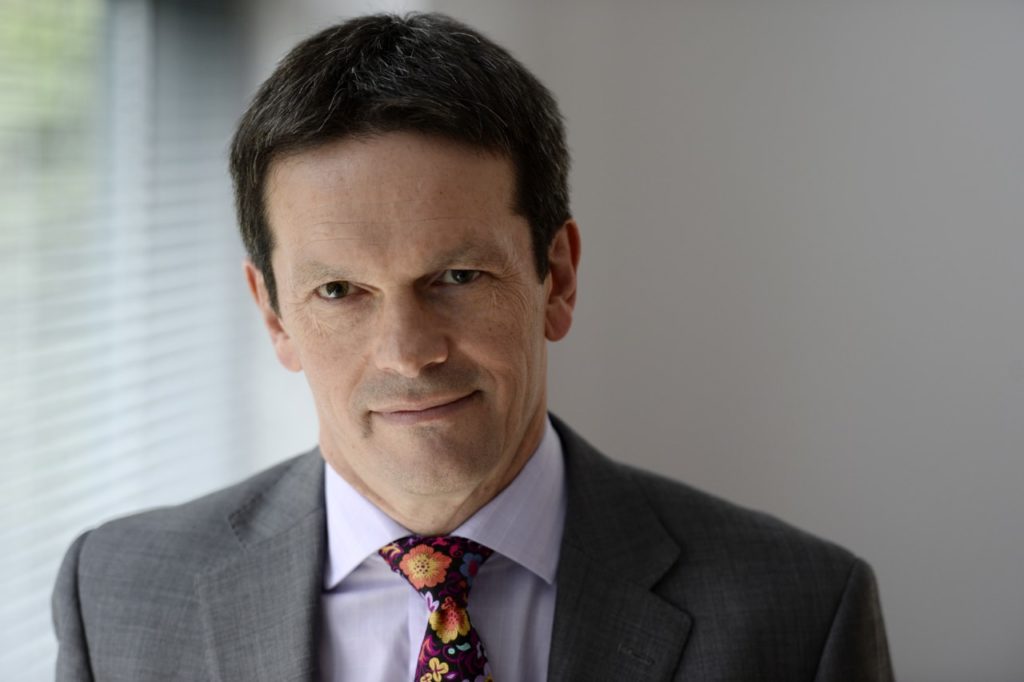 With the end of the Brexit transition period looming, it's crucial for SMEs that trade with the EU to take steps to prepare their business and understand the new set of challenges their supply chains  may face. Andrew Dixon, commercial director for specialist finance at Aldermore bank, shares his insight into the outlook for SMEs in the construction sector and the steps they can take to put their business in a strong position come the end of the Brexit transition period.
The construction industry has been grappling with challenges arising from Covid-19 for most of this year. Issues including the availability of labour and maintaining a social distancing compliant working environment have been relentlessly at the forefront of SME owner's minds. It perhaps comes as no surprise then that recent Aldermore research found that 42% of SME owners say they haven't had a chance to think about the impact of Brexit as they are still trying to manage the impact of Covid-191.
Looking ahead to the possible challenges arising from Brexit, one in five SMEs (18%) say that Brexit will make the economic difficulties caused by Covid-19 worse. A no-deal Brexit remains a possibility (at the time of writing) and there are wide-ranging implications for the availability and costs of building materials. Three in five (60%) SMEs said that a potential increase in material costs and inflation due to Brexit is a real concern, while one in five (18%) are expecting to experience a shortage of materials/goods and services post-Brexit transition.
Construction companies may also struggle to get building materials on time from the EU given the possibility of more stringent tariffs and border controls in 2021. Tariffs may be introduced on many imports and exports should there be a no-deal Brexit, which will have an impact on costs for businesses. Even if a deal is agreed there's still likely to be significant changes, for example additional checks and documentation on goods as required by both the UK and the EU. For those SMEs that operate a 'just in time' delivery supply chain, that move or receive material just before it's needed, even the slightest delays at border point could have serious knock on financial consequences.
How SMEs can start making preparations for Brexit
Many SMEs said there was a lack of information regarding Brexit preparation resulting in nearly half (45%) of SMEs in the construction industry feeling unprepared. In the first instance, businesses should consult the Government's guidance for SMEs post-Brexit and work out how VAT, tax and duty, and other regulatory changes will impact them and their supply chain. To support SMEs, Aldermore has created a Brexit hub with key information for businesses to help them best prepare for the transition and the challenges and opportunities that lie ahead.
One of the first steps SMEs can take to prepare for Brexit, is to assess how their supply chain will be impacted. Our research found that only a quarter (25%) of SMEs in the construction sector have looked at how such changes will impact their business' cash flow. Businesses should have a clear understanding of where the products they import originate from and whether they could source domestic substituents if necessary. A good way to do this is to create a supply chain map which shows the full picture of a supply chain network. This will make it much easier to visualise where potential change is needed and highlight potential risk areas within their supply chain.
The UK imports £4.9 billion more construction materials from the EU than it exports2, yet of those who import from the EU, only a quarter (24%) of construction SMEs have checked the tax and duty for their goods. In the event of a no-deal Brexit, we will operate under World Trade Organisation (WTO) terms and this could lead to higher prices on some materials.
2020 has been an extremely difficult year for SMEs in the construction sector, with many companies and individuals being profoundly impacted by Covid-19. With the Brexit transition period coming to an end, businesses who trade with the EU face a new set of challenges. Whilst the delay in preparing for Brexit is understandable given the ongoing circumstances, it is imperative that SMEs begin to take steps to prepare as we enter 2021. Taking some time to assess your supply chain and preparing accordingly, will give your business stronger foundations to survive whatever Brexit brings.
If you would like to read more like this, then please click here