Sustainability, Collaboration and Shared Data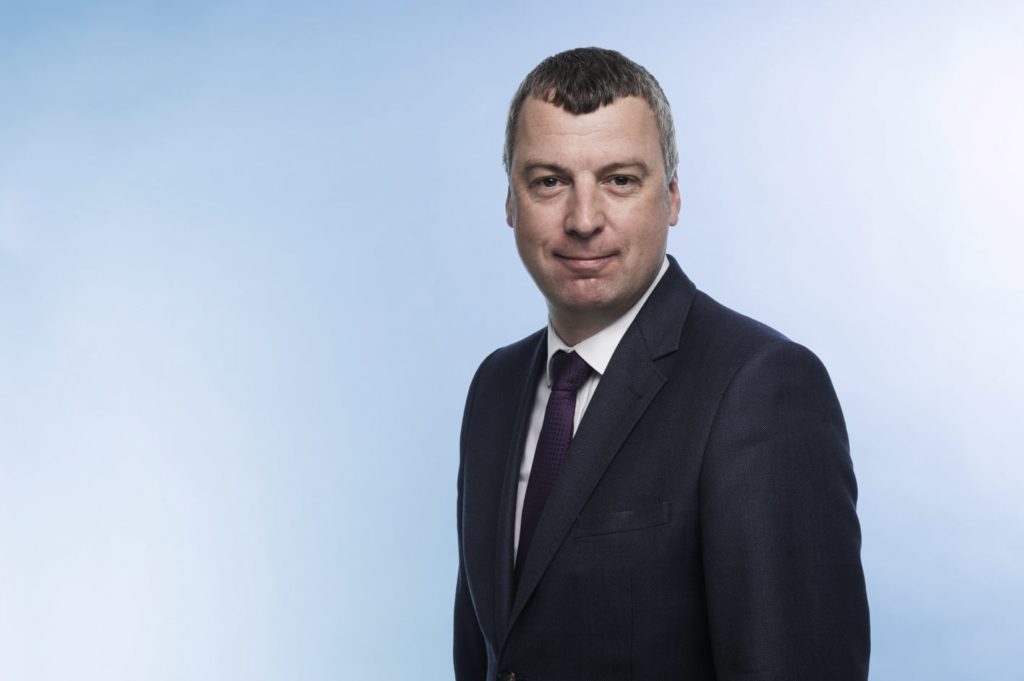 John Fraser, President for UK and Benelux at Hexagon Geosystems, explores how the construction industry has risen to the challenges brought on by the COVID-19 pandemic and what actions must be taken in order for the sector to further inch towards digitising and optimising its workflows.
While the COVID-19 pandemic created significant delays for many construction projects in 2020, it also forced the industry to explore more digital ways of working, with an acceleration in organisations choosing to digitalise their tools and workflows in response to government restrictions. According to research published by McKinsey, the COVID-19 crisis has in fact accelerated change at great scale within the industry, with construction set to look radically different in five to ten years. This research also identified nine shifts that will completely change the way construction projects are delivered — including sustainability requirements, skills scarcity, and the all important need for digitisation.
In the UK these shifts have been met with the forward-thinking approach of organisations including plant and construction companies – both on the demand and the supply side. For instance, we've seen equipment hire companies and contractors incorporate digital and technology services to their portfolio which have allowed them to provide an even more differentiated level of service, positioning them among the most sophisticated organisations in the industry. In this context, and with UK construction seeking more digital and efficient ways of working – including the collection, processing and management of data – , here are three areas they must explore in order to continue to digitise and thrive in the post-pandemic era:
Efficiency and sustainability
By deploying technology, such as 3D laser scanners and modelling software, construction companies can reduce material waste during the building process and better anticipate and prepare for ongoing maintenance and future repairs. Furthermore, by building more efficiently, fewer machine hours are required to complete a project, resulting in a decrease in fuel consumption and harmful CO2 emissions. Capturing accurate data in one visit not only reduces waste and machine use, it also scales down the number of face-to-face interactions, as well as increasing the safety of teams that are able to operate remotely in a highly efficient way.
As a consequence of the COVID-19 crisis, organisations across all sectors have also been presented with an opportunity to step back and re-examine their corporate responsibility and footprint on the environment, refocusing as a result on creating a more sustainable future for us all. This not only translates into less harmful impact on the planet, but also a heightened resource efficiency in the field and the delivery of better inputs and outputs back in the office. Players in construction must ultimately consider using greener technologies for the benefit of the environment and also for every stage of their building process. This mindset has already seen an accelerated shift towards more collaboration and use of digital records, including 3D digital plans and models, in all phases of the construction process – before it begins, during and after its completion for increased transparency and efficiency.
Collaboration and connectivity
The challenges brought on by the pandemic, including the need to socially distance, have seen the rise in tools and software that allow for remote collaboration, in an effort to minimise the number of people interacting on site. When it comes to technology, remote support and connectivity is already revolutionising the traditional field interactions. The cloud has removed any need for physical interactions, including the transfer of data on physical formats such as USB memory sticks or even paper notes. Today's connected technology, including real time cloud enabled support and communication, has helped industry professionals stay off job sites, significantly reduce physical contact and also minimise the need to travel to and from the field to collect data – which has a great impact on environmental sustainability.
As we emerge from the pandemic and navigate the industry's recovery, digital solutions that connect sites and teams more easily and quickly will become more critical than ever, including the adoption of the BIM (Building Information Modelling) framework which can be implemented  throughout the construction process. From design software to connected tools and visualisation within a BIM model, this dynamic flow of data between field and office allows the digital world to better represent and interact with our physical reality while guaranteeing workers safety.
Shared data and skill set
With face-to-face interactions less frequent, construction companies have realised the benefits and changed behaviour patterns by adopting more digital solutions and digitising their workflow. This, alongside a huge people shortage, has ultimately driven the behavioral change towards a larger acceptance of technology and the benefits it can deliver to the industry.
In this context, the focus must also be on making technology accessible and enabling all of the actors to exchange plans, data and communicate in the digital space. In the UK there's a vision of open, agnostic, interoperable systems that don't lock anybody in while simultaneously narrowing the digital divide. Construction companies that engage in training their workers in the latest cutting-edge technology will not only be more resilient, but also rebound a lot quicker from the challenges and effects of the pandemic.
Looking to the future, the industry must ensure technology is not only helping share the most accurate data and deliver the best outputs, but also that these solutions are equally accessible and comprehensive for all teams. Organisations in the construction space will be tested on their ability to attract and retain talent, and those who do so successfully will be able to take their performance and efficiency to a whole new level.
If you would like to read more stories like this, then please click here