Innovation Brightens Future of Construction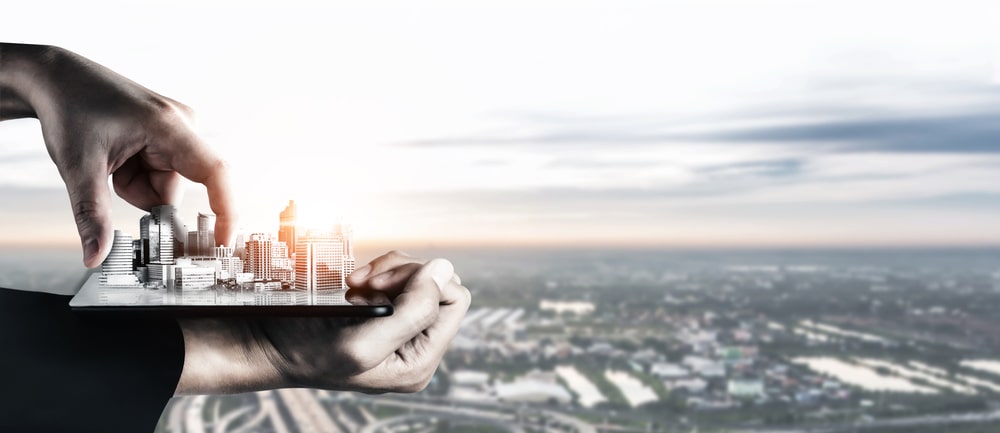 Ian King, COO at Zeroignition, an innovative fire retardant company, focuses on how new innovations are beginning to transform the industry for the better in this latest feature.
June 2021 marked four years since the Grenfell fire tragedy. This was an event fundamentally caused by the systematic failure of fire safety and building regulations. To this day, discussions surrounding how the industry plans to better itself remain ongoing.
Not surprisingly, media coverage of the inquiry has and continues to negatively impact the construction sector's reputation. In a series of articles by The Times, the industry was described as being "Toxic and dysfunctional," and in a "race to the bottom". News stories like this reflect high levels of frustration and disappointment felt towards the industry, and rightly so.
Despite this, there is still a requirement for the industry to continue to build, and quickly too. With a government target of 300,000 new homes by mid-2020s, now is the time to build back better. This can be achieved using new tools from digital technology, improved construction processes, along with heightened corporate responsibility in building design and planning, as well as investing time and effort in product development and innovation.
An adjusted focus
Since the Grenfell tragedy, an enhanced regulatory picture has emerged along with a desire by the industry to improve. At Zeroignition we have witnessed these changes first hand. We've had countless meetings with manufacturers, the majority of whom are placing a bigger focus on the vital importance of robust fire protection.
This concerted effort to ensure new products coming to market are safe and meet the new regulatory requirements can be combined with the fact that many more companies are investing in innovation. This means, developing state-of-the-art technology and facilities, and sourcing highly skilled professionals, to ensure all bases have been fully covered to achieve better fire-rated products across the board.
The outcome? Original products that fit the bill – from sustainability to impeccable quality, and most importantly, safer choices that are fit for purpose, when it comes to fire.
Heavy demand
We work closely with one wood panel manufacturer that uses our product to produce an industry leading flame retardant OSB. Our discussions with them have revealed a dramatic increase in demand for superior and thoroughly tested FR rated product over the last year.
It seems that an increasing number of manufacturers and suppliers are actively looking to make sure they're building in a safe, yet sustainable way.
Companies now view investing time and money into FR products as a way to position themselves as contributing to a better world, and also better profit margins, especially if you're one of a handful of companies coming to market with products that are so desperately needed.
Slow-going 
This evolution is a positive step, yet many will be asking why it has taken the construction industry so long to reach this point.
Change is slow, and this is largely due to timeframes. Building and product development, from initial concept, through testing and into the marketplace, takes a long time and a lot of money. We know because we've experienced the lengthy testing and approval process first-hand. Moreover, we must also all agree that dealing with people's safety shouldn't ever be a rushed process, it's crucial that time is taken to strike the right balance between safety and project needs.
Construction must also navigate a complex and grindingly slow regulatory system. Legal changes are processed by civil servants and politicians who are notorious for moving slowly.
We must continue to persevere, and these positive innovations will begin to help us heal.
Changing perceptions 
Identifying and addressing the problems has proved challenging, yet it is only when we do this that true innovation is born, to help us build a better, and safer future.
So, as the old saying goes, it's onwards and upwards for the industry, let's focus on true collaboration, and innovate together to push forward to continue to drive the positive changes that are beginning to emerge.
I do not doubt that when these innovations, many of which are currently going on behind the scenes emerge, they will help us build a better future. This innovation will demonstrate safety is a priority to ensure tragedies of the past are never given the chance to reoccur.
If you would like to read more stories like this, then please click here