Rebuilding After COVID: Using Digital Transformation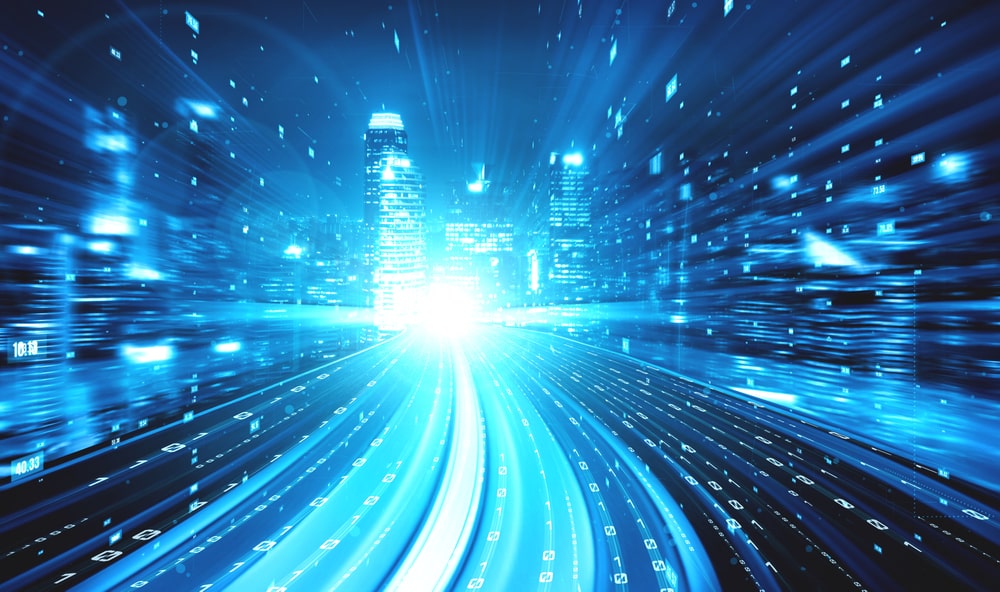 Neil Davidson is Regional Vice President of EMEA & APAC at Deltek, the global provider of software and solutions for project-based businesses. In this article, he explores the findings from the recently-launched Deltek Clarity report, which uncovers how UK architecture and engineering firms have seen the operational challenges brought by the pandemic as an opportunity to adapt their technology and emerge stronger as a result.
Project-based industries such as architecture and engineering (A&E) always face the ongoing dilemma of having to balance on-time, on-budget delivery with quality deliverables. Even in stable, profitable periods, project managers are under constant pressure to deliver within tight and often shifting parameters.
So, it's no surprise that the arrival of Covid-19 and the consequent disruption it wreaked had a profound effect on A&E projects in the UK. The annual Deltek Clarity report, which surveys firms in the A&E sector to identify market conditions and industry trends, uncovered that 81% of projects were somehow impacted by Covid-19.
The UK picture
However, it's not all doom and gloom. In the UK, 71% of firms said they were able to successfully deliver projects remotely, compared with 65% from all regions.
In addition, the report shows that the UK is ahead of its international counterparts when it comes to digital transformation maturity, with 10% of firms describing themselves as 'Advanced' compared with just 4% globally.
Encouragingly, half of UK A&E firms are set to invest in emerging technologies and develop strategic implementation plans, in order to deliver the adaptability and agility they need to emerge from the pandemic in a strong position.
A third of firms say staff shortages are one of their top three project management challenges and 31% say collaboration and communication is a major challenge. In addition, managing project information continues to be a challenge, as it was pre-pandemic, as does dealing with competing priorities for project managers.
Firms are looking to address these challenges with several top initiatives in the next three years with a third of companies indicating one of their top three initiatives is investing in better software tools. Another third is focused on improving project information management processes while many firms are focused on investing in staff with hiring more qualified staff, investing in PM training and increasing headcount as key initiatives.
Leveraging technology can help firms move these initiatives forward faster and improve project management processes. This ultimately can lead to higher client satisfaction, better project delivery and increased profitability for the firm.
The disconnect: ambition vs action
It's clear that the knowledge of what needs to be done and the appetite to create a stronger, future proof business infrastructure is there. The challenge lies in the disconnect between this desire for digital transformation and a clear strategy for how to actually achieve it.
A&E firms might be saying that emerging technologies are important, but the report shows that few are actually adopting these technologies right now.
UK businesses describe data science and big data as most important, but only around one-third of UK firms are applying big data and no more than four in 10 are applying data science to any business area today.
This also applies to digital maturity. While only 10% of UK firms described themselves as digitally mature at present, firms expect to make significant progress in digital maturity with 49% expecting to be advanced in just five years.
The pandemic has made companies more aware of the need for digital transformation and it is becoming more important to firms around the globe. However, firms need to be careful to match this awareness with an equal amount of action, ensuring that the actual rate of progress matches the ambitious aims of the business.
Instead of trying to do everything at once, businesses should see digital transformation as a journey, with all progress being a positive step in the right direction.
The barriers to adoption
One of the biggest obstacles is expense, with 60% saying the cost of technology is a stand-out barrier to adoption.
What we commonly see and hear from leaders within the A&E industry is that firms often do not know where to start with their digital transformation. They get caught up in implementing IT initiatives to get technology in place, rather than using it to re-engineer the way the business works. Getting these priorities right will be crucial for businesses as they look to bounce back in 2021 and beyond.
Another key challenge is perceived complexity, with 43% of firms saying a lack of employee education about emerging technology trends is halting their digital transformation progress.
One step at a time
My answer to these dilemmas is that digital transformation is very simply the re-imagination of our businesses in the digital age — that is, how we can use technology to make our businesses better. Digital transformation is a journey and the benefits and progress that can be made through digital transformation are accessible to every organisation: big, small, local, regional, global, specialist (architecture or engineering, for example) and everything in between.
As businesses start to emerge from the chaos and uncertainty of the past 18 months, it's vital that they grasp the opportunities offered by new technologies, but not to become overwhelmed by them, or think everything must be done at once.
We can all use technologies to unlock process improvements, to better engage our employees and to improve and protect cash flow. Digital transformation is not something that needs to be daunting, but instead something to be embraced as a way to make work easier — for everyone.
To cultivate the digital transformation in their firm, business leaders should recognise that there is no beginning and no end and make sure they keep things in perspective.
Progress comes in many forms — big, incremental, quick, foundational, peripheral — and every bit of progress is important. Every business will approach the journey differently and there is no one-size-fits-all or reusable blueprint.
A&E firms should look at what is achievable and will add value for them specifically, create their own approach and their own measurable goals and, as a result, their own success.
If you would like to read more stories like this, then please click here