Bringing Social Value to projects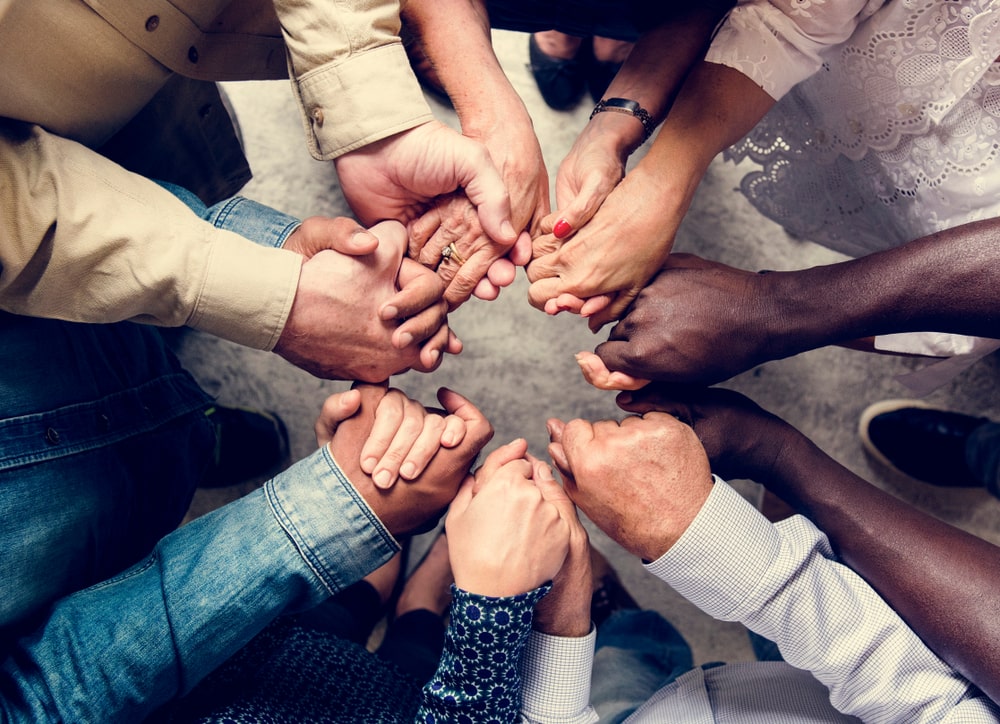 When the UK left the European Union on 31 January 2020, the UK Government saw the opportunity to transform public procurement rules, creating simpler, more flexible and transparent procurement.
New procurement rules will be introduced which will level the playing field for SMEs and drive economic growth across the UK.
As a precursor to the new rules, Government published a National Procurement Policy Statement (NPPS) in June 2021, which set out the strategic priorities for public procurement and how contracting authorities can support their delivery.
As part of the NPPS, Government brought Social Value in procurement to the forefront, with new guidance that sets out how to deliver social value through the Government's commercial activities. But what does this mean for companies involved in public procurement?
In this article, we spoke with team at Pick Everard about Social Value and how companies are addressing the new requirements.
We are seeing Social Value becoming more important within the public sector supply chain, how is the industry addressing these requirements?
We have seen a real development of understanding across the sector over the past four to five years around Social Value, which has led to maturing understanding and advancing of knowledge and processes within companies across the sector and the supply chain.
By continually developing our understanding, processes and resources around the social value agenda for not only clients but us as a company ourselves – for example, what are the objectives and goals for positive social value impact on all outputs of the company?
At Pick Everard, we are integrating the social value component into procurement processes to ensure that we are always addressing this with clients at the start of the procurement process, as well as embedding this into the delivery functions throughout the project lifecycle to ensure we capture the outputs for the project that are set against the targets during procurement.
By working closely with clients, we begin to fully understand how they view social value, their core focus areas, and objectives of where they want to see positive impact in their local area and for the projects themselves. This includes providing expertise, upskilling and training on the topic of social value itself for clients at the beginning of their journey to embed social value in their procurement process and for their policy and procedures.
Local is a core factor in social value and there has been a keen focus on targeting local labour through employment on contracts and/or the supply chain. This not only adds value through positive economic outcomes for the local area but reduced travel needed across projects, which reduces environmental impacts as well. The key is looking at the social value holistically to ensure we are addressing the requirements set out but also maximising the impact across those too.
Is social value still seen as a box-ticking exercise or do companies appreciate the value they give projects?
Possibly by some across the sector it may be viewed as a tick-box exercise because it is now legally required by public sector clients and so it must be included within projects with the public sector. However, the majority of the companies in the sector do appreciate the real value it brings and see this as key component in order to create positive impact for our clients and the communities we live and work in.
Social value now usually forms part of the quality component of bids for projects making up between 10 and 20 per cent of the quality score for project bids, depending on the client. As well as this the quality component of bids is now shifting to the majority of the weighting usually split 60/40 quality v cost. This is a strong positive shift away from a 'lowest cost is best approach' to 'greatest value is best'. By including social value in that shift, this drives more of a holistic approach to the quality component of bids and away from a tick-box or bolt on view of social value as a requirement. Companies have to integrate the social value for projects with the delivery of them.
Social Value can often be seen as a requirement only larger companies can meet, how can companies further down the supply chain add Social Value into their bids and how can primes support them in this?
The Social Value Act policy states: "Social Value will be evaluated based on qualitative responses from bidders, and not on volumes. This means that larger suppliers are not able to win on scale alone; all bidders must set out what they will deliver and how they will deliver it and it is this information that will be scored in bid evaluations"
Making any social value bids proportional to the value of the projects they are bidding for is a key way that any supplier can offer some social value activities, but not be overly stretched on resources.
Assessing the specific offerings, the supplier may have for social value depending on their resources and expertise can help, i.e., scoping a refined set of activities that they know they can offer and not putting forward a full range of social value measures that may be beyond their capability to deliver. Clients will appreciate the offering of social value measures even if they are not possibly their primary objectives at that time.
Primes can support the supply chain through targeted inclusion in the supply chain of a project with the local factor applied; targeting local suppliers to enhance economic social value opportunities.
Another way primes can support the supply chain in social value offerings in bids is to work with them on larger initiatives and activities where suppliers can put forward staff to support in these. An example may be that the prime sets up a charity event and the suppliers can offer staff voluntary hours to support the event, so the resources are split between both. Another example could be pro-bono work or a training workshop where the prime and suppliers combine their staff expertise in order to deliver the workshop, where it wouldn't be possible for the supplier to hold it themselves.
It is a key role of primes to help support the supply chain wherever they can and especially across social value the engagement of the supply chain is crucial to maximise the impact we can make for our clients and their communities.
The addition of social value is being driven by public sector contracts, are we seeing it more in private developments as well?
Yes, we have recently seen it included through the form of ESG in one of our clients where it was a key component of the bid specification looking for clear support and understanding of how to improve their impact across the company and areas it is based.
In the private sector there appears to be a greater focus on the environmental component of social value than possibly the public sector, with sustainability being the major focus for many. This being said, the economic and social components are still important.
The added value that social value brings to a project for a client will see this expand into the private sector in the future, though this may possibly be with a slightly different viewpoint from the private sector in that the focus is positive impact that supports their image.
If you would like to read more stories like this, then please click here