Hub Delivers £2bn in Education Infrastructure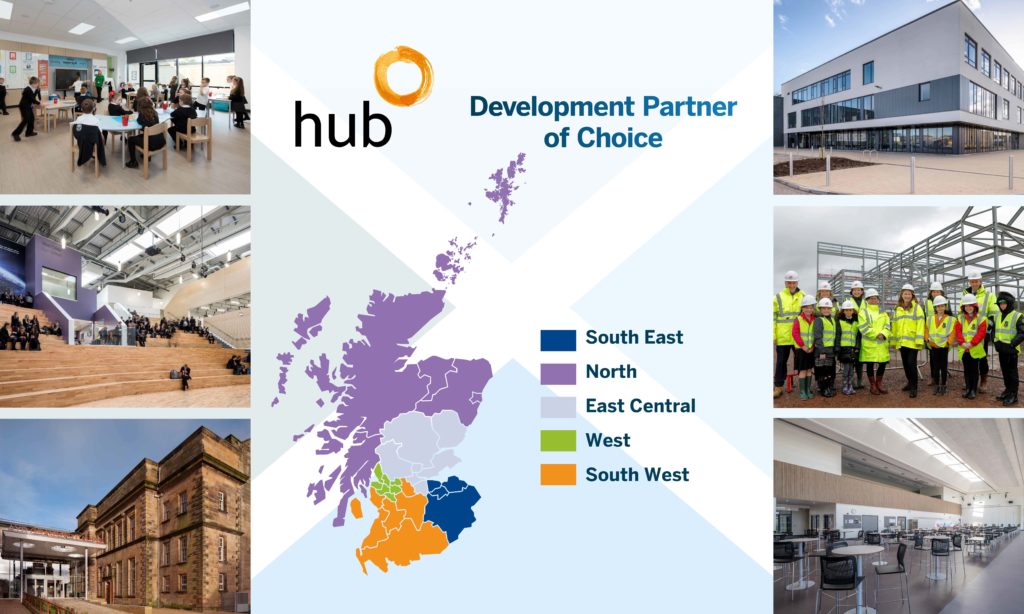 Scotland's five regional hub companies have delivered 151 new schools and nurseries across the country, these builds coming to the value of £2 billion.
The five public private partnership bodies came together at Glasgow's SEC on 23 November to showcase their success in creating modern learning facilities which will continue to benefit communities for many years to come.
The hub companies are continuing to build on their successful track record with a further £310 million in education projects currently under construction, and another £524 million currently in development.
An independent report published earlier this year by EKOS Ltd found that the hub programme has performed well against its objectives and has delivered substantial social impacts as well as community benefits throughout Scotland.
The five hub companies have welcomed a social value approach to their projects, including economic impact and sustainability in the communities they serve.
Peter Reekie, Chief Executive of the Scottish Futures Trust that manages the hub programme, explained: "Since their inception, the five hub companies have worked with local authorities to deliver learning places which provide great environments for young people to thrive.
"All of those involved from the client teams and the hub companies themselves through their design and construction supply chains to the smallest SMEs should be proud of the outcomes they have delivered for the industry and local economies as projects have been successfully delivered, and for communities across Scotland through the buildings they have created."
If you would like to read more stories like this, then please click here