Working at height: improving workplace safety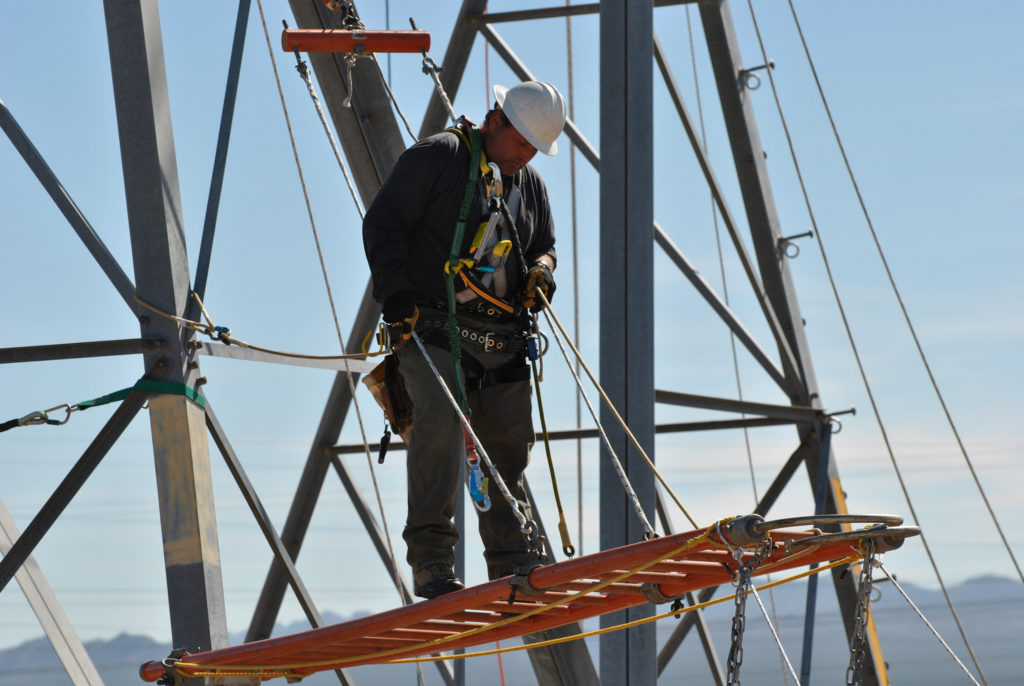 In 2017 the inaugural meeting of the All Party Parliamentary Group (APPG) for Working at Height was held at the Houses of Parliament. This working group of MPs and the International Powered Access Federation (IPAF) set out an aim to cut the number of workplace fatalities in the UK that are caused by falls when working at height. We spoke with the British Safety Council about the implications.
Between 2012 and 2017, 49% of fatal injuries to construction workers in the UK were the result of falls from height. Nearly 20% of non-fatal injuries were obtained the same way, marking a clear need for improved safety procedures and education across the board. Even in the food and drink industries, falling from height is cited by the HSE as the cause of 20% of fatal accidents, along with hundreds of serious injuries.
Business owners must be clear on the variety of risks involved in working at height in order to better protect construction workers. With the right training, risk assessments and best practices in place, injuries and fatalities caused by falls from height can ultimately be reduced.
The risks of working at height
The main hazards involved in working at height are people falling, and objects falling onto people below. Many people don't realise that a fall from as little as two metres or less can be fatal, which is why it is often recommended that safety equipment be worn by anyone working above 1.5m.
Injuries like fractured skulls, broken limbs and muscle damage are recorded in worrying numbers each year as the result of workers falling from heights. Surprise inspections by the HSE at construction sites across the UK have previously found that 40% of those sites were failing to properly protect their workers – with a failure to provide basic safety measures for those working at height noted as the most common issue.
Those who work in maintenance and construction are often more likely to be at risk of falling due to the demands of their roles, whether that's falling from scaffolding, a ladder or a building or vehicle. Falling through a roof or roof light is another common cause of accidents. Often it is those who do not regularly work at height who are most likely to put themselves at risk, in part because employers may not have passed on enough information about elevated working to team members who are most often working on the ground.
It's also important to remember that it is not just workers who are endangered by poor workplace safety measures. In 2016-17, almost 100 members of the public were killed as a result of poor workplace health and safety, further highlighting the importance of training and education.
Adequate health and safety training
Sometimes it can be assumed that thorough health and safety training has been or will be provided to all employees at a particular company, regardless of their industry. But this is not always the case.
There are a variety of options when it comes to ensuring that workers of all skill levels have the knowledge needed to keep themselves, and others, safe when working at height. Qualifications in things like Construction Health and Safety and Occupational Health and Safety are increasingly valued by employers, and offer in-depth training on a range of risks and hazards, including working at heights.
"No employee should start working at height without being fully trained in the risks and how to avoid them." says British Safety Council Policy Director Louise Ward. "From leaving objects lying around that could be knocked from a structure and fall on to someone below, to failure to properly connect a safety harness to an anchor point, there are numerous small ways in which a lack of education can cause serious injuries."
Employers should also note that it is their responsibility to ensure that any areas where people could fall from a height are properly covered, supported or guarded.
Best practices in the workplace
While the Working at Height Regulations 2005 try to encourage avoiding work at heights at all where possible, there are many situations in everyday construction where it cannot be avoided. As part of these legal regulations, employers must ensure that risk assessments have been carried out before any work at height begins – and should also make sure that appropriate equipment, such as stepladders and boarded platforms, are in place, regularly inspected and maintained.
Risk assessments should identify all potential hazards, and decide on the necessary precautions needed to prevent workers coming to harm. Other best practices applicable to situations of working at height include:
Using a scaffold platform with guard rails and toeboards, to minimise the possibility of falls from a distance that might cause injury
Using safety nets or other fall-breakers to minimise the consequences of falls that do occur
Assembling goods at ground level rather than at height, to minimise the time workers spend at risk
Avoiding use of leaning ladders or stepladders where work at height is likely to last for 30 minutes or more
Avoiding use of ladders at all if they cannot be secured or stood on even ground
Implementing the use of harnesses connected to anchor points for workers above 1.5m from the ground
Staff who are still in training should always be working under the supervision of someone who has a competent working knowledge of health and safety, as well as of the role at hand. For more information on how to check that equipment is still in safe condition and ideas for how to minimise risks, see the Health and Safety Executive's 'Working at height' guide.
Working at height is the single biggest safety risk to construction workers today. Click here to find out more about the in-depth training available from Health and Safety Training Courses.
If you would like to read more articles like this then please click here.