Why construction businesses are plagued with supply chain issues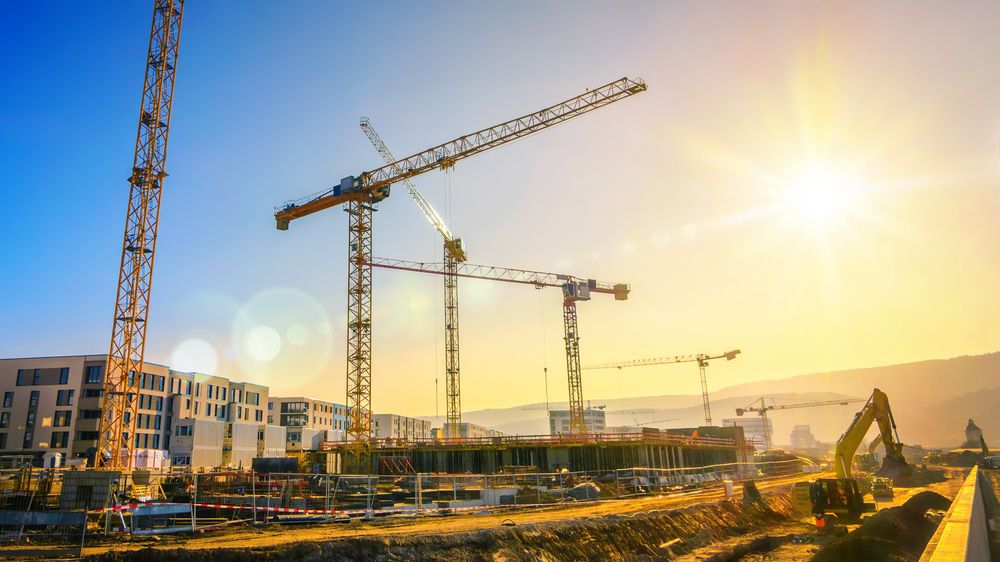 The construction industry is more than significant to the UK. The value of new construction work to the UK economy sat at around £99,266M in 2016. Despite this, 2,557 new construction company insolvencies occurred in the same year, second only to the administrative services sector. We spoke to Neil Robertson, CEO, Compleat Software, about the problems faced by construction companies.
The most recent and notable was the collapse of Carillion, which eventually buckled under the weight of a whopping £1.5Bn debt pile. As you know, the wider economic consequences of this have been catastrophic. The whole affair raised some serious questions over outsourcing, auditing, supply chain inefficiencies, and business financial management in the industry overall. Many of the problems present within the financial structure and contract management of the giant at the time are likely to be representative of UK construction businesses as a whole.
Why are UK construction business so plagued by supply chain issues?
Manual processes to manage invoices and purchase orders are extremely labour intensive, time-consuming and error-prone. This applies to all businesses; however, the construction industry falls prey to this more than most because of huge pressure on a fragile supply chain, and because their finance and procurement teams are not set up in a way to make the most of the technology that is readily available that helps reduce errors and improve productivity and efficiency.
Construction businesses deal with a myriad of papers, including a high volume of purchase orders, delivery notes delivered to site, variation orders and architect valuations on completed works for invoicing. All of these lead to very labour-intensive invoice capturing and require a diligent approval process. In addition, delays from clients in agreeing to changes (as well as requesting them) are common, which leads to delays on contracts. The result of all this is normally increased costs due to rescheduling, reduced availability of resources and altered timelines which create fresh problems. It is all too easy for profitability to be eaten up by planned and unplanned changes without very meticulous processes in place – and manual processes become increasingly time-consuming and costly.
The construction supply chain is also very fragile, and manual PO processes become very cumbersome for a few reasons. Firstly, delivery notes for materials such as sand and cement are based on weight or cubic metres and there are often variations on the original order. Secondly, inaccurate delivery dates. If for example, delivery takes place on the last day of one month, rather than the requested first day of the following month, the date on which the PO is processed will be 30 days out, which will have a big impact on credit terms. Lastly, undertaking three-way (order / receipt / invoice) matching is essential to manage the true costs of the business in real time and ensure that suppliers are billing correctly. However, doing so manually is extremely time-consuming and error prone. It is essential that payments to critical suppliers are timely, as any delay from exceeding credit limits or suspended supply can have a disastrous impact on the project scheduling. When one of these things goes wrong or is delayed, the whole supply chain is at risk.
What can construction businesses do to rectify this?
The construction industry needs to embrace the right technology in order to tackle this problem. If they use the software that is readily available, they could improve the availability of real-time information to the budget holders and project managers, which would in turn stop delays and problems before they occur.
Providing project managers with the tools that enable them to track every project, every aspect of the budget, every purchase order and all variations in real time would allow them to formalise and fully automate the invoice and PO processes to remove ambiguity about what was agreed, both in terms of goods and services and also prices.
In addition, automating the reconciliation of deliveries against the order and automating the aforementioned three-way matching would save a huge amount of time on the accounting process, highlighting the exceptions that need attention.
Of course, the construction industry faces a unique set of challenges. Managing the supply chain is more important and more complicated for businesses in this sector than many others. The technology that can equip project managers to avoid errors in the supply chain is there, it's just not being utilised.
After the Carillion collapse, it's hard to understand why this is the case. We have seen what can happen if these systems and processes aren't cleared up – it's time to let technology take care of the problem.
If you would like to read more articles like this then please click here.