Construction Output Grows in September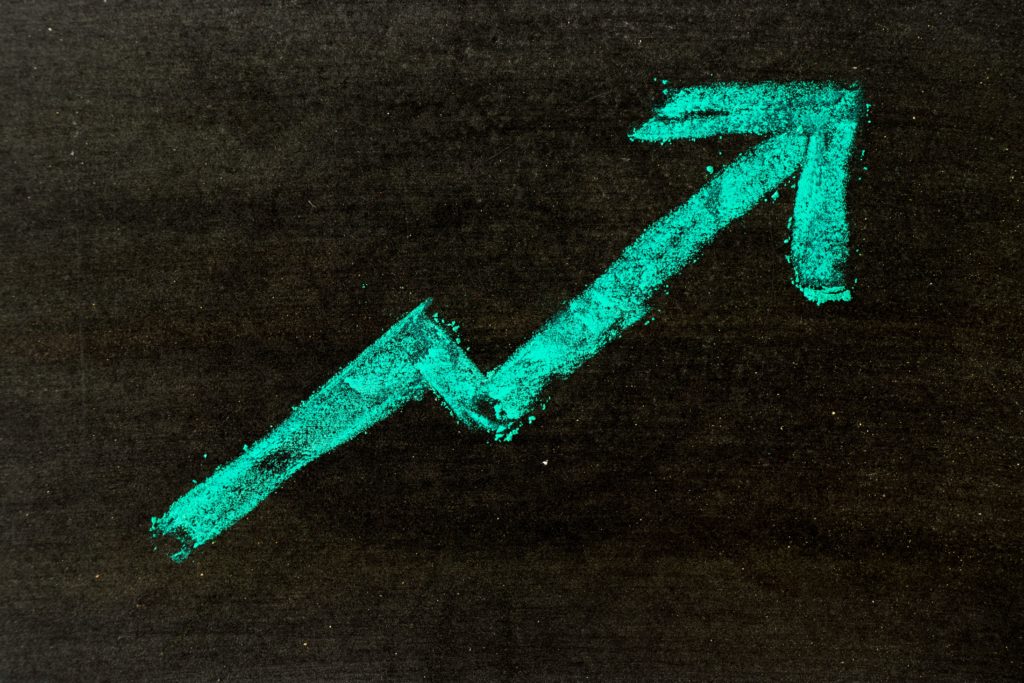 According to new figures released by the Office for National Statistics (ONS) on Thursday 12 November 2020, construction output grew in September 2020.
New figures show that output grew by 2.9% in month-on-month all work series. This is driven by increases in both new work (2.7%) and repair and maintenance (3.4%) September is the fifth consecutive month of grown, but the lowest rise in that time.
The level of construction output in September 2020 was 7.3% below that of February 2020, with only infrastructure and private housing having returned to above their pre-pandemic levels. All other types of work in September 2020 are yet to recover, with public new housing being furthest below its February 2020 level at 29.4%.
However, quarterly construction output grew by a record 41.7% in Quarter 3 of 2020 (July to Sept) in comparison to Quarter 2 of 2020 (April to June). This was driven by record quarterly growth in both new work (40.8%) and repair and maintenance (43.4%).
This increase in new work, 40.8%, in Quarter 3 2020 is due to record quarterly growth in all new work sectors; the largest contributor to this was private new housing, which grew by 84.4% in Quarter three 2020 in comparison to Quarter 2 2020.
The increase in repair and growth of 43.4% in Quarter 3 2020 was due to record growth in all repair and maintenance sectors with the largest contributor being private housing repair and maintenance, which grew by 70.9% in Quarter 3 2020 compared to Quarter 2 2020.
New orders also grew by a massive 89.2% in Quarter 3 2020 in comparison to Quarter 2 2020, following the record quarterly fall in Quarter 2 2020 of 54.0%. Following this quarterly growth, new orders returned to a level comparable with Quarter 3 2019, increasing by 0.6% in the quarter-on-year series.
The record on new orders quarterly growth (89.2%) was because of 88.7% growth in new housing and 89.4% in all other work; public new housing was the sector to decline in Quarter 3 2020 compared with Quarter 2 2020, falling by 1.8%.
The annual rate of construction output growth was 0.4% in September 2020.
Gareth Belsham, Drector of the national property consultancy and surveyors Naismiths, commented: "No other industry can match construction for the sheer white-knuckle severity of its decline, and then meteoric recovery.
"After coming to a halt for much of the second quarter, output across the industry rocketed by 41.7% in the third quarter of the year, and it continues to grow faster than any other sector of the economy.
"The industry as a whole remains 7.3% adrift of its pre-pandemic level, but its two hottest subsectors – private housebuilding and infrastructure – have now rebounded completely.
"With the Prime Minister putting construction front and centre of his recovery plan, the industry is stepping up admirably. With work now underway on a swathe of new infrastructure projects, infrastructure output was 1.8% higher in September than it was in February.
"Meanwhile housebuilders are being deluged with demand. New orders from private sector developers doubled during the third quarter, rising by a gravity-defying 102.9% compared to the second quarter of the year.
"Separate data from the latest PMI survey showed that order books are now fuller than at any time since the pre-Brexit December 2015, suggesting that housebuilders aren't just busy now, they're piling up orders for the future too.
"All this is leading to some growing pains, with the supply chain struggling to keep up with demand for certain key building materials.
"Impressive though it is, the recovery is slowing and is still from complete. It's also heavily reliant on the white-hot growth of the residential sector, but with socially distant construction work able to continue as usual during England's second lockdown, the industry is battling on."
Parm Bhangal of Bhangals Construction Consultants said: "Looking at the construction output in GB we notice the following: New housing (public) although stats are up approx. 5% from August when you compare to pre-covid (Feb/March) they are actually down circa 25% it shows us that we have not recovered to pre-covid figures, if you look at the same stats year on year e.g. Sept 2020 vs Sept 2019 output is down almost 32%.
"When you look at infrastructure there has not been a huge dip in output so it is clear that this type of work is continuing to proceed and has not had a hugely adverse effect apart from when we was in full national lockdown in April but this have recovered well since then.
"Overall you can see that Covid has had a much more significant impact on housing than it has on infrastructure and this may be down to social distancing as its much easier to do this on infrastructure projects than it is on housing however it is clear that it is still effecting the entire industry overall."
Andrew Barker, Director at Dalcour Maclaren said: "The ONS construction industry output figures released today are a reassuring read, particularly when comparing the Infrastructure sector against the construction sector as a whole. As with all sectors, Infrastructure dropped during the first lockdown in Spring, but infrastructure then bucked the trend and leapt forward with 6% growth up to July.  Today's figures show 2.9% growth across the construction industry month-on-month in September with infrastructure matching that figure.
"It is interesting that in the last reported quarter, which sectors of construction have managed to return to pre-lockdown output. It is noticeable that infrastructure has performed best – by exceeding output of February 2020 and the outset of the pandemic. When Boris Johnson announced his ambitious plans to boost the economy – focusing on construction  – this has proven to have worked to drive output into the second half of the year.
"Core infrastructure is a lifeline for our country – we rely on it every day. Now more so with people working from home, so we welcome the knowledge that the government is keeping to their pledge to continue to invest and "build…build…build". The focus on building back better with green technologies including nuclear and offshore wind will also make a massive difference to our net zero targets and the economic recovery – providing much cheaper and more sustainable utilities. Long may this trajectory continue as we look to a more positive future."
Sean Keyes, managing director of civil & structural engineering firm, Sutcliffe, which has offices in Liverpool, Manchester, North Wales and London, said: "The newly released October 2020 ONS construction figures show encouraging recovery for the sector and will no doubt hold us in good stead going into the first quarter of 2021 and beyond, even with Brexit and various other obstacles on the horizon.
"Despite the inevitable drop in the sector in April due to the pandemic, our company has recovered between 80-95% so far, and amazingly, despite the turbulent year we have faced, the sector in general now only finds itself 5% off where it was predicted to be at the start of the year, which is very promising.
"The ONS construction figures show a dip of between 40-70% in the sector in quarter two, but Sutcliffe has been above that curve at all times and that is in no small part due to the fact that the housing sector has recovered so strongly, a sector we focus a lot of our expertise on.
"Although the streets and city centres of Liverpool City Region and the North West may seem quiet at the moment, there is plenty going on behind the scenes, and with the figures showing that construction sites are now almost at full capacity, there are good signs for a full recovery in the not so distant future."
 If you would like to read more like this, then please click here