Five Lessons for Growing Building & Construction Business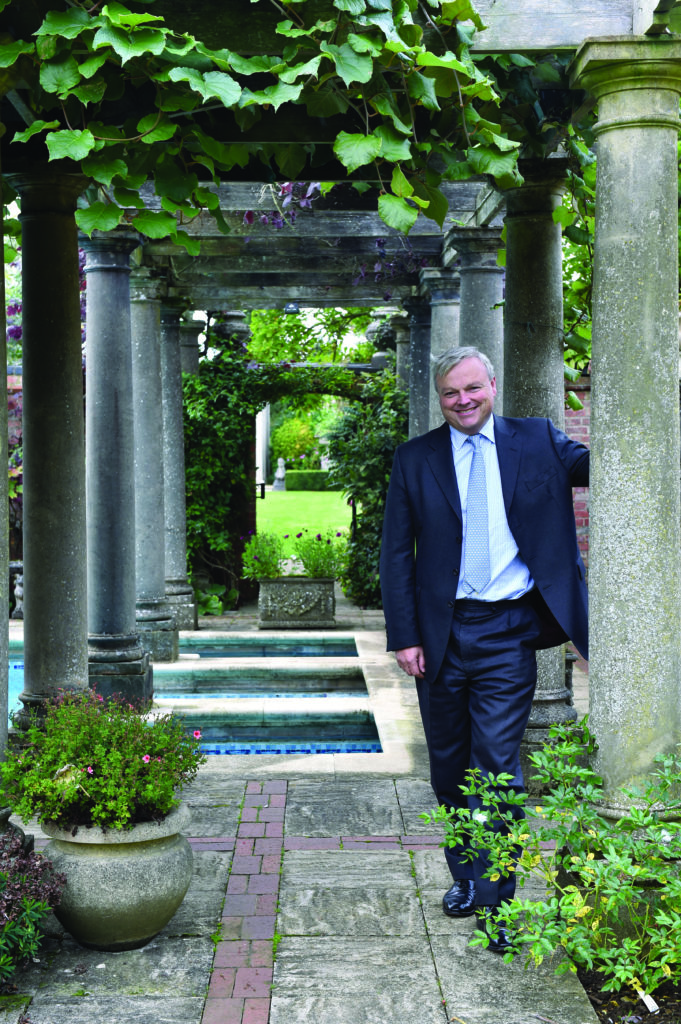 David Barrow is managing director at cast stone company, Haddonstone. In this feature, he reflects on 50 years in business and the key lessons for any construction SME
It's certainly been a rocky year for the construction industry.
With supply chain issues, Brexit, fluctuating demand and the ever-evolving impact of the COVID-19 pandemic, it's been tough for many businesses to navigate these changing times and, with the latest ONS figures suggesting that the level of output remains 1.5% below its pre-pandemic level (February 2020), we're not quite out of the woods yet.
Admittedly, we've all got a bit tired of hearing the phrase "these unprecedented times", but the building and construction industry has always seen change, especially over the last 50 years or so, whether that's through digitisation, supply change enhancements or innovations in products.
Whilst, sadly, no-one has a crystal ball for what the immediate future looks like within our industry, there's a lot to be said for reflecting on lessons from the last half a century and how we can use these to set our businesses in good stead for the years to come.
Below, I'll be explaining the key lessons we've learnt from our 50 years in business and how these can be used for other construction SMEs, too.
Keep connected
Whatever your industry or the size or scale of your business, it's incredibly important to keep connected to stakeholders across your team to have the best overview of strengths, weaknesses and general updates.
With over 100 colleagues spread over sites across the world, it can be a challenge to keep a detailed view of every aspect of our business. For business leaders, making the time to talk to people in different teams is so important; I spend time each week getting around each department – having a 360-degree oversight is really useful for checking that everything is operating as it should.
Two or three days per week, I will walk around the factory with our Production Director, checking that everything from our bespoke and standard range moulds to the stonework in our finishing area is as it should be; having an extra set of eyes also helps from a health and safety point of view.
Each week, I meet with the other company directors to discuss all areas of the business, from Finance to Sales and Marketing. I will speak with our USA President in Colorado three to four days per week and I also try to go out to our business over there four times a year.
Speaking to colleagues, on every level, is often the most accurate way to gauge what's working – and what isn't.
Don't be scared of innovation
As the saying goes, nothing ever stands still. I would say that, over the last 50 years, responding to the market's changing needs has been the biggest challenge for our industry. That is certainly the case for us as a business.
Putting in the time and research for innovation and development is the only way to mitigate this. For us, this saw the introduction of our wet mix material, offering a more 'builder-friendly' product. With this new material, we could manufacture a wider range of components that could even be structurally reinforced. For our clients, it also meant that it was easier and quicker to install.
But innovation isn't just about research or product offering; sometimes it's about reviewing what could be holding the business back. For Haddonstone, after our first ten years of trading, we were able to build a new studio block, which meant we could produce our own fibreglass moulds on the same site as our factory: we then built our purpose-built mould shop in the late 1980s.
Both developments really helped to progress the building and construction side of the business as it meant we could create cast stone components to almost any specification. This has also been complemented more recently by the completion of our new finishing shop extension to our wet-mix plant.
Fast forward to today, and our traditional methods continue to merge with the introduction of new technologies; both in the factory and in our mould shops, but also in our sales and marketing departments. The introduction of CAD and 3D technology, as well as the advance of augmented reality, has and will continue to enable us to progress as a business.
It's the people that make the place
As our business has evolved, so too has our team. This has meant recruiting the right people in the right roles – and ensuring they have the training and skills required to do those roles well, especially for the evolving challenges of the building and construction sector.
A big challenge for any business is to strike the right balance between retaining experienced staff whilst bringing in fresh talent. Many of our colleagues have been with us for many years, so it's always challenging when we lose that experience when, for example, they decide to retire. But, by recruiting additional staff with new ideas, we can ensure that the business continues to move forward.
Striking that balance between knowledge retention – and knowledge sharing – mixed with new energy and ideas is crucial.
Maintain the best possible customer experience
Without question, it's crucial to maintain and strive for the best possible customer experience.
For businesses to do this successfully, it's about being reactive to the customer, both quickly and professionally. In any instance where an issue may occur, it's important to act and not let things fester.
I would thoroughly recommend any business to invest in its customer service team. We are very lucky to have a great team of knowledgeable colleagues, and their work is crucial to offering a first-class customer experience so our clients know they are always in safe hands.
Have the vision – but break it down
As business leaders, we're always looking to continually improve and move our businesses forward. However, when thinking about the future, while it's important to have a plan, it's just as important to break that down into smaller goals.
Rather than thinking about the next 50 years of trading, I prefer to think of the next chapter in Haddonstone's history in phases; for example, in the next five to ten years, I'd like to see us continue to invest in our facilities and systems to help improve efficiencies across our production, sales and marketing teams.
Breaking that down further still, I'd also like to see us add some interesting new products to our range over the next couple of years.
When the Haddonstone brand was created by my father out of our garage over 50 years ago, there's no way he could have foreseen the growth and expansion we've experienced. Joining the dots together creates the bigger picture.
Final thoughts
Change might be on the horizon but it's also embedded in our past, too. However, innovating your offering, keeping up with the changing demands of the sector (whether that's improving speed or by offering a wider product range), looking after and communicating well amongst your people and thinking ahead are all vital business pillars for any construction SME, both now and in the years to come.
If you would like to read more stories like this, then please click here