Perfect fit: the Rise of Modular Construction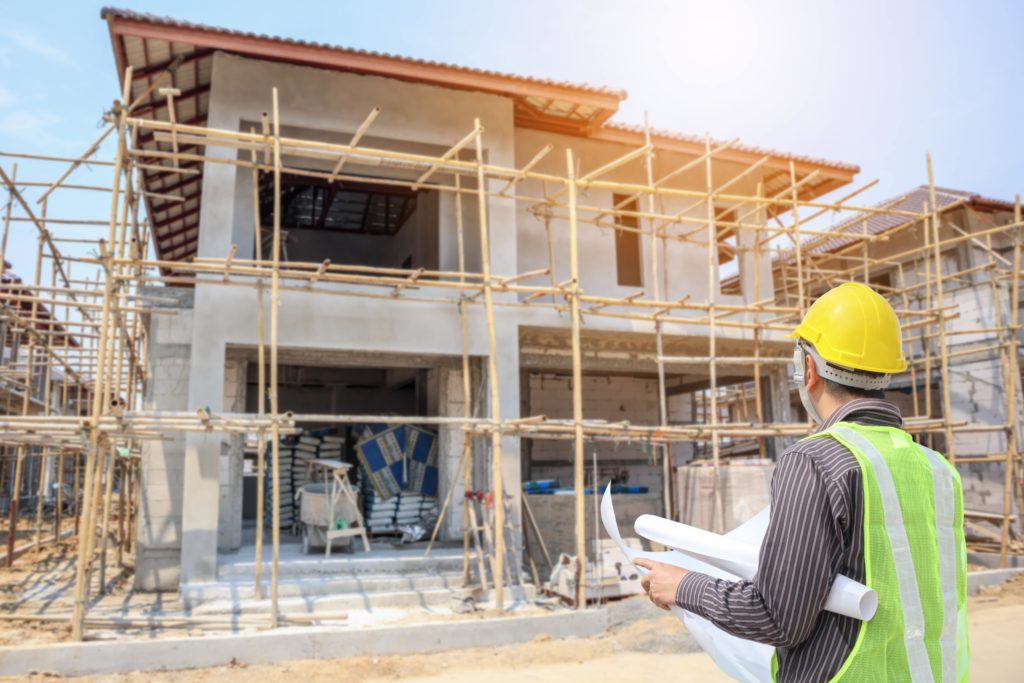 Hitting housing targets is an ongoing challenge for many local authorities, which is why growing numbers are supplementing traditional building projects with Modern Methods of Construction (MMC), or modular buildings.
At a time when material shortages and price rises are putting the profitability at risk, John Leitch, bid manager at modular buildings specialist M-AR Ltd, explains how off-site construction can provide greater cost certainty and faster delivery times.
Estimates have put the number of new homes needed in England at around 345,000 per year, forcing the sector to think more innovatively about the ways they can effectively deliver what is needed.
Unlike a traditional construction project, modular construction provides the opportunity to undertake a significant portion of the project off-site, as well as driving overall efficiency. In comparison with other parts of the world, the UK has been relatively slow to adopt modular housing, lagging behind Japan, Germany and Sweden, despite its many benefits.
The appeal of modular construction

For some time now, the construction industry has been looking to shake the reputation that projects will inevitably be completed over budget and behind schedule. By using technical and commercial innovations we've seen some success, however the rise of off-site or modular construction promises to transform project delivery.
A modular construction project can be completed up to 40 per cent faster than a conventional project because the majority of the work is completed and approved off-site. Not only does this help ensure projects remain on track timewise, it's also much more efficient with the manufacturing taking place in a controlled factory environment, running concurrently with site works.
Off-site fabrication and "just in time" delivery mean buildings are delivered when needed, helping to avoid storage costs and reduce the space needed on-site. By avoiding multiple handling, there's also a reduced chance of waste through damage.
Clients, whether they be councils or commercial developers, also benefit from cost certainty, as well as faster ROI because the building can be occupied much sooner.
Quality assurance

With ever-increasing regulation, quality assurance is hugely important. For larger projects, this can involve managing whole teams of trades people on site – which can be a challenge. Should you encounter poor quality workmanship, the project might be delayed while the issue is resolved or re-done.
Much of this stress is eradicated with MMC, as by the time modular buildings reach a site they tend to be between 70 per cent and 80 per cent complete. This includes full fit-out of all fixtures, fittings and mechanical, electrical and plumbing (MEP).
Before leaving the warehouse, the modules also undergo a thorough quality check, meaning that when they arrive on site they require minimum attention.
Keeping costs down

To ensure buildings are handed over with zero defects, a thorough quality control check should always be carried out. With modular buildings, quality is continually monitored and signed off at various stages in the production facility with an emphasis on achieving zero defects on completion.
The design can also be costed and approved – or frozen – before manufacturing begins, giving project managers much more certainty. That being said, there's still flexibility with modular construction and any changes to the layout can be accommodated and costed accordingly throughout the project.
Greater flexibility

Conventionally built buildings will already have their location decided before they've been built. Once construction has been completed, they stay there forever, unless they're knocked down.
Whilst permanent modular buildings are an option if you so choose, opting for a portable, or temporary, modular building can provide a higher degree of flexibility. A portable building can be transported to several different locations, allowing you to continue using it.
Modular buildings can also be used for a range of purposes. Whether you require space for a new office or a school classroom, a modular construction is flexible enough to be tailored to your needs.
Digital tools

Tools like the Access ConQuest construction management software can assist in the setting up and efficient management of MMC projects in exactly the same way you would for a traditional building project.
The ability to view all estimating and valuations data via a single platform helps to improve overall efficiency, also making it easier to spot trends or any overspend before it gets out of control. Similarly, you can create elemental job analyses based on historical project data to help improve pricing accuracy.
Able to automatically create comparison sheets for each trade and quickly compare and rank subcontractor quotes, specialist construction management software can also facilitate smarter spending throughout the project, hopefully off-setting the impact of price rises.
If you would like to read more stories like this, then please click here