Public Sector Should Collaborate with MMC Providers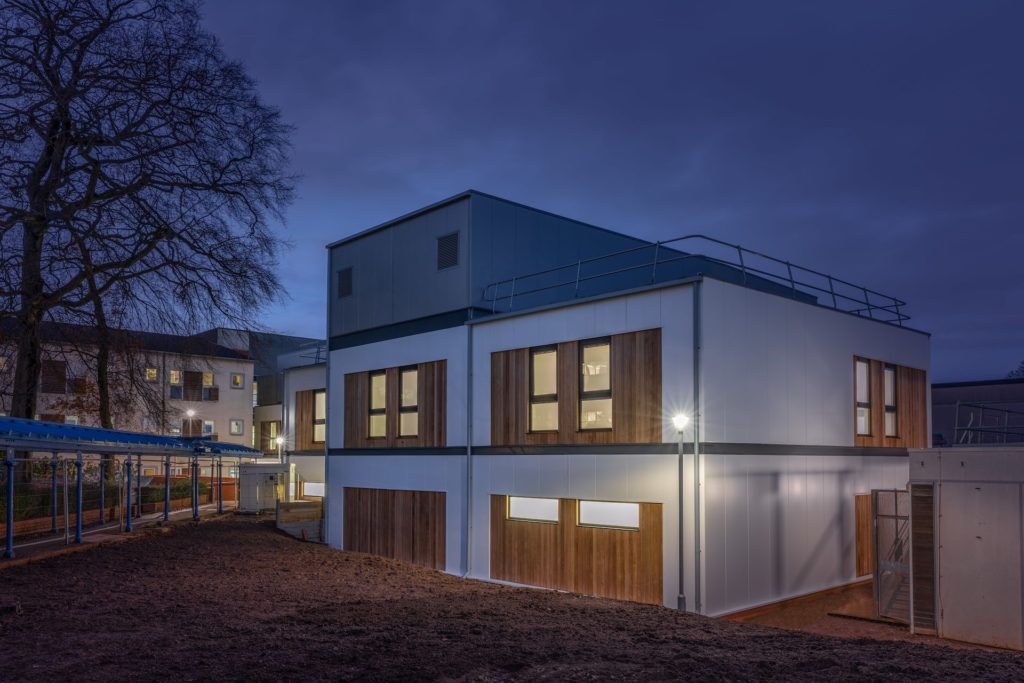 The Coronavirus pandemic has had huge consequences on the UK's public sector, with resources and budgets proving inadequate for dealing with the needs of the country over the last year. As pressures continue to mount, there has become a greater need for new and improved public facilities, such as operating theatres, mental health facilities and classroom space, to try and meet the demand.
One example of an industry where capacity issues continue to grow is healthcare. NHS waiting times hit a record high in January, with almost five million people waiting to start treatment, so it's essential to provide more facilities to combat this. That's where construction companies, particularly those able to deliver modern methods of construction (MMC) projects, are likely to play an increasingly important role.
Here, Jane Tabiner, Managing Director at Solutions Asset Finance, the UK's leading independent offsite and modular construction funding provider, explores how the public sector can work with MMC providers and use their access to private financial solutions and help create much-needed new facilities.
Choosing MMC and the offsite approach
In recent years, there's been a significant increase in the use of modern methods of construction (MMC) across all sectors, as the construction industry grapples with meeting the Government's varied and ambitious building targets.
While MMC was historically used to accelerate house-building levels to keep up with rising demand, there are plenty of ways for other industries, such as healthcare and education, to use these innovative solutions. Offsite or modular construction is one such method that continues to grow in popularity in the public sector.
The offsite approach unlocks many benefits, offering a quick and cost-effective way to build important new public facilities that will go towards serving the communities that rely on them. This construction method is affordable, less time consuming and is a more environmentally friendly option than its traditional counterpart, making it an attractive attribute for many industries.
With a significant backlog of work in most public services because of the pandemic, particularly within the healthcare sector, where there is a significant delay to routine theatre procedures, the time for investment is now. Hospitals need quick and effective solutions to increase capacity, which is why engaging with offsite modular building providers is a forward-thinking move.
Sourcing funding from reliable experts
For the public sector to reap the benefits of building new modular facilities, the providers of these buildings must be able to access funds to complete projects to the highest possible standard. Public sector budgets are tight and complex to navigate, something that will likely prevail given that much of the chancellor's recent budget centred on decreasing the country's deficit. Therefore, other options must be available to ensure public services work for the people needing them.
Private, experienced finance companies should be engaged with and seen as a positive collaboration, allowing offsite construction specialists to access the required solution to finance projects. This is where private companies, such as SAF, can add true value.
Appropriately structured funding solutions can enable public sector organisations to make the upgrades, additions and extensions needed to both their infrastructure and equipment, without the need for considerable funds upfront. Moreover, they can ensure funding is made available in short timeframes, allowing construction to begin as soon as possible.
Learning from the past
Offsite construction specialists must recognise the need for public sector organisations to future proof their services and ensure resilience, as well as planning for and adapting to new and changing priorities. If the Coronavirus pandemic has taught us anything, it's that priorities can change extremely quickly, so adaptability is key.
Financial solutions providers understand that finding capital has been a lasting problem for the public sector, particularly for building work as there is often more urgent and pressing ways to spend allocated budgets. This is what makes flexible and creative funding solutions from private companies so valuable, and an attractive option to offer.
Privately-funded solutions are supplied by experienced and fully compliant experts, with a proven understanding of procurement procedures. This financial assistance could be pivotal in combatting the capacity crisis, allowing our public services to continue delivering their fundamental work.
Considering the needs of communities
Ultimately, it's vital for public sector bodies to have access to funds and resources that sit outside of their annual budgets – it's the only way to ensure the UK's key public services can get back to serving our population when and where needed. This is more notable in the present situation since it's unlikely there will be enough funds allocated from the Government to provide the enhanced public services that the UK needs.
Flexible finance solutions are a viable alternative and should be seriously considered. A lack of capital outlay should no longer be an excuse for offsite construction projects not being completed and the creation of new facilities should be seen as an attractive, cost-effective option that brings numerous benefits for all parties.
The construction industry plays a significant role in joining up the dots to make sure public sector bodies and offsite construction providers can turn to financial expects to procure funds via an appropriate repayment structure. Through this collaboration, we are facilitating much-needed, effective investment into our public services at this crucial time for the UK.
If you would like to read more stories like this, then please click here