Right to work checks are changing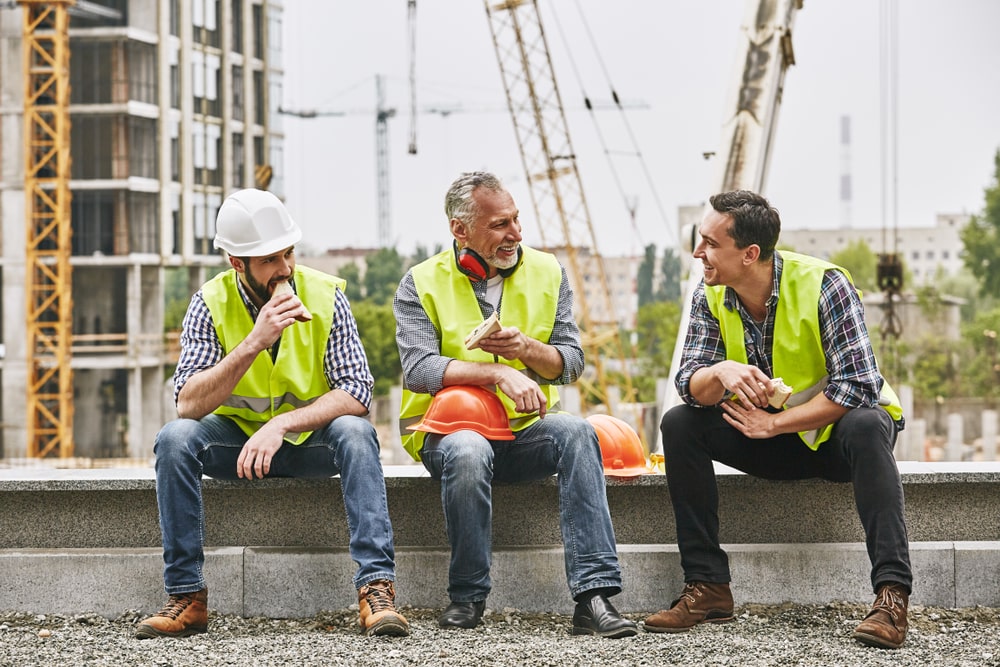 Right-to-work checks are changing – what do you need to know?
Ensuring that your employees have the legal right to work in the UK is crucial for all businesses. But the checking process has always proved to be somewhat arduous, particularly with the frequent comings and goings, and the propensity for using sub-contractors or casual labour on construction sites. But all that is set to change, after a period Coronavirus-enforced amendments proved popular with employers, forcing the Government into a rethink.
Whilst the changes are widely being welcomed, there does remain some anxiety that the costs involved in implementing the modifications will simply place further hardship on business owners at a time when escalating expenses are already causing many to struggle.
But how are things changing, and what will they look like in practice?
What is the current situation with right-to-work checks?
It is illegal to employ anyone who does not have the legal documentation proving their right to work in the UK. Those who recruit illegal workers regardless risk criminal conviction and/or a fine of up to £20,000 per worker. Such hefty repercussions highlight just how vital it is to undertake the necessary vetting process, if only because being able to evidence that steps have been taken to confirm eligibility gives an employer a statutory defence should an employee later be found to be illegally working.
The Home Office has always mandated that right-to-work checks needed to be conducted between the employer and a job applicant in-person. However, the announcement of coronavirus inhibiting social distancing measures on 30 March 2020, something had to change to enable recruitment to continue.
As such, the Government implemented temporary adjustments to the checking process to more accurately reflect the restrictions in place. These revisions effectively removed the need for any face-to-face interaction whilst completing the checks and enabled them to be carried out via video conferencing instead. Photographic proof of the documentation in question would then be forwarded over email.
But with all remaining coronavirus restrictions now being filtered out as we enter the latest phase of 'living with' COVID-19, it's unsurprising that the temporary process for right-to-work checking will also be withdrawn from 30 September 2022 following numerous previous delays.
But this presents a new challenge for employers. Given that most employees have now come to expect a greater degree of flexibility in their working lives, returning to the former in-person checks could prove logistically tricky for bosses, so an alternative approach was required.
As such, the Government undertook a review of the right-to-work procedure and has now announced its intention to introduce an option for digitally checking documentation online.
How are new right-to-work checks to be conducted?
From 6 April 2022, all foreign nationals that possess either a biometric residence card, biometric residence permit, or frontier worker permit are to be checked online via the Government's online checking service, rather than in-person. This is a free service, with manual checks no longer permitted. Undertaking retrospective checks on workers recruited before 5 April 2022 won't be required, as long as they were manually checked during the application process.
From 1 October 2022, as an alternative to manual checks, employers will be able to use certified Identity Service Providers (IDSPs) to digitally complete right-to-work checks for any British or Irish citizen with a valid passport. The IDSPs will conduct checks on behalf of employers for a set fee, using digital images of personal documents processed using Identity Document Validation Technology.
British and Irish nationals who don't require specific permission to work in the UK should still be manually checked.
The changes will leave employers with a decision to make – return to the more time-consuming manual process, or move to digital checking and accept the additional recruitment costs?
What impact will the changes have on employees?
Right-to-work checks are normally done in the earlier stages of recruitment. However, it is now far more likely that checking will be delayed so that employers don't have to pay to check the status of job applicants that aren't ultimately offered work.
Checking later also has the benefit of stopping claims of discrimination from becoming an issue, as there is an argument that undertaking checks upfront enables unsuccessful candidates to assert that the reason they weren't offered employment was due to their race or country of origin.
Formally acknowledging that this is a challenge, the Government has also unveiled a new Code of Practice as part of the right-to-work adjustments. Its purpose is to minimise incidents of discrimination throughout the checking process, and employers are being encouraged to scrutinise the guidance within it to better protect themselves during employee selection.
Nicola Smyrl is a partner in the Luton Office of Taylor Walton and advises employers and employees on a wide range of employment related issues, specialising in discrimination law and business immigration.
If you would like to read more stories like this, then please click here