April 2020 Construction output in the UK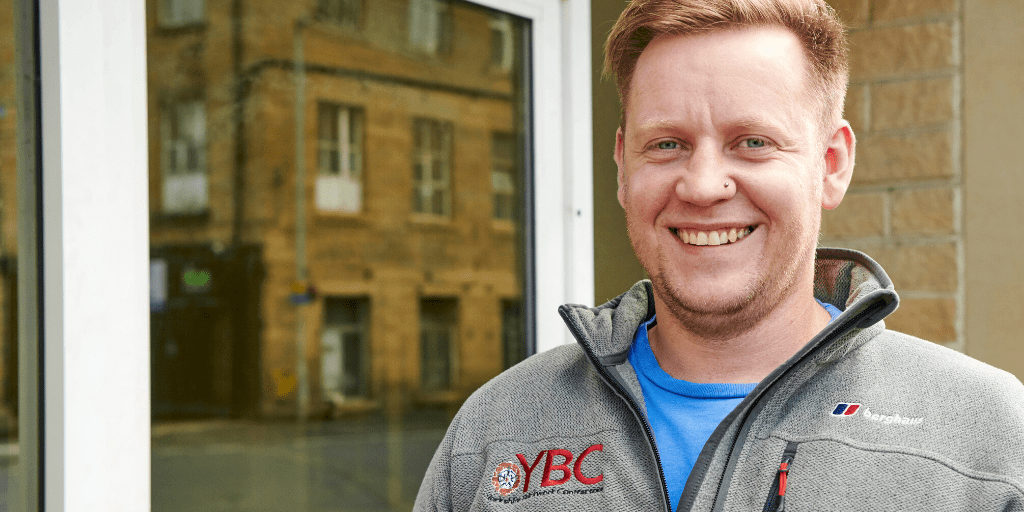 Michael Wynn is the managing director of Yorkshire Brickwork Contractors, a specialist brickwork, stonework and blockwork contractor that works for local and national contractors throughout the UK within the industrial, commercial and residential sectors. In this feature, he speaks about the latest Office for National Statistics construction output figures.
Yorkshire Brickwork Contractors predict a bounce back in output and comment on the importance of health and safety when returning to construction sites.
The latest figures from the Office of National Statistics (ONS) revealed that the UK construction industry fell by 40.1% in April. This is the most significant month-on-month fall in growth since the reports began back in January 2010.
This is the third consecutive month of decline with January seeing a 0.2% growth, February saw a decrease in monthly growth of 2.1%, followed by March, which fell by 5.9%. The Covid-19 pandemic has affected all sectors and industries; therefore, it was sure to affect construction.
Michael Wynn, managing director at Yorkshire Brickwork Contractors, said: "With many industries closed following government guidelines and social distancing, we were bound to see a drop in the output of construction. These measures that were put in place to contain the coronavirus were put in place across the UK; thus, construction sites closed and builders lost their jobs. This then meant UK construction activity declined at the fastest pace since the financial crisis in March/April as many builders had to stop all work and cut jobs as COVID-19 hit the economy. Some sites did stay open, but it was important that as business owners that we put both our employees and clients health first."
After analysing further data from ONS, Yorkshire Brickwork Contractors found that construction has a higher rate of deaths related to COVID-19 when compared to other sectors. Specifically, among low-skilled construction workers, the death rate was 25.9 per 100,000 males with an additional 87 deaths of workers in the skilled construction workers occupation category.
"The government allowed construction work to continue during the coronavirus crisis, but with a high rate of deaths related to COVID-19 when compared to other sectors, our employee's health had to become a priority. Many tasks are carried out with a hands-on approach which can become problematic when several people are required to lift or carry heavy goods. This has meant that construction workers have had to take government guidelines exceptionally seriously, with businesses trying to keep construction workers away from sites for as long as possible."
All construction sectors saw significant monthly declines in output in April 2020. Michael commented: "As a company, we work in the private industrial, commercial and new housing sectors of construction. As you can see in the figure provided by ONS, these have been the sectors with a higher decline in April. Thankfully with industries returning to work, slowly, we have been able to get back on track and currently have multiple projects in construction including housing, apartment blocks, warehouse refurb sites. This will hopefully reflect across the construction industry with businesses returning to construction sites.
"With many industries now returning back to work following Boris Johnson full roadmap to ease the UK out of lockdown, I predict we will see a peak in construction output. There has been many government support schemes providing businesses with a lifeline to bounce back after lockdown, allowing construction companies to get back to work. We have seen a 50% increase in work since March's lockdown measures were introduced and look forward to getting on-site and helping our clients bring their ideas to back to life."
However, one of the main concerns still around returning to work is how workers can maintain safety through social distancing on construction sites. With social distancing being a core concept in keeping construction workers safe, it's essential that technology can be incorporated so the government advice can be followed.
Yorkshire Brickwork Contractors recently spoke to experts in technology regarding safe working practices post-COVID-19. Tim Fitch, director of Invennt, business consultants specialising in construction, suggests investing in technology such as Reactec: "We have seen businesses create programs for training commissioners who are there to manage, maintain and ensure that this two-metre rule is adopted correctly. However, we have also seen companies that have developed technologies, the one I am thinking about in particular is a company called Reactec.
"They have developed wearable technology, initially for monitoring Hand Arm Vibration (HAVs) risks. The device looks like a rugged Fitbit, designed to measure the amount of vibration that goes into your arm from power tools. The great thing about their technology is that you wear it, and it automatically uploads the data into the cloud, getting continuous measurements from a particular device that's associated with a worker.
"Now they have taken this technology, upgraded it to include and measure social distancing. It advises how close you are to fellow workers who are also wearing one, tracking throughout the day, even a week or a month, however long the lockdown lasts. You get a live update on how well social distancing has been implemented on your site.
"As anyone who's trying to social distance knows, you're bound to get close to people as you pass by them in the street, but with this technology, you'll know who it was and how long the exposure was. This is a quickly adopted technology that's very helpful for the current environment."
To ensure employees are working in safe conditions, Yorkshire Brickwork Contractors, have followed government guidance throughout the pandemic. With clients returning to work, it has helped enforce health and safety guidance further with many developments adapting to social distancing rules with extensive signage across sites and uniforms to remind workers to work safely.
Managing Director, Michael Wynn said: "We have always taken pride in our approach to health and safety, making sure all of our operatives and supervisors carry the relevant training qualifications for every job. With the recent pandemic, we must adapt our way of working to follow government guidance while incorporating our current standards and getting back to work."
"It has been a tough few months for the construction industry, but now it's our time to fight back, increasing the construction output and continue to build on our economy as well as our developments."
More information on Yorkshire Brickwork can be found here: www.yorksbc.co.uk
If you would like to read more like this, then please click here