Building the buildings of the future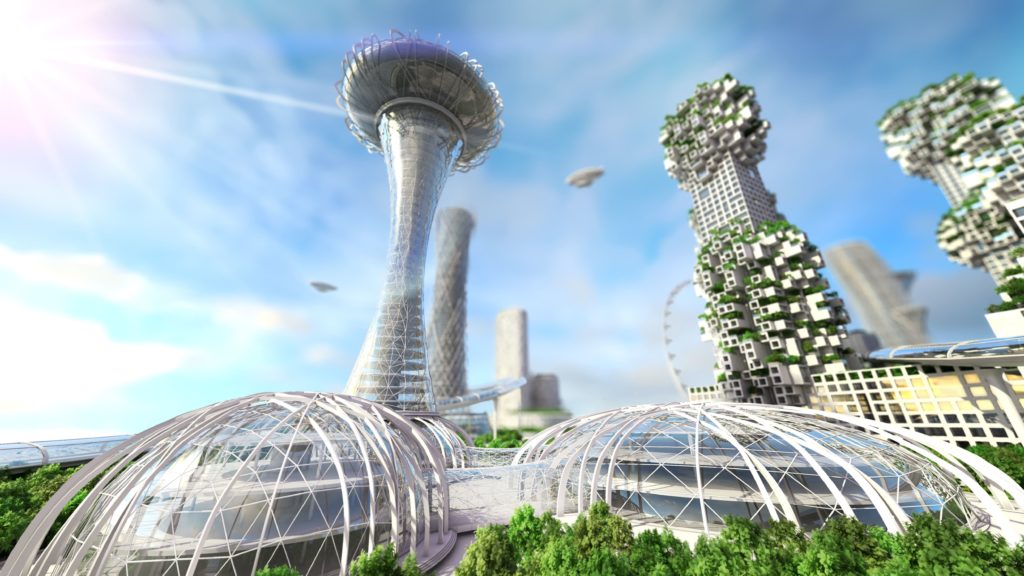 The adoption of technology into building design is becoming more prevalent, with early adopters citing many benefits from more flexible spaces, to enhanced user experience. The industry is standing on the edge of a revolution. With the government pushing for better productivity within the industry and technology ready to make the leap into practical applications, now is the time for the construction dinosaur to become the pathfinder to the future. We spoke to Peter Greaves at Aurecon about the development of technology in the built environment and where it would lead us.
Can you give me a little background about yourself/your company?
Aurecon brings ideas to life to design a better future. Imagining what is possible, we turn problems into solutions. We provide advisory, design, delivery and asset management services on projects across a range of markets, in locations worldwide.
I am Aurecon's Buildings of the Future Leader. My passion with Intelligent buildings is to create smart buildings not only from a technology perspective but an emotional intelligence perspective. I am also a chartered building services electrical engineer with over 20 years of international engineering experience within the construction industry. As a manager of multi-disciplinary teams, I have worked on a variety of projects including defence, health, education and sports facilities, museums, theatres, historical buildings, data centres, and commercial and residential buildings.
I am passionate about the use of Digital Engineering not only in design and construction, but also in procurement and over the entire life of assets. I support the growth of teams and individuals to do more than the average. I am excited about what the next 20 years will mean for engineers and how we can help shape the future.
Can you give me some background on the use of technology in construction?
Operational construction functions, activities and experiences, as well as expectations around performance, are evolving. A 'one-size-fits-all' approach to building design is becoming less and less palatable. The use of new, flexible construction materials, including composite materials, additive manufacturing concrete, solar polymers and carbon fibre balsa, is fuelling new design approaches. These options are unlocking the architectural limitations of size, weight and shape that the building and construction industry works within today.
In future, we may see buildings being mass-designed with flexibility in mind. Buildings will no longer be rigid structures that can't change: by design, they will adapt and their spaces will be adaptable without significant building modifications. This could give rise to a greater degree of modular or off-site construction. In addition, the ability of robotics to simplify and automate a diverse range of tasks is also set to revolutionise construction. Within the construction industry, robots are now available to lay pavers and bricks, while drones provide new surveying and security opportunities and are used to construct sculptures and houses.
What facilities have you invested in for demonstrating/using the new technologies?
Aurecon established its new Melbourne base camp at 850 Collins Street, Victoria Harbour, Docklands, it did so with its staff's needs driving the design. The eight-storey Aurecon Centre houses all 700 Melbourne-based staff in the top five interconnected floors to offer innovative, market-leading standards of air quality, energy efficiency and sustainability. Essentially the Smart Centre is a digital platform that connects a range of sensors that are located throughout the Aurecon Centre building. These sensors can be found in places like the main walkways, stairwells, bike racks, office areas, lunch break-out rooms, recreational areas, and meeting rooms. They are linked to an online platform that allows the user to identify and interpret a range of useful data to recommend how the building should be modified. The Smart Centre allows us to monitor a variety of simultaneous dynamics: how many people are working from home, how the teams are interacting, when they are interacting, how many people are using meeting rooms, etc.
How are clients/designers responding to the technologies?
Through our Buildings of the Future research, we interviewed a broad group of professionals across the built environment who were asked to imagine what Buildings of the Future might look like and how they might be created. What we found was our clients and designers believe that technology is the supporting act to design and one of the important tools that we use to achieve our aims, but it is great design that helps us to make optimal choices about technology solutions. Our research showed that our clients will react positively toward new technologies i.e. robotics, automation, new materials and new approaches to energy creation, use and storage, when these technologies support their needs and make life easier – not technology for technology's sake. Technology must have a purpose and remaining focused on the needs and expectations of your tenants and their workforce is key.
Technologies seem to be progressing rapidly from a gimmick to a vital piece of equipment. What is propelling this and will it continue?
What is propelling this is the people's needs and expectations. We need to accept that as the needs and expectations of people change, the way we design and construct buildings will need to follow. Increasingly, employees will value mobility, a shift to 'the cloud', on-demand services – to name just a few. As mentioned previously, new technologies and construction materials create new approaches to building design. Technologies such as 3D printing, modular construction, sustainability measures, centralised and digital facilities management are now considered vital to create flexible and attractive spaces for future tenants and landlords.
Do you think the adoption of BIM at higher levels will go hand in hand with the development of technology and virtual construction?
The quick answer is yes. However, BIM is not a silver bullet. BIM is a tool that designers, operators and building owners can use to integrate their designs operation and maintenance through the entire lifecycle of an asset. When you consider that in approximately 75% of the building cost is after construction, the need for reliable trustworthy data is key, not just data for data's sake. Data fog, as I call it, is the enemy of buildings of the future. The winners will be the building owners and teams that are able to filter the data to achieve outcomes to drive businesses and communities forward. BIM at higher levels is probably the first step to our industry really taking the step change required and adopting techniques from areas such advanced manufacturing, aerospace and car industry. BIM will need to evolve along with us.
What do you think it will take for SMEs and smaller businesses to integrate/embrace the technology?
Understanding the value of these technologies is imperative to integration. Our research shows that often initiatives get culled during the schematic design and design development stages because we don't yet have the necessary financial models to convey the message. We call for a ROI model that reflects the importance of designing buildings for the long term and looks at both the financial and non-financial benefits of intelligent buildings, such as improving employee productivity and wellbeing, while maintaining design flexibility to plan for a rapidly changing future. When these organisations can see the value of their investment from a long-term view, we will start to see new technologies integrated and embraced. Also, the technology must be simple for users to understand and operate. This is a key part of the ROI.
Are there any other emerging technologies coming to market?
There are many emerging technologies coming to the market ranging from new materials, to re-use of material, energy storage devices, machine to machine communication and artificial intelligence for self-learning buildings. Along with these technologies there is also acceleration of off-site construction and use of automation, which is increasing tolerances and speed on site.  Some of these emerging technologies are being driven externally to the construction market – for example reliability and cost of power is becoming important to many people. This forces building operators and owners to reconsider not only the type of energy, but how do we ride through interruptions. Artificial intelligence is being linked to this as it can assist in driving down energy consumption.
If you would like to read more articles like this then please click here.