Construction 2025: 3D Printed walls, drones & recycled plastic roofs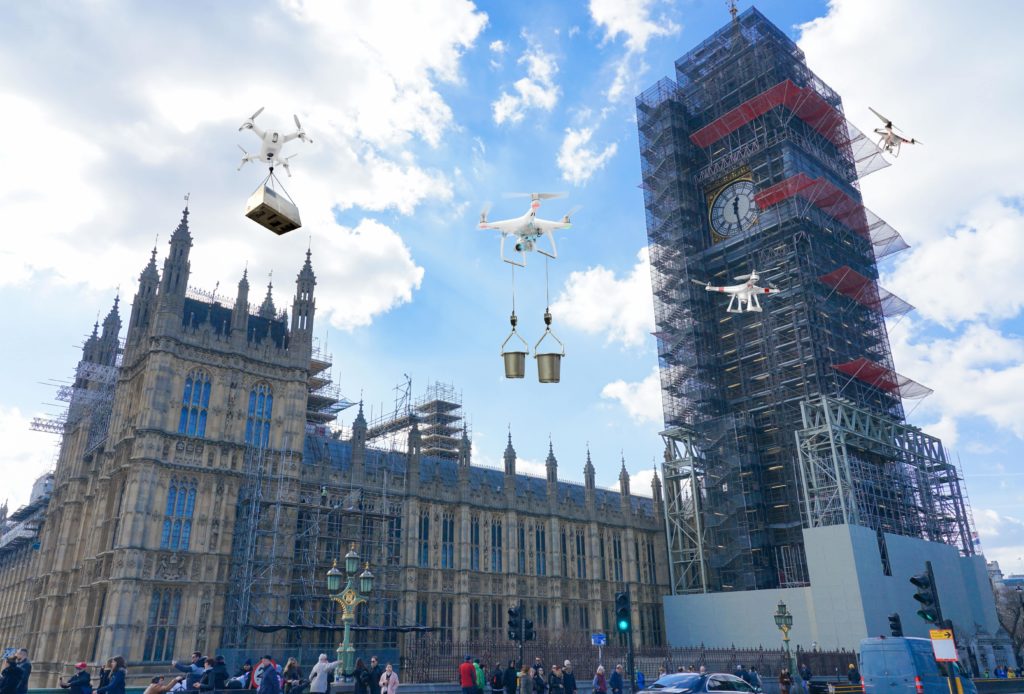 Renowned futurologist Dr Ian Pearson has given an insight into how the future of the UK construction industry could look.
Commissioned by Colmore Tang Construction, Dr Pearson has presented some interesting findings on where technology is taking the construction industry. He suggests that drones carrying building materials to 3D printed walls, and roofs made from recycled plastic bottles from ocean waste will all be mainstream by 2025, while floating buildings or apartments will be possible by 2050 thanks to carbon foam, which is lighter than air.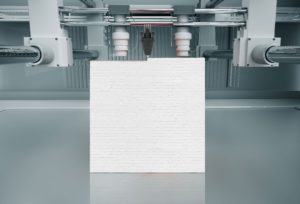 Dr Pearson says that the near future will see artificial intelligence (AI) become commonplace, linking to sensors and cameras around construction sites, ensuring that buildings are being developed according to the architect's plans. While the humans who will work alongside AIs will not only see these robots as clever tools, but also colleagues and even friends as they start to develop unique relationships.
Looking even further into the future, Dr Pearson suggests that self-assembling buildings under AI control will allow a new form of structure – kinetic architecture – by 2025. This will see a structure literally thrown into the sky and assembled while gravity forms the materials into beautiful designs.
However, it is 3D printing that will steal most of the construction headlines in the immediate future, according to the future-gazer. Cheap homes, built quickly using 3D printing, will essentially put an end to the housing crisis.
The report was launched by Colmore Tang Construction, which has partnered with Virgin StartUp to deliver a £10M innovation fund that is open to entrepreneurial companies in a construction industry-first technology accelerator programme called 'ConstrucTech'.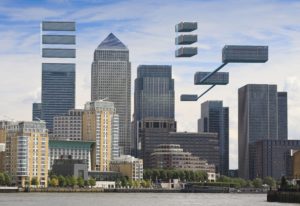 The fund will be provided to those companies that can successfully show how their innovation and technology could improve the sector's productivity, sustainability and skills issues.
Dr Pearson said: "By 2025 we will already see huge changes in the construction industry thanks to technology, with drones, AI and 3D printing all becoming commonplace.
"By 2050, we could see floating buildings or apartments that could save the housing crisis using carbon foam that's lighter than air – the possibilities for this really are endless."
Andy Robinson, Group CEO, Colmore Tang, said: "The forward-thinking report has shown that technology can have a positive impact on the construction industry; however, we need to discover those exciting and innovative start-ups, whose products and services could deliver the technologies and innovations that will be the key to future success.
"We are hopeful that our partnership with Virgin StartUp to create the ConstrucTech programme and £10M innovation fund will be the start of a new dawn within the industry, where the future innovations predicted become a reality."
Virgin StartUp is a leading business support organisation which has run a number of successful accelerators and supported 11,000 entrepreneurs across the UK. Construction in the UK has been slow to embrace innovation and adopt new technology and Colmore Tang has identified a number of key areas within its business, and the industry as a whole, which it believes could benefit from the contribution of enterprising start-ups.
Interested start-ups can apply to be part of ConstrucTech here: http://virginstartup.org/constructech
If you would like to read more articles like this then please click here.