CITB Construction review 2019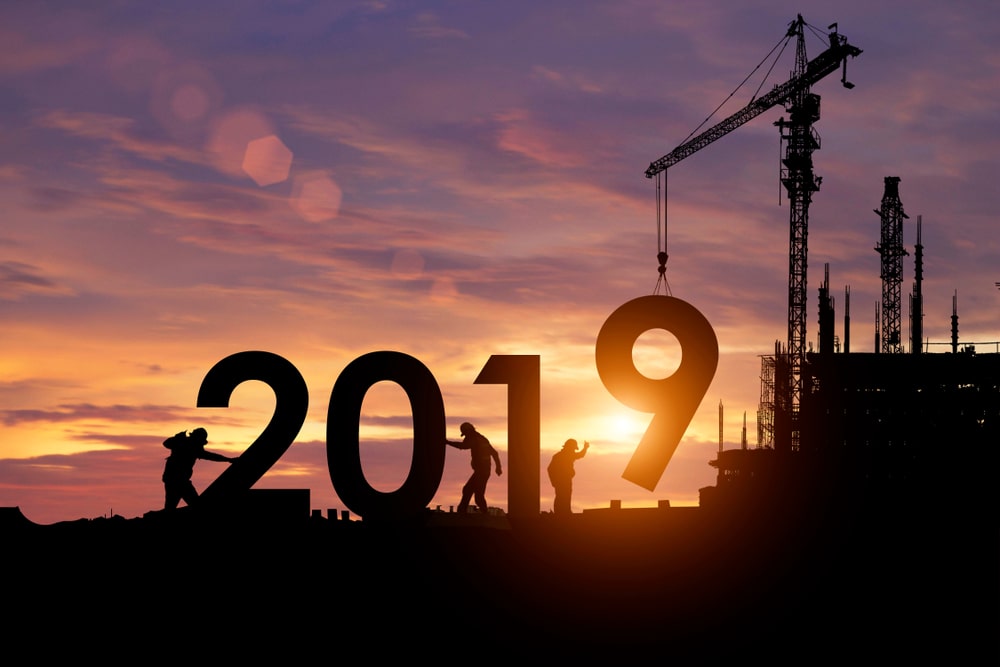 Steve Radley, Policy Director of the Construction Industry Training Board (CITB) discusses the past year for the construction industry and what might happen in 2020 once Brexit negotiations have completed.
It's no surprise that throughout 2019 construction employers have been closely watching events in the industry and beyond. With some large construction firms under threat, demands on the housing market increasing and uncertainty around Brexit negotiations, at the beginning of the year it was unclear what 2019 had in store.
Although many would agree that the current year has provided significant challenges, there have also been plenty of opportunities for the industry, and at CITB we have been working tirelessly to ensure organisations and projects continue to flourish. Construction firms operating in the UK have also been working to understand how to prioritise methods that increase productivity levels and encourage investment.
The latest annual Construction Skills Network report from CITB was released in February and reflected the uncertainty we are experiencing across the wider economy. Throughout 2019 we have seen concerns around Brexit affecting clients and investors which has impacted contractors and the ability to plan ahead.
Yet this doesn't mean that 2019 hasn't been a success. Low but positive growth is expected throughout the rest of the year, with certain sectors being strengthened and an increase in opportunities for careers in construction increasing.
Looking forward and CITB's commitment to the industry
Although times are turbulent and the outcome of Brexit negotiations is uncertain, the construction industry needs to work together to safeguard our future. We've set out an agreed action plan with construction federations and employers to understand what needs to be done differently in how construction recruits, retrains and invests in technology.
This includes increased investment in the domestic workforce, developing and retaining our current workforce, increasing productivity and creating pathways into construction for under-represented groups. We are also focused on giving the industry the space it needs to adapt by maintaining access to migrant workers and keeping the new system simple.
One such project which is helping to bridge the skills gap and provide opportunities to under-represented groups is the Construction Skills Fund (CSF). Funded by the Department for Education (DfE) and run by CITB, the CSF is a £22M project designed to get 13,000 new site-ready workers into construction by March 2020.
Under the CSF, 26 projects across England have received funding to support the development of on-site training hubs. Trainees coming out of each hub will contribute towards meeting current construction requirements and will be site-ready and able to work full-time in construction. The hubs offer hands on experience to candidates, delivering theoretical and practical education through training on large housing developments and infrastructure projects.
As well as benefitting the candidates, the plans and projects in place such as the CSF appear to be positively impacting the construction industry as a whole. Our latest Construction Skills Network report anticipates output growing by 1.3% a year until 2023 and the public housing sector will experience significant growth over the next five years. The new construction workers trained by the CSF and other projects are helping to contribute to this growth and hopefully see it increase even further over the next few years.
The latest forecast has revealed that over 168,000 new jobs need to be created over the next five years and with a likely post-Brexit reduction to the availability of foreign workers, 2020 is an opportunity for us to secure more funding for the industry, invest in the domestic workforce and offer increased support. More talent needs to be attracted and we need to improve our retention and upskilling rates to ensure targets are met and 2020 is a successful year.
Although it is challenging to understand what the Brexit outcome and 2020 may bring for the construction industry, we hope that the success of projects like the CSF highlights that we can lessen the effect of challenges on the industry, and work towards a highly productive and successful year.
Click here for more information about the Construction Skills Fund.
If you would like to read more articles like this then please click here.