Look to the future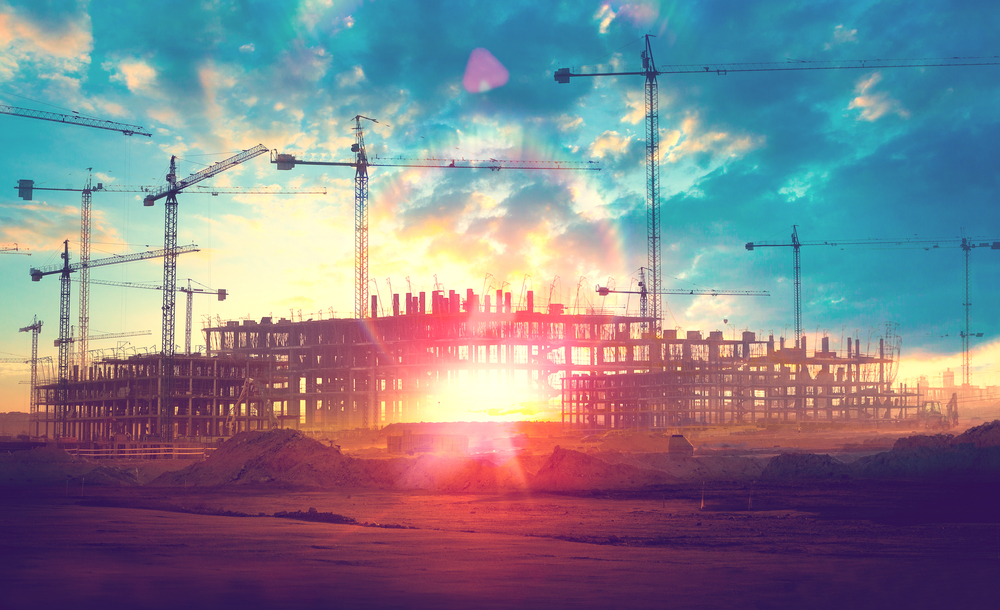 Julie Palmer, partner at Begbies Traynor, argues that while the UK construction sector deals with short-term uncertainty and challenges affecting activity levels, there is cause for optimism as emerging technologies and methods point to a brighter, more productive future.
Against a backdrop of continued uncertainty for businesses in all sectors as the potential outcome of Brexit rumbles on, the construction industry – like many others – is facing challenges
Recent data from some key indicators demonstrate that the sector is facing mounting pressures. According our latest Red Flag Alert data, nearly 62,000 construction firms were reported to be in 'significant' financial distress in Q4 2018. This is a rise of 4% compared to Q3 and shows an unwelcome reverse in fortunes.
This sentiment is also echoed in the most up-to-date activity figures released by the Markit UK Construction Total Activity Index. February 2019 saw a fall in business activity, the first reversal following a ten-month period of sustained expansion and the lowest recorded in the sector since September 2017, while March offered little recovery – the first back-to-back fall in output levels since August 2016. The primary reason cited by survey respondents was a lack of new contracts in the pipeline to replace completed projects – a sure sign of business hesitancy to commit to investment plans at a time of significant economic and political turmoil.
Brexit casts a shadow
But like many sectors, the construction industry is also subject to events outside its control that can influence short-term performance. Once a definite political path is decided upon and the cloud of Brexit-related uncertainty is lifted from the economy, it is likely that the recent worrying figures will be reversed and higher levels of activity should return once more.  You only have to look back and see how the sector rebounded in a positive fashion following the last economic downturn after the financial crash in 2008 to appreciate that the UK construction industry is ultimately robust.
One important outcome of Brexit will be the nature of any deal and how that affects the large amounts of export and import within UK construction.
Despite imports and exports of construction materials decreasing in Q4 2018 – according to the ONS – there is still a reliance on these materials to supply the sector. In the fourth quarter alone £4.1Bn of materials were imported and £1.7bn exported with four of the top five importers and exporters from the EU.
This means the industry will be on tenterhooks, watching to see the details of a post-Brexit deal with the EU. To avoid skyrocketing costs of importing that much material the industry will want a good, or quick trade deal. As well as there being many who see this as an opportunity to sell our skills, craft and materials to a wider market, there are those who fear a poor deal or a shortage with stocks running low – which has been demonstrated by widely reported stockpiling in the manufacturing industry. If this 'worst case scenario' happens and the building rate begins to crumble, it could put a housing market, which is already playing catch up to demand, much further behind and set it back years.
However, with intelligent developments in methods and technology there is still much cause for optimism as industry leaders look into the future.
Stronger foundations through faster more intelligent builds
The advent of new and emerging technologies and techniques will help to redefine and reshape the sector, moving it away from some of its traditional unproductive approaches. The growth in automated construction is already gaining traction as a radical new way of utilising digital tools and technologies that are prevalent in other sectors such as automotive, and applying them to the construction industry landscape.
Automated construction essentially uses modern manufacturing approaches in order to boost productivity and reduce waste levels, and is capable of bringing a new level of operational efficiency to many construction challenges. This greater efficiency with materials could be very welcome to reduce costs, increase margins or find more effective use of materials.
Standardisation of staple items for buildings such as stairs, windows and doors will also mean that building homes, hospitals or other buildings is much more cost effective. Add this to next generational interconnected digital tools and virtual and augmented reality tools, which are already widely used in a manufacturing environment, and the whole process becomes swifter and impacts the bottom line for companies in a positive manner.
Resilience to change, flexibility to flourish
With the Government looking to support and promote the future digitalisation of the UK's industrial base, it is clear that like many other sectors, this industry is set to embark on its own digital journey.  It will be one that opens up new commercial opportunities, particularly for SMEs, who can begin to benefit from emerging technology trends such as automated construction models.
While the short-term outlook for the construction industry will be subject to outside factors that may well impact investment confidence, its position at the heart of any economy delivering essential products such as homes, transport, offices and commercial buildings mean that it will always hold an ability to bounce back from financially insecure times.
Fortunately, the UK construction sector doesn't stand still. It is flexible enough to change its shape and adapt to the new market making it resilient to change. While the immediate days to come for the industry could be tough, the resilience of the sector and its willingness to investigate future technology could secure its long-term future and see it flourish once again.
If you would like to read more articles like this then please click here.