How Construction Can Avoid Redundancy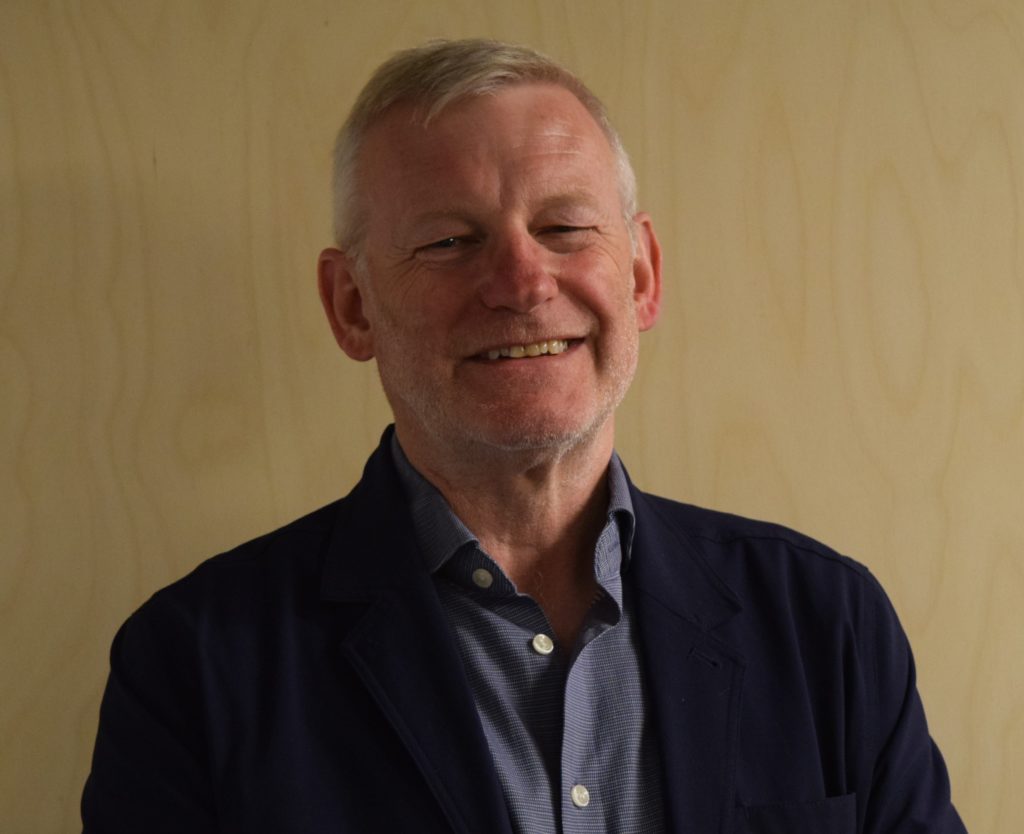 Ken Charman is CEO of uFlexReward, a consolidated global HR and rewards data platform, developed for and used by Unilever. Here he writes about how the construction sector can avoid unnecessary redundancies, and build a better future.
For the construction industry, the UK government's job retention scheme (JRS) has been a much-needed lifeline. However, with the scheme ending in October, it's expected that many employees that have been furloughed will be made redundant. But this needn't be the case. There are several alternatives to redundancy employers can turn to before making any drastic cuts.
Per research from the Chartered Institute of Personnel and Development (CIPD), over 4 million workers were spared redundancy via the furlough scheme. This included the construction industry, which cited 59% of employees — roughly 750,000 workers — were placed on furlough, marking the construction industry one of the third-most prolific users of the JRS of all UK business sectors.
As lockdown eases, the job retention scheme is pegged to come to a close. This being the case, the Construction Leadership Council (CLC) predicts that nearly 40% of the UK construction workforce will be made redundant come the start of Q3.
Cuts are already taking place within the sector. Major construction firms, including Kier, Willmott Dixon, Mace, and Keltbray, have declared redundancies in their hundreds, even before the furlough period has expired. As soon as the job retention scheme is severed, further workforce cuts will likely follow.
With Britain facing mass unemployment on a scale not witnessed in decades, at a time where household capital has been stretched thin as it is, redundancy is likely to cause reputational havoc. As such, organisations and their strategies will be under the highest scrutiny. Redundancy needs to be the last resort, and businesses need to demonstrate that they have exhausted all other options to avoid this. Luckily, there are alternatives.
A 4-day Working Week and Buying Time
One alternative that could prove to be the best way to reduce costs without reducing staff is a 4-day work week. The concept has been around for years, with many believing it may present a legitimate and potentially more efficient replacement for the typical 9-5. Moreover, it could increase productivity and mitigate the need for other, more severe, cost-cutting schemes.
In 2019, Fit-out firm Havelock International introduced a variable 4-day workweek to cut costs. The "so-called sustainable manufacture initiative" enables the company to adapt quickly to quiet periods, and, indeed, black swan events such as COVID, by efficiently reducing hours.
Studies into a 4-day work week have rendered some interesting results which appear to back up the efficacy of the approach. A 2019 survey venturing into the effects of a 4-day work by New Zealand financial firm, Perpetual Guardian, found that staff were 20% more productive and significantly less stressed. All the while, the company saved money from a days less wages and electricity usage. 
If implemented as a means to avoid redundancy, this method would be beneficial to those in the sector who need flexibility when it comes to childcare and other mounting obligations.
Approximately 15% of companies that have signed-up for a Covid-19 Wargame — a simulation allowing companies to test out cost-saving schemes without pulling the trigger — hail from the construction industry. It's suspected that a 4-day work week will play a significant role in the restructuring of Britain's construction workforce. 
The staff at Durham University in the UK have already implemented a voluntary severance scheme, reducing both their pay and working hours.
Interestingly, Durham took another novel step by recommending staff buy extra holiday as another alternative to redundancy. Buying annual leave serves much the same as an unpaid voluntary sabbatical, only for a shorter duration.
Within this alternative, employees are granted extra annual leave in return for a pay cut. While sharing similarities to a 4-day work week, buying annual leave varies in the sense that it permits greater control and choice to the employee, allowing them to determine dates themselves, rather than a preallocated day off. 
These measures could be especially useful within the construction sector. With the recent stamp duty holiday raising demand for homebuilding, the construction industry could have a leg up when it comes to recovery. With this in mind, these cost-saving measures could delay the need for redundancy until the industry can stand on its own. 
Upskilling, Retasking, and Reinforcing
Some construction firms may be able to reskill workers and redeploy them to a different role. This alternative could both lessen workforce cuts and reinforce other parts of the business. This could be especially helpful during a recruitment freeze, which many firms are likely to have put in place.
Reskilling is also a significant factor for the construction industry, which may have long-lasting benefits. As we enter the fourth industrial revolution, organisations are beginning to leverage and lean on tech more than ever before.
The UK construction industry is one sector particularly ripe for a mass restructuring and reskilling to match productivity levels of competing industries such as manufacturing. It's thought that over the next few decades, 600,000 construction employees will need to retrain to adapt to the coming technological shift. As such, upskilling workers and redeploying to them could resist the need for redundancy while future-proofing and strengthening the organisation.
Understanding the Consequences
These radical alternatives may help reduce redundancy, but as with any drastic solution, these still need to be assessed and weighed-up before being carried out. One major issue is that many firms, particularly those within the construction industry, still rely on fragmented data from siloed legacy systems. This leaves the company blind, and without a thorough understanding or clear view of real-time reward data, the impacts of cost-saving tactics cannot be fully known, and may, potentially, cause more harm than good. For example, you may need to "cut 20%" of reward spend or reduce the number of contractors in your workforce – whose labour costs are rarely included within your internal HRIS system. Whilst you may just start cutting based on salary, some employees who survive the chop may have large long term incentives or pensions so overall total reward cost isn't reduced the way you thought.
In order to strengthen response plans and ensure they're appropriate, businesses should practice these alternatives in a simulation or wargame before formal employment. Wargames allow companies to experiment with drastic approaches to workforce restructuring and appraise their impact in a sandbox framework, without the risk of reputational damage or wasting resources. Boris Johnson reportedly held a "war game" session with Chancellor Rishi Sunak recently, to test measures to prevent a second nationwide lockdown and any economic fallout. 
Buying time is likely all that's needed for the construction sector to get back to working order. With suitable real-time data and careful preliminary analysis, these costs-saving stratagems could help businesses stall long enough to steer clear of redundancy.
If you would like to read more like this, then please click here